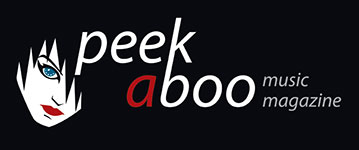 like this news item
---
---
Today it's exactly 42 years ago that Iggy Pop released Lust for Life (29th August 1977). It was his second solo studio album and also his second collaboration with David Bowie, following The Idiot that was released earlier in the same year. As well as achieving critical success, it was Iggy Pop's most commercially popular album to date, and remains his only Gold-certified release in the UK. The recording sessions for this album took place at the Hansa Studio by the Wall (Berlin) between April and June '77, almost immediately after the The Idiot promotion tour which ended on 16th April.
Pop has stated, "David and I had determined that we would record that album very quickly, which we wrote, recorded and mixed in eight days and because we had done it so quickly, we had a lot of money left over from the advance, which we split."
Lust for Life reached number 28 in the UK Album Chart and is his second highest-performing release in that country after 2016's Post Pop Depression. Initially the album did well in the US too but the sudden death of Elvis Presley (16th August 1977) caused record label RCA to quickly reissue Presley's catalogue and any promotional focus for Pop's album was lost.
Bowie, Pop and engineer Colin Thurston produced the album under the pseudonym "Bewlay Bros", a name retrieved from a track on Bowie's album Hunky Dory.
Besides probably the most popular track Lust For Life, The Passenger also found its way to alternative clubs and dance floors all over the world. Even if it was initially released as the b-side track of the 7" single Success.
Siouxsie and The Banshees made a cover of The Passenger in 1987 for their all-cover-versions album Though The Looking Glass. Iggy Pop praised their version and stated: "That's good. She sings it well and she threw a little note in when she sings it, that I wish I had thought of, it's kind of improved it … The horn thing is good."
David Bowie covered Tonight (minus the opening lines referencing drugs) with Tina Turner, along with Neighborhood Threat, on his 1984 release Tonight.
Lust For Life (tracklist)
A1. Lust For Life
A2. Sixteen
A3. Some Weird Sin
A4. The Passenger
A5. Tonight
B1. Succes
B2. Turn Blue
B3. Neighborhood Threat
B4. Fall In Love With Me