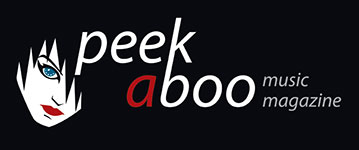 like this news item
---
---
On this day 47 ago, on 23 January 1976, David Bowie released his 10th studio album, Station to Station. The album is regarded as one of his most significant works and introduced one of Bowie's best known alter egos, 'The Thin White Duke', which was based on character David played in 'The Man Who Fell to Earth', a movie by Thomas Jerome Newton. The album cover art features a still from the film. During the sessions, Bowie was mostly drugs, especially cocaine, and stated in later interviews that he recalled barely anything of the recording and production sessions. Due to the success of his previous album, Young Americans, released the year before, Bowie gained more financial and thus artistic freedom. While the previous album featured mainly Funk and Soul elements, Station To Station introduced Bowie's German electronic and Krautrock influences from the likes as for instance Kraftwerk and Neu!. Also lyrically he wandered off from the mainstream 'pop' path and was inspired by mythology, religion and figures like Friedrich Nietzsche & Aleister Crowley. Preceded by the single `Golden Years`, Station to Station was a commercial success, reaching the top five on the UK and US charts.
During the Isolar Tour, supporting the release of this album, he attracted controversy with statements suggesting support for fascism. Things became even worst when 'The Victoria Station Incident' happened. When NME photographer Chalkie Davies, shot a picture of David Bowie standing upright in a convertible Mercedes, seemingly bringing a nazi salute while waving to his fans. But in fact it just was, what we would call it these days, a hasty, improvident and bad photoshop job by an NME employee. Because of the fact the photographer used a flash light and bright sky backlight, David's waving hand was not visible due to the light over exposure. So the editors decided to quickly fix it by drawing a fake hand on top of the picture … Of course the badly chosen headline "Heil and farewell" didn't help either. No need to say the press picked up on this and put it together with some quotes on fascism he had made in Europe and behold David was vilified as a Nazi.
"That didn't happen. THAT DID NOT HAPPEN. I waved. I just WAVED. Believe me. On the life of my child, I waved. And the bastard caught me. In MID-WAVE, man. And, God, did that photo get some coverage… As if I'd be foolish enough to pull a stunt like that. I died when I saw the photo. And even the people who were with me said, 'David! How could you?' The bastards. I didn't… GOD, I just don't believe in all that. (David Bowie, Melody Maker, 29 October 1977)
At the end of the tour, he moved to Europe, mainly to escape from the L.A. drug culture. Bowie lived in West Berlin for almost two years, during which time he moved on both musically and personally with his "Berlin Trilogy" albums; Low, Heroes and Lodger.
Positively received by music critics on its release, Station to Station has appeared on several lists of the greatest albums of all time.

David Bowie - Station To Station (LP)
| | | | |
| --- | --- | --- | --- |
| A1 | | Station To Station | 10:18 |
| A2 | | Golden Years | 4:03 |
| A3 | | Word On A Wing | 6:05 |
| B1 | | TVC 15 | 5:35 |
| B2 | | Stay | 6:17 |
| B3 | | Wild Is The Wind | 6:06 |