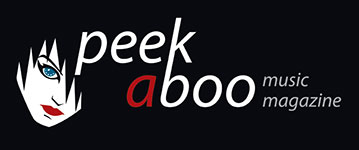 like this news item
---
---
This day 35 years ago, The Pixies released their debut long-player, the sublime Surfer Rosa. The very beginning of the postmodernist, alternative rock movement started with the kick drum of 'Bone Machine'. A deep-drenched surrealistic track of singalong pre-grunge, with former member Kim Deal echoing the direct screamed vocal of Black Francis.


A brutal mix followed with themes from voyeurism to mutilation, all wrapped in sonic bursts of finely constructed melodies. The sound of Surfer Rosa is a cross of-surf-rock, punk, psychedelic-a mixed with torrential noise and the very twisted lyrics. It slapped in the face more taboos than the Velvet Underground. It is no wonder then that The Pixies were the band which would ignite the flames of Nirvana, Blur, Radiohead and The Strokes. They became the most influential band of the nineteen-eighties, in a very short space of time. And Surfer Rosa was where it started.

The magic of Steve Albini (Nirvana, PJ Harvey ) captures perfectly the raw-assault of The Pixies, whilst the song may be simple in construction, the abstract way in their creation makes them further complex.
This is the album which will remain a classic of the twentieth century, The Velvet Underground And Nico movement of modern times.


Surfer Rosa - Original 1988 Track List;
1. "Bone Machine"
2. "Break My Body"
3. "Something Against You"
4. "Broken Face"
5. "Gigantic"
6. "River Euphrates"
7. "Where Is My Mind?"
8. "Cactus"
9. "Tony's Theme"
10. "Oh My Golly!"
11. "Vamos"
12. "I'm Amazed"
13. "Brick Is Red"
DISCOGS

Gigantic (Lyrics)
And this I know his teeth as white as snow
What a gas it was to see him
Walk her everyday into a shady place
With her lips she said
She said, "Hey Paul, hey Paul, hey Paul
Let's have a ball
Hey Paul, hey Paul, hey Paul
Let's have a ball
Hey Paul, hey Paul, hey Paul
Let's have a ball"
Gigantic, gigantic, gigantic
A big, big love
Gigantic, gigantic, gigantic
A big, big love
Lovely legs there are
What a big black mass, what a hunk of love
He'll walk her every day into a shady place
Like the dark, but I'd want him
"Hey Paul, hey Paul, hey Paul
Let's have a ball
Hey Paul, hey Paul, hey Paul
Let's have a ball
Hey Paul, hey Paul, hey Paul
Let's have a ball"
Gigantic, gigantic, gigantic
A big, big love


[Kevin Burke]