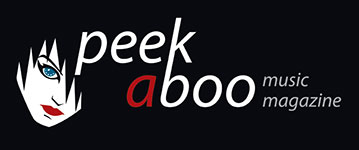 like this news item
---
Experimental Label, Alrealon Musique Drops The Metaphorically-Thematic Compilation, 'C14H10Cl2NNaO2'
09th of June 2023, 17:15
---
Alrealon Musique presents the C14H10Cl2NNaO2 compilation featuring a variety of electronic, experimental artists from around the globe;[​ó​wt kr​ì​], War Crimes x Chris Gilmore, Rasplyn, & Doomed User.
C14H10Cl2NNaO2 is Diclofenac Sodium. Diclofenac Sodium is the sodium salt form of diclofenac, a benzene acetic acid derivate and nonsteroidal anti-inflammatory drug (NSAID) with analgesic, antipyretic and anti-inflammatory activity.
It's a metaphor for the relaxing state music puts the brain into.
Originally the concept was to make a short run of twenty promotional cassette tapes for Parachute Radio in France featuring original artwork by Robert L. Pepper. Later, Alrealon Musique decided to make a short run of 150 cds with a special edition booklet with reproductions of all of the 20 artworks.
Available in digital format on Bandcamp!