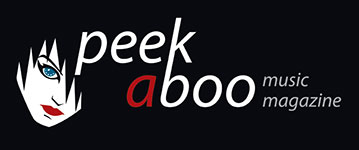 like this news item
---
---
On this day, 65 years ago, Jerry Wayne Hussey (26 May 1958) was born in Bristol, England. He is best known as the lead singer of The Mission and ex-guitarist of The Sisters of Mercy.
The first real success for Hussey as a guitarist was with Dead or Alive. After frontman Pete Burns retreated to become a more studio-based artist, Hussey left to join The Sisters of Mercy, concentrating on 12-string and 6-string guitars. Besides playing guitars he also contributed to The Sister Of Mercy arrangements with his higher ranged voice which was brought into place to contrast with Andrew Eldritch's melancholic baritone.

When The Sisters of Mercy disbanded, Hussey and bassist, Craig Adams, set up The Mission, recruiting Mick Brown on drums and Simon Hinkler on guitars.
In 2009, he released his first solo album called Bare and in 2014 his second solo album Songs of Candlelight and Razorblades followed.

Hussey lived in Leeds for a while before moving to London towards the end of the 1980s. Currently he lives in São Paulo, Brazil.

Photo © Luc Luyten