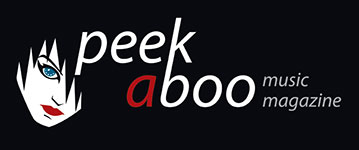 like this news item
---
---
3 years ago today, Ministry released their live album Sphinctour, a collection of tracks recorded on their 1996 world tour in support of the album Filth Pig. This was Ministry's third solo album, while not their most popular, it does provide a time-capsule moment into the live performance of a band at the height of their powers.
This live performances is absolutely precise and perfectly represents the Ministry full, vast sound of chaos and noise. It is thoroughly un-dubbed, no studio tinkering in the process aftermath.
Recorded direct to the two-track system, this is the sound of Ministers naked and raw, spitting fire under the glare of a spotlight.
The collision of industrial intensity and thrashed- out guitar cranks is enough to unsettle the nerves as the listener is pulled into the world of Al Jourgensen. The real magic to this release is how much better the Filth Pig tracks sound in a live setting, at times transcending the studio release. It may not be for everyone but Sphinctour has become an essential Ministry release.
Track List;
(Complete)
1. "Psalm 69" (Elysée Montmartre, Paris) 5:04
2. "Crumbs" (Congress Center, Stuttgart) 3:54
3. "Reload" (Convention Center, Albuquerque) 2:33
4. "Filth Pig" (Varsity Arena, Toronto) 6:30
5. "So What" (The Warfield, San Francisco) 9:45
6. "Just One Fix" (Aragon Ballroom, Chicago) 4:38
7. "N.W.O." (Hollywood Palladium, Los Angeles) 6:04
8. "Hero" (Gaswerk, Hamburg) 2:38
9. "Thieves" (Mercer Arena, Seattle) 5:14
10. "Scarecrow" (Jesolo Beach Festival, Venice) 7:56
11. "Lava" (Dour Festival, Brussels) 8:43
12. "The Fall" (Brixton Academy, London) 8:02
13. "Stigmata" (Roseland Ballroom, New York) 9:14
Track 5 and 13 not included on CD release

Al Jourgensen - vocals, mandolin ("Reload"), harmonica ("Filth Pig"), guitar ("Just One Fix", "N.W.O."), production
Paul Barker - bass guitar, keyboard bass ("The Fall"), production
Rey Washam - drums
Louis Svitek - guitar
Duane Buford - keyboards
Zlatko Hukic - guitar
[Kevin Burke]