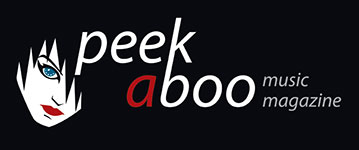 like this news item
---
On this day, 13 years ago, Nitzer Ebb released their sixth studio album Industrial Complex!
22nd of January 2023, 00:00
---
Industrial Complex is the sixth and latest up to date studio album from British Industrial-electro-EBM band Nitzer Ebb. It was initially intended and released as a limited tour edition (2009) only but was soon after picked up by the German Major Records who released the album in Europe on 22 January 2010, fifteen years after the band's last studio album Big Hit. This is the band's first release after leaving Mute Records following its 2006 retrospective, Body of Work. The Major Records version also came with a bonus CD containing remixes by Terence Fixmer and Depeche Mode's Alan Wilder amongst others.
Martin Gore of Depeche Mode—himself a fellow Essex boy—has contributed backing vocals on both 'Once You Say' and 'Payroll'. While the track 'Never Known' was featured on the soundtrack of Saw IV. The album was produced by the renown English producer Flood.
Although this comeback album could not please all their old school fans it generally received positive critics by the music press. NME gave the album a 4/5 star rating stating Nitzer Ebb "proves to be far from obsolete". Other magazines wrote critics like "Industrial Complex is a real stormer" or "Industrial Complex sounded like nothing I've ever expected, it's sure one great album."

Industrial Complex
Basic/tour edition (Red background cover, single disc, Artists' Addiction Records)
1 "Promises" 3:48
2 "Once You Say" 3:41
3 "Never Known" 3:58
4 "Going Away" 4:10
5 "Hit You Back" 4:19
6 "Payroll" 2:57
7 "Down On Your Knees" 3:52
8 "I Don´t Know You" 3:12
9 "My Door Is Open" 3:15
10 "I Am Undone" 3:51
11 "Kiss Kiss Bang Bang" 2:57
12 "Traveling" 3:13 (bonus track)
Belgian edition bonus tracks (White cover background with $ sign, Alfa Matrix)
13. "Once You Say" (Komor Kommando Mix)
14. "Once You Say" (Leæther Strip Mix)
15. "Once You Say" (Essence Of Mind Mix)
16. "Once You Say" (Implant Mix)
17. "Once You Say" (Pouppée Fabrikk Mix)
Limited edition (Double CD - Tracks CD2, Major Records)
1 "I Am Undone" (Alan Wilder Remix) 5:29
2 "I Am Undone" (Christopher Kah Remix) 5:17
3 "My Door Is Open" (Terence Fixmer Remix) 5:48
4 "Once You Say" (Tom Furse Remix) 6:07
5 "Once You Say" (Celluloide Mix) 4:46
6 "Once You Say" (Orphee-Eeproh Remix) 4:29
7 "Once You Say" (People Theatre Remix) 4:24
8 "Once You Say" (Collapsed System Mix) 4:44
9 "Once You Say" (Suessenborn Sinessence Remix) 4:10

USA edition tracks (White cover background with $ sign, single disc, Artists' Addiction Records, AAR 001)
Same as Basic/tour edition, then additional tracks:
13 "On The Road"
14 "I Am Undone" (Alan Wilder Remix) 5:29
15 "I Am Undone" (Christopher Kah Remix) 5:17
16 "My Door Is Open" (Terence Fixmer Remix) 5:48
17 "Once You Say" (Tom Furse Remix) 6:07

DISCOGS