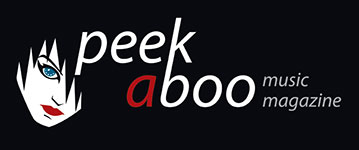 like this news item
---
---
On this day, 26 years ago, Rammstein released the single 'Engel' (01.04.1997). It was the first preliminary single taken from upcoming second Rammstein album Sehnsucht (August 1997).
The almost angel-like vocal chorus of the song was sung by Christiane "Bobo" Hebold of German pop band Bobo in White Wooden Houses. On some occasions she joined Rammstein to sing her parts live from inside a flaming cage.
Engel (The video)
The videoclip for Engel was inspired by the horror movie 'From Dusk Till Down' (1996), directed by Robert Rodriguez. The whole band appears in the video although, while Lindemann, Schneider and Flake can be seen in the audience, the other band members can be seen performing as a band. However not playing their usual rol/instruments. Norbert Heitker, the director of the video, was awarded the Echo for this music video in the Best National Video category in 1998.
The MTV Boycot
The aesthetic elements of the video (Nudity, zombie children in cages, phallic imagery, foot fetishism and guitars as flamethrowers) made MTV refuse to broadcast the video stating "the Engel's video does not match MTV's on-air look".
Allegedly Rammstein protested against this boycott MTV by tying an MTV manager to a chair in their backstage at the 1997 Hurricane Festival in Scheeßel and tying a smoke bomb to his leg. The action of the band was seen as a tasteless one but proved to be a successful promotion for the album Sehnsucht, which appeared shortly thereafter. In April 1998, guitarist Paul Landers told a magazine that the action was not a protest against the video boycot but was an action against the bullying behavior of the affected MTV manager, who made the work of several musicians difficult with his methods. The manager then prosecuted the band for assault.
Gold!
The single entered the official German weekly charts (Offizielle Charts Germany) on 14 April 1997 and reached the 3rd position by June 1997, staying there for 4 weeks. It entered the single charts at Number 12. A month later the single has sold more than 250,000 copies.
An Fan-edition with a different tracklist was released in May that celebrated the original release's 'Gold' status in Germany.
It ended up on the 11th position in the OCD 1997 year-end charts.
Engel (tracklist original CDS release)
1 Engel - 04:24
2 Sehnsucht - 04:04
3 Rammstein (Eskimos & Egypt Radio Edit) - 03:40
4 Rammstein (Eskimos & Egypt Instrumental Edit) - 03:32
5 Rammstein - 04:25
Engel (tracklist fan CDS release)
1 Engel (Extended Version) - 04:34
2 Feuerräder (Live Demo Version 1994) - 04:47
3 Wilder Wein (Demo Version 1994) - 05:41
4 Rammstein (Eskimos & Egypt Instrumental) - 03:27
Engel (Lyrics)
Wer zu Leb-zeit gut auf Erden
Wird nach dem Tod ein Engel werden
Den Blick gen Himmel fragst du dann
Warum man sie nicht sehen kann
Erst wenn die Wolken schlafen gehen
Kann man uns am Himmel sehn
Wir haben Angst und sind allein
Gott weiß ich will kein Engel sein
Sie leben hinterm Sonnenschein
Getrennt von uns unendlich weit
Sie müssen sich an Sterne krallen
(Ganz fest)
Damit sie nicht vom Himmel fallen
Erst wenn die Wolken schlafen gehen
Kann man uns am Himmel sehn
Wir haben Angst und sind allein
Gott weiß ich will kein Engel sein
Erst wenn die Wolken schlafen gehen
Kann man uns am Himmel sehn
Wir haben Angst und sind allein
Gott weiß ich will kein Engel sein
Gott weiß ich will kein Engel sein
Gott weiß ich will kein Engel sein
Gott weiß ich will kein Engel sein
Gott weiß ich will kein Engel sein