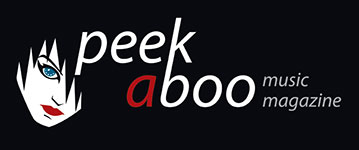 like this news item
---
On this day, 39 years ago, Fad Gadget released its last studio album Gag!
01st of February 2023, 00:00
---
On this day, 39 years ago, Frank Tovey released his last studio album under his alter ego Fad Gadget. This album was called Gag and was released on 1 February 1984 by Mute Records. It features one of Fad Gadget's best-known songs and biggest club hits 'Collapsing New People' which was also released as a single and supposedly features German industrial band Einstürzende Neubauten.
Almost sure is the fact the song was Frank Tovey's tribute to his Mute label mates.
Blixa Bargeld, head and voice of Einstürzende Neubauten, once mentioned this collaboration in an interview which was recorded in the 2005 Einsturzende Neubauten out of print book 'No Beauty Without Danger'.
" We got together through a chain of coincidences. Fad Gadget did a record with Gareth at Hansa Studio and the lead singer Frank Tovey wrote the song "Collapsing New People" with the line: "Sat awake all night / But never see the stars / And sleep all day / On a chain-link bed of nails." That was a direct reference to the Neubauten. Now Tovey had the clever idea to ask the Neubauten whether we'd play on it so that the whole thing wouldn't be misinterpreted as criticism. That's when we did our first recordings with Gareth. At the same time, those were also the first recordings that the Neubauten did at Hansa Studio. After all, in this session, Gareth was confronted with our instruments for the first time. That had sweeping consequences because directly afterwards he recorded Depeche Mode, also at Hansa, and used our overdubs from the Fad Gadget reels for "People Are People." He later told me about that."
At the time of the album's release, Frank Tovey made the decision to retire his Fad Gadget persona for good and released all future recordings under his own name.
Gag - Track listing
"Ideal World" - 5:39
"Collapsing New People" - 4:22
"Sleep" - 3:25
"Stand Up" - 3:30
"Speak to Me" - 3:23
"One Man's Meat" - 4:06
"Ring" - 3:53
"Jump" - 4:09
"Ad Nauseam" - 6:32