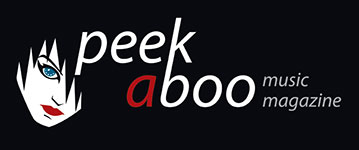 like this news item
---
---
On this day, 41 years ago, the B52's released their Mesopotamia EP (27 January, 1982). It was produced by David Byrne of Talking Heads and was originally planned to be the band's third studio album. Due to conflicts with Byrne and record label pressure, recording sessions were aborted prematurely and only six of ten songs to be completed were released as a shorter than originally intended LP. Three of the abandoned tracks, 'Queen of Las Vegas', 'Big Bird' and 'Butterbean' were re-recorded for the following album, Whammy!(1993).
Mesopotamia is considered as a departure in style for the B-52's; Byrne and the band added plenty of additional instruments, vocal overdubs, horns, synthesizers, layered percussion and an altogether richer sound. It also resulted in a more polished sound than the raw sound of their self-titled debut album The B52's(1979) and the slightly more polished and second album Wild Planet (1980).
Remarkably the European LP release contains vastly different versions of 'Loveland', 'Cake' and 'Throw That Beat In The Garbage Can' sounding more raw and electronic than the ones found on the US releases.
The album reached the 18th position in the 1982 UK album charts and 35th position in the US Billboard 200 charts.
Mesopotamia (LP - 1982)
A1. Loveland 5:00
A2. Deep Sleep 3:30
A3. Mesopotamia 3:51
B4. Cake 5:48
B5. Throw That Beat in the Garbage Can 4:30
B6. Nip It in the Bud 3:32