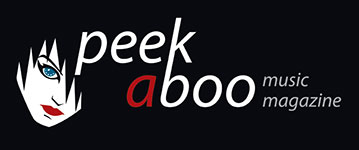 like this news item
---
---
On 29 March 1982 Kraftwerk perfomed 'Das Model' ('The Model') live on German television station ZDF.
The single was already released in Germany as 7" in 1978.

On 6 February 1982, the single 'The Model' reached the Top 1 of the UK Singles Chart.

Still, in Germany, Das Model, never climbed higher than the 7th position in the German Single charts. After one week it descended again, still remaining about 20 weeks in the charts
Even-though the band initially added the English sung version as only a B-side on their new single 'Computer Love' in 1981, DJ's and the radio audience seemed to prefer this B-side instead of the A-side. After Capitol Records/EMI noticed the commercial potential they re-released the single almost immediately, this time 'The Model' as A-side. Apparently this was decided by Capitol Records/EMI much against the band's own will. Nevertheless this smart strategy by EMI resulted in 'The Model' becoming the number one in the UK single charts on 6 February 1982. The single managed to hang in the UK top 75 for a total of 21 weeks.
Unable to deny the succes another 7" was released by the band, and its label Kling Klang / EMI Electrola, bearing both versions 'The Model' and 'Das Model'.
Das Model/The Model was written by Karl Bartos and Ralf Hütter and with artist Emil Schult collaborating on the lyrics and was the preliminary single for their upcoming and legendary album Die Mensch-Maschine or The Man-Machine.

The Model
She's a model and she's looking good
I'd like to take her home that's understood
She plays hard to get, she smiles from time to time
It only takes a camera to change her mind
She's going out tonight but drinking just champagne
And she has been checking nearly all the men
She's playing her game and you can hear them say
She is looking good, for beauty we will pay
She's posing for consumer products now and then
For every camera she gives the best she can
I saw her on the cover of a magazine
Now, she's a big success, I want to meet her again

Das Model
Sie ist ein Model und sie sieht gut aus
Ich nähm sie heut gerne mit zu mir nach Haus
Sie wirkt so kühl, an sie kommt niemand ran
Doch vor der Kamera da zeigt sie was sie kann
Sie trinkt in Nachtclubs immer Sekt (Korrekt!)
Und hat hier alle Männer abgecheckt`
Im Scheinwerferlicht ihr junges Lächeln strahlt
Sie sieht gut aus und Schönheit wird bezahlt
Sie stellt sich zur Schau für das Konsumprodukt
Und wird von Millionen Augen angeguckt
Ihr neues Titelbild ist einfach fabelhaft
Ich muß sie wieder seh'n, ich weiß sie hat's geschafft
Songwriters: Emil Schult / Ralf Huetter / Karl Bartos
Note: Youtube video might be unavailable due blocking by EMI for German audience.