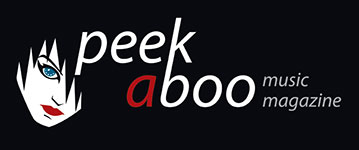 like this news item
---
The Soul Walker | Celebrating The Sound Of The Late Scott Walker († March 22, 2019)
22nd of March 2023, 08:00
---
The voice of the late Scott Walker (born Noel Scott Engel; January 9, 1943 – March 22, 2019) is the sound of the sixties, everything that is free, soulful and beautifully constructed. When he sings the world stops turning and you are transported back to that decade. Visions of Mini Coopers, Mini Skirts, Piccadilly Circus and James Bond Films flood the senses.
Those of you unfamiliar with the sound of Scott Walker can try and imagine that it is the place in the road where Jim Morrison and Brian Wilson meet, think of the song 'God Only Knows' sung by The Doors instead of the Beach Boys, a perfect pop song sung with a dark intensity.
Indeed Walkers influence goes beyond that of a conventional artist, he has been cited as highly influential on songwriters such as-Leonard Cohen, David Bowie, Steve Wilson, Thom Yorke, Jarvis Cocker, Neil Hannon and Julian Cope to name just a few.
For a man who was expected to follow the same path as Andy Williams or Frank Sinatra, falling into the superficial mainstream pop of other such crooners, he diverged his creepy sense of orchestral arrangements and focused his career on creating new paths instead of following ones already laid out.
When it comes to deconstructing Walker you find he is one of those rarities in music whose main instrument is his voice, the focus of every track, capturing the intense mood perfectly. With lush strings, drums, horn sections and guitars are always present but harder to reach as the voice is the vehicle the song rides on, everything else is there to promote it.
His split from The Walker Brothers, a bold step as they were at the top of their game, may have been down to him feeling like he was not doing want he had envisioned. The simple pressures of coming up with songs for The Walker Brothers had stunted his own personal creativity ,at one time it is said they had a larger fan base than The Beatles. In September of 1967 ,a little under six months since the last Walker Brothers album,'Images', Scott released his first solo album simply titled 'Scott'.
A critical and commercial success,reaching as high as no number-three on the UK charts, still on the heels of the Walker Brothers success although it would be the following year before it would see a Stateside release under the title 'The Loner'. The albums varied material has and can be split into three sections, broadway hits, Walkers own compositions and covers of the infamous Belgian singer-songwriter Jacques Brel and here we have the real triumph for Walker.
Brel, who only recorded songs in his own native language, where as Walker was able to acquire the English translation songs before anyone else.
On Walkers following two albums he included another six songs collectively by Brel, always citing him as one of the greatest songwriters on the planet.
The closing Brel penned track on 'Scott' called 'Amsterdam' was recorded and released by David Bowie during his Ziggy period,it is at this point you understand the full influence and impact of this fearless singer,as he both stirred the fearless musical adventures in so many others and gave them a focal point on which to model themselves on,Walker may not have been the biggest selling male solo artist of that decade but perhaps he was the most important.
[Kevin Burke]