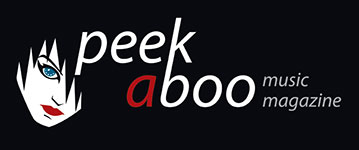 like this news item
---
---
This month it's 37 years since Vancouver Industrial / EBM band Front Line Assembly released their third studio album Corrosion (February 1988), or fifth full length if we count in two self-released tapes Total Terror and Nerve War which were released earlier in 1986. It was their first release on Third Mind/Wax Trax! with PIAS (Play it Again Sam) manufacturing and distributing the Third Mind issue in Europe.
At this time Front Line Assembly was Bill Leeb only, while Michael Balch acted as producer and Dave 'The Rave Olgivi mixed some of the tracks. Third core member Rhys Fulber would join the band one year later, in 1987 and become Leeb's right hand until this very day.

This eight track album captures very well the dark, almost claustrophobic, sound and atmosphere of Front Line Assembly before their 'breakthrough' with Gashed Senses & Crossfire (1989). A perfect stylistic blend between early Cabaret Voltaire and Front 242 but with a more American / Wax Trax industrial sounding touch.
The album received a 7/10 in the NME (New Musical Express) and was favoured by Melody Maker Magazine.
Corrosion - Tracklist
1) Lurid Sensation
2) Right Hand Of Heaven
3) Concussion
4) On The Cross
5) Conflict
6) Controversy
7) Dark Dreams
8) The Wrack Part III - Wisdom

Discogs