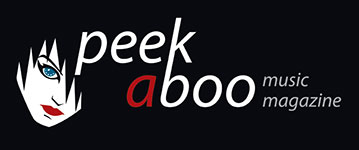 like this news item
---
---
Los Angeles-based darkwave act, Tigercide has announced the release of The Remedy Remixes: a collection of re-envisioned tracks from Tigercide 's Remedy EP. With the first track, "Remedy" (Album Mix), the drum of a betrayed heart pulses in your ears. Shexist sings the listener to terms, with the notes of a subdued finality. The synths cry in the background and remind you to breathe. A song that can only prepare you for the death of your ego.
The Remedy album was a special release, an incredibly personal look into a journey filled with beauty and pain; the burden of almost losing it all but somehow keeping it together, clawing through adversity. The duo of Shexist and St. Brendan reach to the sky and obtain its healing sound. Together through heartache and sheer will they are a force of change.
The Remedy Remixes are a catalog of moods smuggled from every corner of the darkened overgrowth. Industrial beasts like those of John Bechdel of Ministry rip right into you while DJ Odeed wobbles the blood flow, nods the head and beats the heart. The blending of retro dance feels and hard-edge cuts leave the listener sweating on the floor.
Photo credit: Carlos Perez