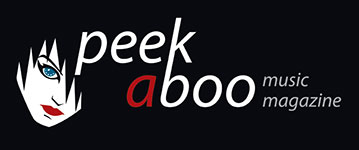 like this news item
---
---
Today, 38 years ago, Alien Sex Fiend recorded their live album and VHS video Liquid Head in Tokyo (17/01/1985). Liquid Head In Tokyo was recorded at Tsubaki House, at the end of a sell-out Japanese tour. It consists of selected recordings of both shows the band played that same day.
The VHS video and LP have a different tracklist
A 1997 CD re-issue features 4 bonus tracks, though these are not live recordings but normal and 12" studio versions.
Liquid Head In Tokyo (VHS 1985)
1 RIP
2 Dead & Buried
3 Back To The Egg
4 E.S.T.
5 Crazy
6 Hee Haw
7 Ignore The Machine
8 In God We Trust

Liquid Head In Tokyo (LP 1985)
A1 R.I.P. (Blue Crumb Truck) 3:45
A2 E.S.T. (Trip To The Moon) 5:33
A3 Dead And Burried 5:00
A4 In God We Trust (In Cars You Rust?) 4:27
B1 Back To The Egg 4:47
B2 Attack!!!!!! # 2 5:22
B3 Lips Can't Go 5:19
B4 Wild Women 4:56