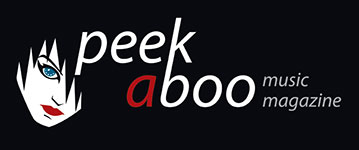 like this news item
---
Today, 38 years ago, Depeche Mode released its fifth studio album Black Celebration!
17th of March 2023, 00:00
---
On 17 March 1985, Depeche Mode released its fifth studio album Black Celebration through Mute Records. The album further cemented the darkening sound created by Alan Wilder. The album reached the fourth place on the UK Albums Chart, making it the group's highest-peaking album of the 1980s decade in their native country. Three years after its release, Spin ranked it at number 15 on its list of "The 25 Greatest Albums of All Time".
Four singles were taken from this album, 'Stripped', 'A Question Of Lust', 'A Question Of Time' and 'But Not Tonight' and released throughout the following year.
Upon its release Black Celebration received mixed critics in the British press. Melody Maker's Steve Sutherland brought the album down and wrote that Depeche Mode came off as "pussycats desperate to appear perverted as an escape from the superficiality of teen stardom", also Sounds published a similar unsparing review criticizing chief songwriter Martin Gore's "adolescent fragments of despair". NME on the other hand praised Black Celebration's "perfectly constructed jigsaw melodies" and concluded "When the songs address topics other than the composer's state of mind – as on the evocative exploration of loneliness that is 'World Full of Nothing' – Depeche Mode sound like a lot more than just a high tech, low-life melodrama"…
Nevertheless the album entered the charts all over the world with some of its highest peaks in Switzerland (1st position, Swiss Hitparade), Germany (2nd of the Top 100), UK (4th of UK album) and Sweden (5th Swedish Top list). It also received Platinum in Germany (500.000 copies sold) and Gold in the US (500.000 copies sold).
But since then Black Celebration has been regularly reappraised in retrospective reviews. In 2007, when the album was re-released Rolling Stone magazine referred to the album as an "instant classic for the band's fans" that at the time of its release had seemingly been "utterly ignored by everybody else".
Depeche Mode (1986)
Alan Wilder
Andrew Fletcher
David Gahan
Martin Gore
Black Celebration LP (1986)
01. Black Celebration 4:55
02. Fly on the Windscreen – Final 5:18
03. A Question of Lust 4:20
04. Sometimes 1:53
05. It Doesn't Matter Two 2:50
06. A Question of Time 4:10
07. Stripped 4:16
08. Here Is the House 4:15
09. World Full of Nothing 2:50
10. Dressed in Black 2:32
11. New Dress 3:42