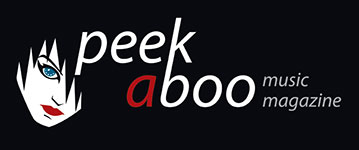 like this news item
---
---
Today, 39 years ago, Joy Division released "Licht und Blindheit" (Light and Blindness). Originally released on 18 March 1980 by the French label Sordide Sentimental as a France-only single release. It was limited to 1578 copies and featured the tracks Atmosphere (A-side) and Dead Souls (B-side).
Following the death of Ian Curtis in May 1980, "Atmosphere" was released as a single along with She's Lost Control.
The single was re-released in 1988 to coincide with the release of the Joy Division compilation album Substance. The video that came with this re-release of Atmosphere was directed by Anton Corbijn.
Copies from the one and only original numbered limited edition pressing have been traded for prices well over €1000 on the internet. So, if you happen to come accros this record on a recordfair, it's more likely you found one of the nine bootleg pressings that have surfaced in the following decades.
Atmosphere - Lyrics
Walk in silence
Don't walk away, in silence
See the danger
Always danger
Endless talking
Life rebuilding
Don't walk away
Walk in silence
Don't turn away, in silence
Your confusion
My illusion
Worn like a mask of self-hate
Confronts and then dies
Don't walk away
People like you find it easy
Naked to see
Walking on air
Hunting by the rivers, through the streets, every corner
Abandoned too soon
Set down with due care
Don't walk away in silence
Don't walk away
(Bernard Sumner / Ian Curtis / Peter Hook / Stephen Paul David Morris)