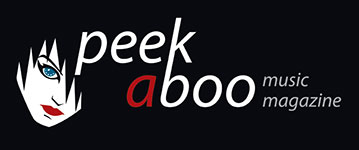 like this news item
---
Today it's been exactly 31 years since Nine Inch Nails released Broken (EP)
22nd of September 2023, 00:00
---
Today it's been exactly 31 years since Nine Inch Nails released its first EP Broken (September 22, 1992). The EP was produced by frontman Trent Reznor and Flood and entirely consists of new material. The synth-pop style from the band's 1989 debut album Pretty Hate Machine was replaced by a heavier sound that would act as a precursor to their second album The Downward Spiral (1994). One of the reasons for this drastic change in sound and style being TVT Records, who had signed the band, pressuring Trent Reznor to record a similar synth-pop album as follow-up after the success of the previous Pretty Hate Machine album. As a reaction to this attempt to interfere with his artistic and creative freedom Reznor secretly started recording with Flood under various monikers to prevent TVT Records from confiscating and releasing their recordings.
In the end, a deal was reached with Interscope Records to release future Nine Inch Nails releases.
The accompanying short movie Broken, filmed and directed by Peter Christopherson (Trobbing Gristle / Coil / …) and based on a scenario by Trent Reznor, was never officially released due to its extreme graphic content but was leaked as a bootleg which became heavily traded amongst fans.
Although the videos were widely censored from television airplay, the song Wish made the band win the Grammy Award for Best Metal Performance (1993) while their Woodstock '94 performance of Happiness in Slavery won the same award at the 38th Grammy Awards (1996).
Broken peaked at the seventh rank on the US billboard 200 chart.
The original release of Broken was limited to 250.000 copies and included two bonus tracks on a separate 3" CD including a cover version of Physical, a song originally by Adam Ant, and Suck which Reznor had co-written with all-star industrial band Pigface.
A remix EP titled Fixed (with blue cover) was released late 1992.
Broken (EP)
1. Pionion
2. Wish
3. Last
4. Help me I Am In Hell
5. Happiness In Slavery
6. Gave Up

3" CD tracklist (Bonus)
1. Physical
2. Suck
Earlier this month NIN performed the Broken EP in its entirety on their Cold and Black and Infinite North America 2018 Tour (see video below).