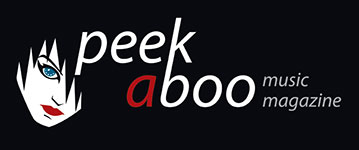 like this news item
---
Today it's exactly 26 years ago Nine Inch Nails released their The Perfect Drug (Versions) EP!
13th of May 2023, 00:00
---
Today it's exactly 26 years since ago Nine Inch Nails released their The Perfect Drug (Versions) EP! It was released by Nothing Records/Interscope on 13 May 1997 and bears the NIN caltalog number HALO ELEVEN.

The title song was originally written for the David Lynch cult film Lost Highway (1996) and appeared for the first time in early 1997 on the soundtrack with the same name which was produced by Trent Reznor himself. The soundtrack album included original filmscores written by Trent Renzor, Barry Adams and Angelo Badalamenti, as well as songs by, amongst others, David Bowie, Marilyn Manson and Rammstein.
Musically the song was very influenced by the late 90s Drum and Bass hype and was most successful in Canada where it peaked at the 2nd position in the regular 'Single Chart' as well as in the RPM Rock/Alternative Chart. In the US the single peaked at 17th position on the Billboard Hot Single Sales.
Until today however, the song was never performed live by the band.
Later Trent Reznor would state in an interview on BBC1 radio that The Perfect Drug is one of his least favourite songs he ever produced.
Besides the single, The Perfect Drug - Versions EP featured remixes by Nine Inch Nails, Meat Beat Manifesto, Plug, Spacetime Continuum and The Orb. The original version of The Perfect Drug however was only included on non-US releases.
The music video for this single was directed by Mark Romanek and inspired by the illustrations of 20th century artist Edward Gory. Besides Trent himself, the video also features his bandmates Charlie Clouser, Danny Lohner and Chris Vrenna.

The Perfect Drug (Lyrics)
I got my head but my head is unraveling
Can't keep control can't keep track of where it's traveling
I got my heart but my heart's no good
You're the only one that's understood
I come along but I don't know where you're taking me
I shouldn't go but you're wrenching, dragging, shaking me
Turn off the sun pull the stars from the sky
The more I give to you the more I die
And I want you
You are the perfect drug
You make me hard when I'm all soft inside
I see the truth when I'm all stupid-eyed
The arrow goes straight through my heart
Without you everything just falls apart
My blood just wants to say hello to you
My soul is so afraid to realize
How very little there is left of me
And I want you
You are the perfect drug
(Take me with you)
Without you everything just falls apart
It's not as much fun to pick up the pieces
Songwriters: Charles Clouser / Chris Alan Vrenna / Daniel Patrick Lohner / Trent Reznor
"The Perfect Drug" Versions (CD-Single)
| | |
| --- | --- |
| 1. The Perfect Drug (Meat Beat Manifesto) | 7:24 |
| 2. The Perfect Drug (Plug) | 6:53 |
| 3. The Perfect Drug (Nine Inch Nails) | 8:19 |
| 4. The Perfect Drug (Spacetime Continuum) | 5:42 |
| 5. The Perfect Drug (The Orb) | 6:12 |