---
ORGANIC
---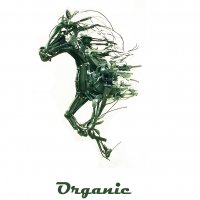 Organic is a new Rock/Electro/Wave band from Belgium.
Members: Joris Oster, bassist in Yel and in Dark Silver Riot, and Raphaël Haubourdin, composer and singer of Graceland, a one-man electronic band.
They like & were influenced by: Syd Barret, Black Math Horseman, Hendrix, Beatles, OMD, Ariel Pink's Haunted Graffiti, Yes, Claude Barzotti (?), US Bombs, The The, Talk Talk, Police, I Like Trains, Kraftwerk, DInosaur Jr, Babes in Toyland, Colette Magny, The fall, etc... As they say, they "create tracks to upgrade your brain to God, using bass guitar and machines. Things between stoner and new wave."
They have published tracks on Soundcloud and Myspace and expect to release their first studio album in June 2012.
www.facebook.com/pages/Organic/199060170140751
ORGANIC performed @ Fantastique.Night XXXIII, December 2011