---
SPETSNAZ
---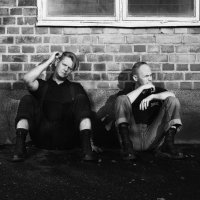 The hard hitting EBM duo Spetsnaz was formed in Örebro, Sweden in the autumn of 2001 by Stefan Nilsson and Pontus Stålberg. With powerful vocals, frenetic pounding bass lines and a relentless rhythmic assault, Spetsnaz has the aggression and the melody to be the missing link between the heavy scene and the pop scene.
Being fans of the Electro genre for many years, both Stefan and Pontus felt there was a void left in the EBM scene when the classic bands were replaced with newcomers performing a more Techno-laden version called "Futurepop." The old school style was direly underrepresented and the new school didn't exactly excite the boys.
Having performed, both together and separately, in different projects, Stefan and Pontus decided to form Spetsnaz and give it 100% of their resources and time. Inspired by pioneering artists like Nitzer Ebb, Front 242, Die Krupps, and DAF, the duo started to work in their own "Downstairs"-studio and after a few months, the first four-song-demo was presented to Swedish labels and promoters. At the same time, Spetsnaz launched their official website and interest in the band began to grow.
A band like this one does not take prisoners! You can sum it up in one easy sentence: if this music doesn´t manage to move your ass, probably none will!
SPETSNAZ performs @ BIMFEST XIV, December 2015
SPETSNAZ performed @ BodyBeats Festival 2011, April 2011