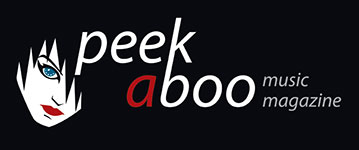 like this documentary review
---
100 Jaar Groote Oorlog 1914-1918 (100 Years Big War)
Movie
•
Documentary
Documentary
History
24/04/2014, Didier BECU
---
In 2014 it has been 100 years ago that the world has gone mad. In some weeks time 33 countries were involved in a worldwide battle, that reads in numbers: 1.500.000.000 people. 70 million soldiers were active on the front and 9 million of them lost their life. Frightening numbers that should set mankind to think, not? We all know that two decades later the world was in war again. The "birthday" of that big war should have been a sign to make people aware that war is never a solution. But look, at the moment of writing Russian troops are standing at the Ukranian frontier. Another conflict about a little piece of ground, the playground of some fools who are waving with guns because they're frustrated, because they have nothing else to do? Will the world be involved for the third time in a bloody war? The world held its breath.


Those who shake their head by denying this, are a bit naïve. Hundred years ago nobody thought that it was possible that hundred thousands soldiers would be stuck in trenches for ages. This sad birthday is of course the ideal moment for television stations and film companies to bomb (sorry!) us with all kind of series and documentaries. The famous History-label releases the prestigious box De Groote Oorlog 1914-1918. The first part is now available in the shops.


This box consists of six documentaries. Some of them are about the origin of this war, while others talk about the modernization of warfare. A war was no longer fought on ground, due to new innovations (from the airship to the U-boat) got a new, terrible dimension as the air also became a battlefield.


In Death Of Glory we search the origin of the First World War. Just like it's the case in so many bloody events, nationalism lies on the ground of this battle. There were two main parties. At one side you had the Centrals (Germany) and at the other the Allies (France, the Ukand Russia). Those parties began an immense arms race. Once comes a time you have to use that crap. The point to grab arms came when Franz Ferdinand and his wife got murdered on 28th June 1914 in Sarajevo. It was back then quite difficult to find a young man who knew who Franz Ferdinand was, but due to his death millions of young guys have to risk theirs. Austria-Hungary, Germany's partner, thought that Serbia was responsible for that murder and so they declared war. Soon after Russia got involved, and from the moment Germany was part of the conflict too, everything was far too late.

Even if we should never forget this, this box is more than just a history lesson. For instance there is a documentary about the so-called "dogfighters". The aircraft has just been developed (the first model in Holland was built in 1910). Of course there were not many men around who could fly such a vehicle. There was a sort of "engagement" between acrobatic pilots with soldiers. While the pilot was flying through the air, a soldier dropped all type of bombs on the enemy. One of the most pilots of that war is of course Manfred von Richthofen aka The Red Baron. You can find a documentary about him on this box too.


Also new was the use of airships or zeppelins. They were used by the German army to bomb the UK. A not very easy task as it was very easy to set those airships on fire! In the last part there is a report about U-boats. Years after the war, it seemed like the bottom of the sea was transformed into a graveyard of those boats. At the French coat alone, 41 of them were discovered.


In a decent world there should be no need in making documentaries like these, as war is stupid. But a glimpse on today's television screens learns us otherwise….


The first part of De Groote Oorlog is now available in a DVD-box on History.
Didier BECU
24/04/2014
---
In 2014 is het precies honderd jaar geleden dat de wereld gek werd. In een tijdspanne van enkele weken stortten 33 landen zich in een allesverwoestende oorlog, in totale cijfers gaat dat over 1.500.000.000 mensen. De balans was achteraf onmenselijk zwaar: 70 miljoen soldaten namen deel aan de strijd waarvan 9 miljoen het leven lieten. Angstaanjagende cijfers waarvan je zou veronderstellen dat de mensheid tot inkeer zou komen. Maar neen, nog geen twee decennia later begon de wereld opnieuw aan een dodelijk conflict. De honderdste verjaardag van deze "groote oorlog" zou een symbool moeten zijn voor bezinning. De beelden van oorlogsellende en de ontelbare soldatengraven zouden de mensheid een lesje moeten hebben geleerd. Op het ogenblik dat we dit schrijven staat een leger aan de Oekraiënse grens paraat. Een conflict om een lapje grond, de excessen van een paar gekke individuen die uit pure frustratie en verveling met wapens zwaaien. De wereld houdt zijn adem in. Gaan we voor de derde keer wereldwijd mensen de dood injagen of niet?



Wie zijn hoofd schudt van neen is naïef en goedgelovig. Honderd jaar geleden had men het ook niet voor mogelijk gehouden dat honderdduizenden soldaten jarenlang in ellendige loopgraven zouden vast zitten. Deze trieste herdenking is een ideaal moment voor televisiezenders en maatschappijen om de mens te bestoken (sorry!) met allerlei reeksen en documentaires. Het befaamde History-label draagt zijn steentje bij door het uitbrengen van de prestigieuze box De Groote Oorlog 1914-1918 waarvan het eerste deel nu in de winkelrekken ligt.


De box bestaat uit zes documentaires. Een deel daarvan is gebaseerd op de geschiedenis van de conflict, terwijl andere delen over de modernisering van oorlogvoering gaat. De oorlog werd niet langer met paard en kar bevochten, maar kreeg door nieuwe uitvindingen (van de zeppelin tot de onderzeeër) een nieuwe, nog verschrikkelijkere, dimensie.


In Death Of Glory gaan we op zoek naar de oorsprong van de Eerste Wereldoorlog. Zoals vaak in de geschiedenis lagen ook hier nationalistische gevoelens aan de basis van deze slachtpartij. Er waren twee partijen toen. Enerzijds had je de Centralen (de Duitsers en zijn bondgenoten) en de Geallieerden (Frankrijk, Groot-Brittannië en Rusland). De twee groepen begonnen een nog nooit geziene wapenwedloop. Natuurlijk komt er ooit het punt om deze rommel te gebruiken. De aanleiding daarvan was de moord op aartshertog Franz Ferdinand en zijn echtgenote op 28 juni 1914 te Sarajevo. Het was moeilijk om een jongeman te vinden die toen wist wie deze Franz Ferdinand was, maar door zijn heengaan werden miljoenen kerels gemobiliseerd om zijn trieste lot te volgen. Oostenrijk-Hongarije, de bondgenoot van Duitsland, vond dat Servië verantwoordelijk was voor de moord en verklaarde dat land de oorlog. Rusland reageerde en in geen tijd was ook Duitsland in het conflict betrokken dat vier jaar zou duren.


De box is echter meer dan een lesje geschiedenis (die weliswaar geen mens mag vergeten). Zo wordt er aandacht besteed aan de "dogfighters". Het vliegtuig stond nog volop in zijn kinderschoenen (het eerste Nederlandse model werd pas in 1910 gebouwd) en natuurlijk was er geen overschot aan mannen die het luchtruim konden beheersen. Daardoor ontstonden de "dogfighters" waarin acrobatiepiloten een "verbond" vormden met soldaten. Terwijl de piloot het luchtpad doorkruiste, smeet zijn passagier allerlei projectielen naar de vijand. Een van de bekendste piloten uit de Groote Oorlog is Manfred von Richthofen, die beroemd werd als The Red Baron. Ook over hem vind je een aparte documentaire.


Ook compleet nieuw waren de "airships" of de zeppelins. Deze werden door het Duitse leger gebruikt om Engeland te bombarderen. Tienduizenden kilo's bommen zijn op deze wijze over de Noordzee gebracht. Een allesbehalve gemakkelijke opdracht, want de vijand kon in een mum van tijd zo'n zeppelin in brand schieten.


In het laatste luik heeft men het over de onderzeeërs. Tientallen jaren laten vonden diepzeeduikers op de zeebodem een waar kerkhof aan deze U-boten. Aan de Britse kust alleen zijn er 41 van deze schepen teruggevonden. Geen zinnig mens die 240 minuten beeldmateriaal nodig heeft om te weten wat de terreur van oorlog betekent. Ten minste dat lijkt zo, de actualiteit oogt anders....


Het eerste deel van De Groote Oorlog is nu verkrijgbaar in een dvd-box via History.
Didier BECU
24/04/2014
---