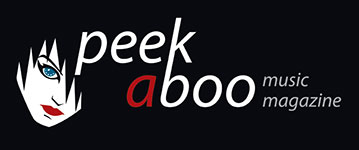 like this tv series review
---
1864
Movie
•
TV series
Historical
•
TV Series
LumiŤre
09/03/2015, Didier BECU
---
Let us for once exclude all those history buffs, but would you be able to name one fact of the Danish history? If not, that will probably change after seeing this series. The year 1864 is undoubtedly the blackest chapter in Danish history. In that year the second German-Danish war was fought, a battle that became a huge trauma, not only because Denmark lost a third of its territory to the Germans, but also because 5,000 soldiers were brutally massacred. Enough stuff to make a series, and armed with the thought that Scandinavians rule the world of television, a lot of money was spend to make this series. Not only the familiar Denmark faces were included, the eight episodes also cost 23 million euro and almost half of that amount was provided by the government. But not everyone was happy with the project. Certainly not the historians who discovered some inaccuracies in the series. All details of course, as the most prestigious Danish series ever has become a global phenomenon and has even been sold to the BBC, while the creators are preparing a movie version.
s
They have cleverly melted a bloody war epic with a dramatic love story. We see both the (futile) decisions of political leaders, and the image of distraught women who see their loved ones leave to the front. The central figure in 1864 is Inge (Marie Tourell Søderberg), a handsome peasant, loved by all the villagers, especially by Didrich (Johan Philip Asbæk), the son of a rich landlord. Unfortunately for him, Inge is not interested in money, and she really does not want to marry a jocular drunk. Inge has pledged her heart to two brothers: Laust (Jacob Oftebro) and Peter (Jens Sætter Welding). Yes, the young lady has no problems (just like the two guys) with a threesome affair, because while Peter can best express himself through poetry, Laust is the man with the muscles. Their weird (but solid) relationship is turned upside down by the war, because the cruel, cowardly Didrich gets the two brothers under his command.
1864 is in all aspects superior. You rarely saw on television the war front so spectacular. The story is very entertaining, and of course there are also the performances of the actors, whose face we already know from The Killing, The Bridge and Borgen. In short, television fanatics (again) know what to do!
1864 is released on Lumiere, both on DVD and Blu-ray.
Didier BECU
09/03/2015
---
Laten we voor één keer geschiedenisfanaten uitsluiten, maar zou jij ook maar één feit uit de Deense geschiedenis kunnen opnoemen? Dat zal wellicht veranderen na het bekijken van deze serie, want 1864 is zonder twijfel de zwartste bladzijde uit de Deense geschiedenis. In dat jaar werd immers de tweede Duits-Deense oorlog gestreden, een veldslag die uitgroeide tot een immens trauma, want niet alleen verloor Denemarken een derde van z'n grondgebied aan de Duitsers, ook werden 5000 soldaten brutaal afgeslacht. Stof genoeg dus om er een reeks over te maken en gewapend met de gedachte dat Scandinaviërs sowieso de televisiewereld regeren, is er een massa geld tegenaan gegooid. Niet alleen is heel bekend Denemarken opgetrommeld, ook hebben de 8 afleveringen in totaal 23 miljoen euro gekost waarvan bijna de helft door de regering is geleverd. Niet iedereen was daarmee gelukkig, vooral niet de historici die heel wat onjuistheden in de serie ontdekten. Allemaal details natuurlijk, want de meest prestigieuze Deense serie is ondertussen een wereldwijd fenomeen dat zelfs aan de BBC is verkocht, en ook zijn de makers volop bezig aan een filmversie ervan.
De bedenkers spelen het slim door er zowel een bloederig oorlogsepos als een dramatisch liefdesverhaal van te maken. We zien zowel de (zinloze) beslissingen van politieke leiders, als radeloze vrouwen die hun geliefden naar het front zien vertrekken. Centraal in 1864 staat de figuur van Inge (Marie Tourell Søderberg), een knappe boerenmeid op wie alle dorpelingen een oogje hebben, vooral Didrich (Pilou Asbæk), de zoon van de baron. Helaas voor hem gaat het feestje met Inge niet door, want hij heeft wel het geld, toch ziet zij het leven aan de zij van een boertige dronkenlap niet echt zitten. Inge heeft haar hart verpand aan twee broers: Laust (Jakob Oftebro) en Peter (Jens Sætter-Lassen). Ja, Inge ziet (net als de twee kerels) een driehoeksverhouding wel zitten, want terwijl Peter zich goed kan uiten via gedichten, is Laust de man bij wie je moet aankloppen als je spierkracht nodig hebt. Het gezellig onderonsje wordt door de oorlog onderste boven gekeerd omdat de wrede, laffe Didrich het commando krijgt over de twee broers.
1864 is op alle vlakken een superieure reeks. Zelden zag je in een televisieserie het front zo spectaculair (of moeten we schrijven afgrijselijk levensecht?) als in deze productie. Het verhaal is zeer onderhoudend en natuurlijk zijn er ook de topprestaties van acteurs wier gezicht we al kennen uit The Killing, The Bridge en Borgen. Kortom, televisieseriefanaten mogen (weeral) een vakje op hun lijstje aanvinken!
1864 is uitgebracht door Lumière, zowel op dvd als Blu-ray.
Didier BECU
09/03/2015
---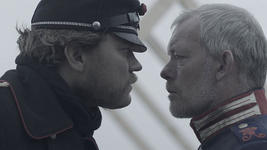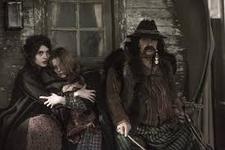 ---