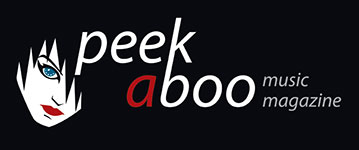 like this article review
---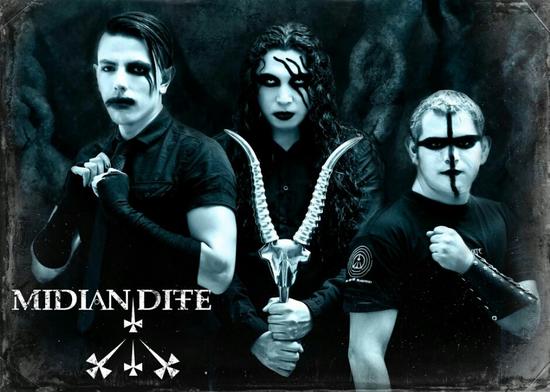 A Band to Discover
Article
12/04/2015, Britta Tabrit
---
Now it is time to focus on my musical lifeblood: Latin America.
Founded in 2013 "Midian Dite" is a promising project from Guadalajara in Mexico.
The name has a religious background. Midian stands for the Mother of God and Dite refers to Dante's epic poem "Divine Comedy".
The members are Midian Dite (voice and lyrics), Zaid (bass guitar) and DJ Black Sonne (sequencers and synths).
Midian Dite comes up with a mixture of Industrial, Electro and Black Metal. This sounds a bit strange at first. Well, actually it is weird. But I think it is not a bad idea to establish yourself by offering a widely spread variety of sounds. And besides this, I guess that human beings not necessarily respond to only one kind of music. I can speak from experience here!
Inspired by great minds such as Friedrich Nietzsche, Georges Bataille or Marquis de Sade, the lyrics cover a wide range from blasphemous to naughty. Not mincing matters and words, Midian Dite speaks out what others don't dare to think.
By using e.g. German samples, their Industrial creations somehow sound familiar to at least European ears. It is an epiphany but not in a disturbing way. I made the experience that the Mexican dark Electro scene is strongly connected to the European and most of all German movement. Not only the sonority, also emotionally these two worlds collide at several levels.
Playing onstage with bands such as Therion ,Hocico, Centhron, God Module or C-Lekktor and having played on a huge festival like Heaven and Hell Fest in Mexico, Midian Dite has already a certain amount of stage experience and they will follow this path.
In May the band releases "The Path Of Truth", a 6-tracks EP. The first single will be "God Of Lust".
If you are interested in knowing more (and it is worth it, I promise!) let us have a look at the band's several pages:
FB: https://www.facebook.com/pages/Midian-Dite-Oficial/558462204215831
Soundcloud: https://soundcloud.com/midian-dite-1
YouTube: https://www.youtube.com/user/MidianDite
Contact: midian_dite@hotmail.com
Britta Tabrit
12/04/2015
---