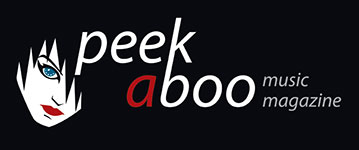 like this cd review
---
ARNE DAHL VOLUME 4
Music
•
CD
16/08/2015, Didier BECU
---
Normally this series would have been called The A-Team, but because there was already a group of mercenaries, led by Colonel John "Hannibal" Smith in the 80s, this series is simply called Arne Dahl. Of course, avid readers of crime stories know that this is the pseudonym of Jan Arnald. Since 1997, this employee of the Swedish Academy wrote, as Arne Dahl, a whole series of books about a super team from Stockholm that daily combats international crime gangs. As nearly every Scandinavian crime novel is destined to end up as a television series, Dahls books were also adapted.
Perhaps we better not use the term series, as in fact you can find in this box 5 TV movies of two hours, which are divided into two parts. The team is composed of the best cops of the country, people who are trained to catch extremely dangerous criminals. Even though everyone is equal in the team, Kerstin Holm (Malin Arvidsson) is getting most attention. This pretty mature lady is loved by her male colleagues and as a divorcee, they all hope to walk besides her. To the dismay of Paul (Shanti Roney), she seems to fall for the charms of Bengt Åkesson (Alexander Karim) and that obviously causes some unpleasant tension in the group. New to the team is Ida Jankowicz (Natalie Minnevik). The other inspectors have their doubts about her sleuthing skills, but already in the first episode, the Polish inspector proves that she can be trusted and is willing to risk her own life to solve a case. Because of her origins, Ida speaks fluent Slavic languages ​​and that's always a handy tool if you come across East European criminals. Gunnar Nyberg (Magnus Samuelsson) is the man who is needed for brute force, and also Sara Sven Hagen (Vera Vitelli) is back in action, even though she must be extra careful this season because the blond inspector is pregnant.
The competition is tough and so, we immediately have to add that these television films do not have the quality of The Killing or The Bridge. But, anyone who is satisfied with a bit less, will have a fine time with these five crime stories, in which the hunting team has to exterminate a Russian gang and even some Belgian terrorists. The scenarios are somewhat fetched, and even a tad implausible, but still exciting enough. Arne Dahl is certainly not original, but that does not mean that it does not deserve a place in your crime collection.
Didier BECU
16/08/2015
---
In principe zou deze serie eigenlijk The A-Team moeten heten, maar omdat er in de jaren 80 al een groepje huurlingen onder leiding van Kolonel John "Hannibal" Smith met zijn zwarte bestelwagen onder dezelfde naam door Amerika trok, besloot men om deze flikkenreeks simpelweg tot Arne Dahl om te dopen. Fervente lezers van crimeverhalen weten natuurlijk dat dit het pseudoniem is van Jan Arnald. Deze medewerker van de Zweedse Academie heeft vanaf 1997 als Arne Dahl een hele resem boeken over een superteam uit Stockholm geschreven dat dagelijks de strijd aanbindt met internationale bendes. Bijna iedere Scandinavische misdaadroman is voorbestemd om als televisieserie te eindigen, en dat is met deze Zweed niet anders.
Serie is misschien niet het juiste woord, wel gaat het om lange televisiefilms van ruim twee uur, die in twee delen zijn opgesplitst. Net zoals dat bij de twee vorige delen het geval was, vind je in deze nieuwe box vijf films, wat dus overeenstemt met tien uur misdaadplezier! Het team is samengesteld uit de allerbeste flikken van het land, het zijn agenten die perfect zijn opgeleid om zware criminelen in de boeien te slaan. Ook al heeft iedereen in het team een gelijke rol, is het toch Kerstin Holm (Malin Arvidsson) die de meeste aandacht naar zich toetrekt. Deze mooie volwassen dame valt goed in de smaak bij haar mannelijke collega's en als gescheiden vrouw is ze een te nemen prooi. Tot groot ongenoegen van Paul (Shanti Roney) lijkt ze voor de charmes van Bengt Åkesson (Alexander Karim) te vallen en dat veroorzaakt natuurlijk geregeld onaangename spanningen in het groepje. Nieuw in het team is Ida Jankowicz (Natalie Minnevik). De andere inspecteurs hebben zo hun twijfels over haar speurtalent, maar vanaf de eerste aflevering (het oprollen van een bende die vrouwen uitschakelt zodat ze niet tegen de Poolse maffia kunnen getuigen) bijt de Poolse inspectrice zich in de zaak vast waardoor ze vlug het vertrouwen van de rest krijgt. Zeker als blijkt dat ze bereid is om haar eigen leven in de schaal te leggen om een zaak op te lossen. Door haar afkomst spreekt Ida vloeiend Slavische talen en dat is altijd handig als je Oost-Europese misdadigers tegen het lijf loopt. Gunnar Nyberg (Magnus Samuelsson) is dan weer eerder de man die men inschakelt als men brute kracht nodig heeft. Ook Sara Svenhagen (Vera Vitelli) is weer van de partij, ook al moet ze dit seizoen extra voorzichtig zijn, want de blonde inspectrice is zwanger.
De concurrentie is keihard en om het maar meteen te zeggen: deze televisiefilms hebben zeker niet de kwaliteit van The Killing of The Bridge. Wie echter vrede neemt met wat minder, zal zich ongetwijfeld amuseren met deze vijf misdaadverhalen waarin het speurteam het tegen een Russische bende of zelfs Belgische terroristen moet opnemen. De scenario's zijn soms wat vergezocht, en zelfs een tikkeltje ongeloofwaardig, gelukkig zijn ze spannend genoeg om deze box te bekijken zonder dat hij halverwege ergens op een stapel van releases belandt die je later wel eens zal bekijken. Naar Scandinavische gewoonte zijn de vertolkingen van een zeer hoog niveau. Origineel is Arne Dahl zeker niet, maar dat betekent niet dat hij geen plaats in je crimecollectie verdient.
Een Scandinavische misdaadserie betekent bijna automatisch dat die op Lumière is uitgebracht. Het is misschien wel jammer dat dit Belgische filmhuis alleen maar de grote namen op Blu-ray uitbrengt, wel moet je daar onmiddellijk aan toevoegen dat de dvd's steeds van hoogstaande kwaliteit zijn. Dat is bij deze derde Arne Dahl niet anders. De kleuren zien er steeds ontzettend mooi en realistisch uit en zo wat alle scènes zijn haarscherp. Mooie woorden die bijna synoniem zijn voor een Lumière-release. Het geluid is technisch meer dan degelijk, natuurlijk moeten je speakers vrede nemen met hoofdzakelijk Zweedse dialogen.
Er staat geen bonusmateriaal op deze box, maar dat is bij dit soort releases niet meer dan normaal.
Arne Dahl behoort misschien niet tot de top van de Scandinavische misdaadreeksen, maar fervente fans van het genre kunnen deze release zonder aarzelen uit de winkelrekken mee naar huis nemen. Kwaliteitsvolle spanning, ook al lijken de scenario's iets te veel van de pot gerukt!
Didier BECU
16/08/2015
---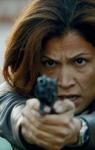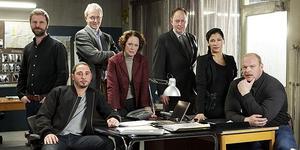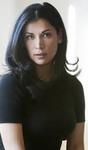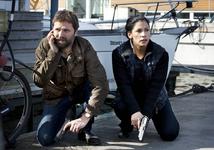 ---