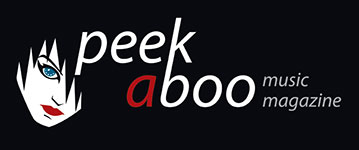 like this tv series review
---
ARROW-SEASON 1
Movie
•
TV series
Adventure
•
TV Series
[60/100]

Warner Home Video
16/11/2013, Didier BECU
---
If we judge the quality of our life only on the base of television series than we definitely can state that we're living in golden times. The amount of quality series is as good as endless these days, not even mentioning the time you need to watch it all. Warner Home Video is also present in this evolution and one of the new gems they're coming up with is Arrow. In a way you can say Arrow reminds us of the good old days in where action flicks like MacGyver or Magnum P.I. ruled. You know those type of series which made you think: "Damn, they don't make them like that anymore!". An exception to the rule is Arrow as it's full with adventure, intrigues, tension and a little bit of romance as well.
The name Arrow has to be seen in a very literally way as the main personage is based on Green Arrow, one of the creations made by DC Comics. So yes indeed, this is a television series from a superhero. Not that it's the first time as most of you'll remember The Hulk or Superman in Lois & Clarke, but this time it's not so silly. Arrow is just like his colleague Batman the son from a millionaire. Oliver Queen (Stephen Amell) is along with his dad involved in a shipwreck. His dad doesn't survive the disaster, but after five years Oliver is found back on a small island in the Pacific Ocean. The inhabitants from Starling City are happy to welcome their old friend, but Oliver has become a different person. The boaster from the past has now become a man of principles who wants to ban injustice out of his town. During those five years the young fellow has developed himself through various martial arts into an indestructible fighting machine. Oliver has been given a notebook by his dad which contains the names of all the villains from Starling City. All of them need to be given some hard lesson and so Oliver becomes Arrow, a boy who conquers the evil just like Robin Hood with a hood and an arrow.
Superheroes need to stay anonymous. So there's no one from Oliver's entourage who knows that the young business man becomes a vigilante during the afterhours. The only one who knows his secret is his John Diggle (David Ramsey) who used to be his bodyguard. His girlfriend Laurel (Katie Cassidy) with whom he has made up again suspects that there's something going on. The real evil is his mum Moira (Susanna Thompson) who turns out to be Arrows biggest enemy as little by little the vigilante discovers that she's been involved in the shipwreck. Apart from here there's also Laurel's dad Quentin Lance (Paul Blackthorne) who's chasing Arrow. This detective dreams of the day that he can put the superhero (who's popular, but illegal) behind bars.
All these stories seem indeed to come from a novel for boys and that's exactly how you can describe Arrow. You've heard it all before, but still the series work addictive. Not only because Arrow is a decent action series with a dark undertone, but also because in every episode the makers reveal an intrigue which makes you urging for the next one. It's nothing but the principle of a simple soap, but it's effective.
The first season contains 23 episodes that last 40 minutes each of them. Besides that, the box also contains some nice bonuses. Of course there are the usual deleted scenes and bloopers, but there's also an interesting documentary like Arrow Comes Alive in where the makers explain how a comic icon has become a television star.
The first season is now available through Warner on both Blu-ray and DVD. And yes, it's a good thing to purchase the Blu-ray as the images are crystal clear and at times quite amazing, but that's why they invented the Blu-ray for, not? So a must have for all those who can't get enough from all these superheroes.
Didier BECU
16/11/2013
---
Als je het leven louter op televisieseries baseert dan kunnen we gerust stellen dat we ons momenteel in gouden tijden bevinden. Het aantal kwaliteitsseries is amper bij te houden, en dan hebben we het nog niet eens gehad over de kijktijd die daarvoor nodig is. Ook Warner doet zijn duit in het zakje. Arrow is één van hun nieuwste troetelkinderen en het leuke aan deze serie is dat hij herinneringen oproept aan ouderwetse actieseries zoals MacGyver, of zo u wil Magnum P.I. Je weet wel het soort series waarvan je meteen denkt dat het jammer is dat ze vandaag zo niet meer worden gemaakt. Een van die uitzonderingen is dus Arrow, een reeks die boordevol avontuur, intriges, spanning en zelfs (een heel klein beetje) romantiek zit.
De naam Arrow moet je heel letterlijk nemen. Het hoofdpersonage van deze reeks is gebaseerd op Green Arrow, één van de creaties van DC Comics. Inderdaad, vanaf nu heb je dus ook superhelden in serieformaat. Het is wel niet de allereerste keer (herinner u The Hulk of Superman in Lois & Clarke), maar het is wel voor het eerst dat zo'n serie niet onnozel oogt. Net als Batman is ook Arrow de zoon van een miljonair. Oliver Queen (Stephen Amell) raakt samen met zijn vader betrokken in een schipbreuk. Zijn pa heeft het ongeval niet overleefd, maar Oliver wordt gelukkig na vijf jaar op een eilandje in de Stille Oceaan teruggevonden. De inwoners van Starling City zijn dolgelukkig dat ze hun stadsgenoot terug in hun armen mogen nemen, doch is Oliver niet meer dezelfde van vroeger. De blaaskaak van weleer is nu een man van principes geworden die het onrecht uit zijn stad wil verbannen. Tijdens de vijf lange jaren die hij op het eiland heeft doorgebracht heeft hij allerlei vechtsporten en andere technieken aangeleerd waardoor hij zo goed als onverslaanbaar is geworden. Oliver heeft ook een schriftje bij zich dat hij van zijn vader heeft gekregen en waarin alle schurken staan die op de één of andere manier de inwoners van Starling City onrecht hebben aangedaan. Een voor een moet een lesje worden geleerd. Oliver wordt dus Arrow, een knaap die net als Robin Hood met kap en boog het kwade bestrijdt.
Superhelden moeten natuurlijk anoniem blijven. Zo weet dan ook niemand uit Olivers entourage dat de jonge zakenman na zijn uren in de stad de vigilante uithangt. De enige die dat wel weet is zijn partner John Diggle (David Ramsey), zijn vroegere bodyguard. Ook zijn liefje Laurel (Katie Cassidy) met wie hij zich opnieuw heeft verzoend krijgt de indruk dat er meer aan de hand is. De grootste vijand van Arrow is evenwel zijn eigen moeder Moira (Susanna Thompson), want aflevering per aflevering ontdekken we dat ze meer en meer betrokken is bij de schipbreuk. Ook Laurels vader Quentin Lance (Paul Blackthorne) zit de superheld achterna, het is immers de droom van de rechercheur om de populaire (maar illegale) superheld achter de tralies te krijgen.
Het lijken inderdaad allemaal verhalen uit één of ander jongensboek en zo kun je Arrow eigenlijk ook het best omschrijven. Je hebt het allemaal wel eens eerder gehoord, maar toch werkt de serie vrij verslavend. Dat komt niet alleen omdat Arrow een meer dan degelijke actiereeks met een duister kantje is, maar ook omdat iedere aflevering een intrige bevat die je reikhalzend doet uitkijken naar de volgende episode. Inderdaad, gewoon het oude principe van een soap, maar het werkt wel.
Het eerste seizoen telt 23 afleveringen die elk zo'n kleine 40 minuten duren. Ook is de box volgestopt met allerlei extra materiaal, gaande van de gebruikelijke weggelaten scènes en bloopers tot interessante bonussen zoals bijv. Arrow Comes Alive waarin men uitlegt hoe de comicfiguur uiteindelijk een televiester is geworden.
Het eerste seizoen van Arrow is nu uitgebracht door Warner en dit zowel op Blu-ray als dvd. En jawel, de Blu-rayversie heeft met zijn verbluffende kristalheldere beelden echt wel een meerwaarde. Arrow is dus een klein hebbeding voor mensen die maar niet genoeg kunnen krijgen van Amerikaanse superhelden.
Didier BECU
16/11/2013
---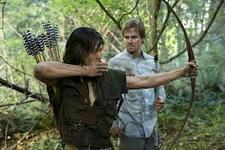 ---