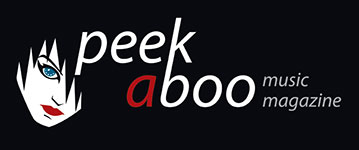 like this tv series review
---
BATES MOTEL SEASON 2
Movie
•
TV series
Thriller
•
TV Series
Universal Pictures
28/10/2014, Didier BECU
---
Whether you want it or not, we're sure that the shower scene in where Janet Leigh is attacked with a knife is the one you saw most in your life. Hitchcock himself probably would never have thought this when buying the copyrights from Robert Bloch's book that he has created one of the greatest psychopaths ever from the silver screen. The Universal-producers always wanted to milk this till the very last drop, just think of the three sequels with Anthony Perkins who nobody actually remember that they have ever seen them!
The solution was a television series! Almost at the same moment that another villain got his own series (Hannibal), good old Norman Bates conquered the television world. Of course you can be sure that some "serious critics" will slash this down without having seen one second, simply because they think Hollywood doesn't treat their master with respect. Bollocks, as Hitchcock himself liked to play with the medium television like no other director. We won't use the term classic in here, but the master of suspense probably would have been proud.
After a successful first season, Universal has released the second one that again contains ten episodes. The makers consider Bates Motel as a sort of prequel to Hitchcock's classic, or to say it in other words: we get an insight in how Norman Bates (Freddie Highmore) who has a weird relationship with his mum Norma (Vera Farmiga) grows up as a psycho. She bought a motel in White Pine Bay, but the guesthouse isn't exactly a goldmine. The local residents are not always that friendly and seem to live by their own rules, there's also the construction of a new highway and so no driver would notice the motel! The biggest problem however is her son Norman who is acting more and more strange.
Of course the Hitchcock-story is just a base for a brand new thriller series, and that is probably the strength as it doesn't feel like you're entering a world you've seen before. The performance from Freddie Highmore is perhaps not strong enough to let us forget the iconic Anthony Perkins, but Vera Farmiga is simply splendid.
On the Blu-ray you find the extra feature Origins of a Psycho: Inside Bates Motel (some interviews and a look behind the scenes) and two documentaries about the première and the finale from the second season.
Technical specifications :
Length: 420′ (10 episodes)
Image: 1.78:1 – 1080p
Sound: English DTS-HD Master Audio 5.1 and French DTS-Surround 5.1
Subtitles: English, French, Dutch
Didier BECU
28/10/2014
---
De scène waarin Janet Leigh in een douche met een mes wordt bewerkt is wellicht (of je het nu wilt of niet) het filmfragment dat je het meest in je leven hebt gezien. Wellicht zal Hitchcock het zelf nooit hebben gedacht toen hij de auteursrechten van het gelijknamige boek van Robert Bloch kocht, maar met Norman Bates heeft de master of suspense één van de meest memorabele psychopaten ooit bedacht. De Universal-producenten hebben altijd een drang gehad om deze klassieker tot op de laatste druppel uit te melken, zo zijn er nadien drie sequels gedraaid met Anthony Perkins (ook al herinnert geen mens zich dat hij ze ooit heeft gezien).
De kip met de gouden eieren is blijkbaar een serie geworden. Bijna simultaan met die andere slechterik (Hannibal) veroverde Norman Bates in geen tijd de televisiewereld. Zonder dat ze één seconde ervan hebben gezien, kun je er gif op innemen dat bepaalde "filmkenners" moord en brand schreeuwen dat Hollywood niet respectvol omspringt met zijn meester. Wie dat zegt, vergeet evenwel dat Hitchcock zelf de eerste was om het televisiemedium te bespelen. En neen, ook al gebruiken we de term klassieker niet, zou de Brit er ongetwijfeld trots op zijn geweest.
Na een succesvol eerste seizoen is er nu het tweede dat tien afleveringen vertelt. De makers gaan er van uit dat Bates Motel een prequel is van Hitchcock's klassieker, of om het anders te zeggen: in deze reeks zien we hoe het allemaal zo ver is gekomen met Norman Bates (Freddie Highmore) die een zeer vreemde verhouding met zijn moeder Norma (Vera Farmiga) heeft. In White Pine Bay heeft zij een motel gekocht, maar echt veel geld heeft dat tot dusver Norma nog niet opgebracht. Er is niet alleen de (niet altijd vriendelijke) lokale bevolking of het feit dat men een nieuwe weg wil aanleggen waardoor geen automobilist nog voorbij het gasthuis zou rijden, ook is er haar zoon Norman die zich steeds vreemder begint te dragen.
Uiteraard is het Hitchcock-verhaal niet meer dan een kapstok voor deze thrillerreeks, maar dat is wellicht ook de sterkste troef ervan. Misschien slaagt Freddie Highmore er net niet in om het icoon dat Anthony Perkins is te doen vergeten, maar daartegenover staat wel een uitmuntende Vera Farmiga te blinken als moeder van het krankzinnig ventje.
Op de Blu-ray uitgave vind je Origins of a Psycho: Inside Bates Motel (wat grotendeels uit interviews bestaat) en twee docu's over zowel de première als de finale van het tweede seizoen.
Technische specificaties (Blu-ray) :
Speelduur: 420′ (10 afleveringen)
Beeld: 1.78:1 – 1080p
Geluid: Engels DTS-HD Master Audio 5.1 en Frans DTS-Surround 5.1
Ondertiteling: Engels voor doven en slechthorenden, Frans, Nederlands
Didier BECU
28/10/2014
---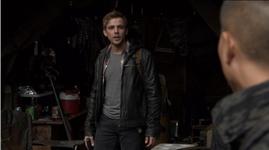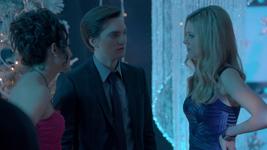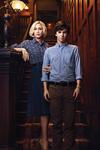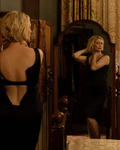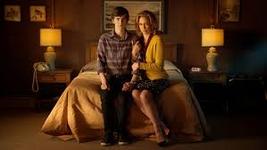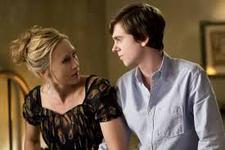 ---