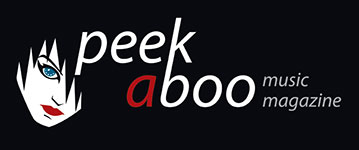 like this tv series review
---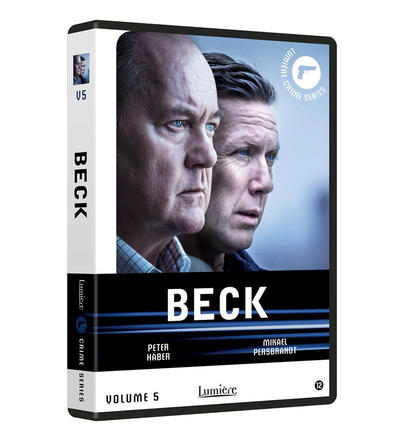 BECK VOLUME 5
Movie
•
TV series
[82/100]

Lumičre
26/06/2015, Didier BECU
---
Almost every month we meet a brand new police inspector from Scandinavia, but let us not forget veteran Martin Beck. This character was conceived by the couple Maj Sjöwall and Per Wahlöö and you can say that he's the ancestor (or if you want the godfather) of all current Northern-European sleuths. The character of Beck was born in 1965. In that year the book The woman in the Gota Canal was released and it was immediately a stunner. This popular detective novel launched a series of ten books that went worldwide in every bookcase. The movie world was also interested in the inspector. Hollywood had The Laughing Policeman by Stuart Rosenberg with Walter Matthau who plays the role of Beck (even though he is called here Jake Martin and works in San Francisco). Over here the performance of Peter Haber is best known. The first film in the series appeared in 1997, and there are now more than 25. A new selection of four feature films can be found in the DVD box Beck Volume 5 that is released in the Lumière Crime Series.
Beck is actually the kind of cop that you'll never see in Hollywood movies. He is a man of flesh and blood who you don't notice and has the same everyday problems like you and me have. Coincidentally, he chose a job in which he has to solve murders. The hardest thing in his professional life is the misery he daily sees. He is not interested in revenge on society. His job is his life, not out of passion, but just because after a failed marriage he has no longer a family life. In the new series of films we notice how a pathologist tries to wrap the policeman around her finger, but the man has no longer an interest in a new relationship. Beck is a quiet type who rarely gets angry. His colleague Gunvald (Mikael Persbrandt) is completely the opposite who shouts at his bosses or witnesses who are trying to cheat him. The talent of Beck is his analytical mind that solves many Swedish murder mysteries.
This new box contains four films. Although the concept is always the same, the films are each time set in a different environment so that a feeling of déjà vu never occurs. There is for example the mysterious death of an ALS patient that makes the investigators wonder whether it is not a matter of euthanasia out of compassion, while in another episode they are chasing dangerous members of Al Qaeda.
If you compare Beck with other Nordic Noir series then you'll see that the approach is rather classic and can be compared with, say, Derrick or Columbo. But in the case of Beck that is an advantage. Peter Haber has played in his life so often the role of this detective that you never think there's an actor at work. And yes, if you can do that then it is of course bingo! Another Lumière release that absolutely must have a place in your crime collection!
Didier BECU
26/06/2015
---
Bijna elke maand maken we kennis met één of andere politie-inspecteur uit Scandinavië, maar laten we toch veteraan Martin Beck niet uit het oog verliezen. Deze vijftiger die door het echtpaar Maj Sjöwall en Per Wahlöö werd bedacht mag je gerust de voorvader (of zo je wil de peetvader) van alle Noord-Europese speurneuzen die de laatste jaren de revue zijn gepasseerd noemen. Het personage van Beck werd in 1965 bedacht. In dat jaar verscheen het boek De vrouw in het Götakanaal en was meteen een knaller. De populaire detectiveroman werd het startsein voor een reeks van tien boeken die wereldwijd in iedere boekenkast een plaatsje kregen. Ook de filmwereld zag graten in deze inspecteur. In Hollywood werd The Laughing Policeman van Stuart Rosenberg gedraaid waarin Walter Matthau de rol van Beck speelt (ook al heet hij hier Jake Martin en werkt hij in San Francisco). Bij ons is de vertolking van Peter Haber het meest bekend. De eerste film uit die reeks verscheen in 1997, en het zijn er ondertussen al meer dan 25 geworden. Een nieuwe selectie van vier langspeelfilms vind je in de dvd-box Beck Volume 5 die in de Lumière Crime Series-reeks is uitgebracht.
Beck is eigenlijk het soort flik dat je nooit in Hollywoodfilms aantreft. Hij is eerder een grijze muis, een man van vlees en bloed die dezelfde dagelijkse problemen heeft als jij en ik. Het toeval wil dat hij voor een job heeft gekozen waarin hij moorden moet zien op te lossen. Het moeilijkste in zijn beroepsleven is voor hem ongetwijfeld de ellende die hij dagelijks ziet. Van wraak op de maatschappij is er geen sprake. Zijn job is zijn leven, niet uit passie, maar gewoon omdat hij na een gestrand huwelijk geen familieleven meer heeft. In de nieuwe reeks films zien we hoe een patholoog probeert de commissaris om haar vinger te winden, maar de man heeft geen zin meer in een nieuwe relatie. Beck is een rustig type dat je zelden kwaad krijgt, en dat in tegenstelling tot zijn collega Gunvald (Mikael Persbrandt). Ze zijn elkaars tegenpolen, maar het is net dat wat het tussen de twee doet klikken. Gunvald durft het aan om geregeld uit te vliegen naar zijn bazen of naar getuigen die hem proberen te belazeren, terwijl Beck laat begaan. Het talent van Beck is zijn analytische geest die er telkens voor zorgt dat een Zweeds moordmysterie met succes kan worden opgelost.
In deze nieuwe box vind je vier langspeelfilms van elk anderhalf uur. Alhoewel het concept steeds hetzelfde is spelen de films zich iedere keer in een ander milieu af waardoor er nooit een déjà vu-gevoel optreedt. Zo is er bijv. de geheimzinnige dood van een ALS-patiënt waardoor de speurders zich afvragen of het niet om euthanasie uit medelijden gaat, terwijl men in een andere aflevering achter gevaarlijke leden van Al Qaeda aan moet.
Als je Beck met andere Nordic Noir-reeksen vergelijkt dan is de aanpak eerder klassiek en te vergelijken met, zeg maar, Derrick of Tatort. Maar in het geval van Beck is dat alleen maar een voordeel. Peter Haber heeft in zijn leven als zo vaak de rol van deze speurneus gespeeld dat je nooit denkt dat er een acteur aan het werk is. En jawel, als je zoiets kan dan is het natuurlijk bingo! Vier ijzersterke verhalen met een hoog entertainmentniveau, of om het anders te stellen: alweer een Lumière-release die absoluut in je crimecollectie moet!
Didier BECU
26/06/2015
---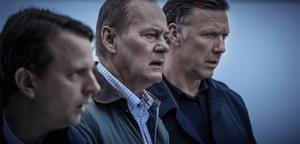 ---