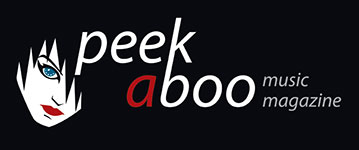 like this concert review
---
BIMFEST 2014 DAY 1 FT. AGENT SIDE GRINDER, GAYTRON & BORGHESIA
Concert
Avant-garde
•
Cold Wave
•
Dark Electro
•
Dark Wave
•
EBM
•
Electro Rock
[85/100]

24/12/2014, Filip VAN MUYLEM
---
To start with, the new BIMFEST location Zappa is really great! There's plenty of parking space and it's a nice and safe place to hang out. The venue has also a great sound! For the early birds or people who didn't enjoy the band that was playing at that moment there was a market were I saw lots of artist snuffing and buying records. Something else that struck me was the sheer amount of foreign people is that you run into on BIMFEST. It's clear that Belgium needs those foreign countries and thus good promo machine is needed. Considering the mass of people coming from Spain, Germany, Sweden, and even Brazil...)... BodyBeats did a great job!
Edriver69 played with a live guitar player, presented beats on a low profile (a bit too much floating instead of hammering) and vocals that are pretty OK. Faithhealer was one of their best tracks, I even noticed a few people dancing. All in all it was a pretty slow starter and the first time I saw this band on stage. The cover at the end was pretty much fun, but I couldn't wait for the next band to start!
Der Klinke is for a lot of people a must see and for the first time I caught them on stage and could understand why. The folks are clearly having fun and share it with their fans (massively applauding and asking for more). Their cold way of rocking the audience made a lot of waves! I must admit their live sound is also pretty catchy. The melancholy and retro vibes felt real. The fans absolutely loved it & I can only confirm that it was great (as always)! Belgium has his bounds with old school music (EBM and New Wave) and this one is for sure one of those bands who could have get more recognition. Luckily they are hard working on a new phase in their career. Fingers crossed!
Gaytron was an absolute must see for me. Claus brought a live drummer on stage, creating a wider sound and extra fun. Kazim also joined him on stage. As expected we got a lot of the legendary Phase I album and the more than famous and very much expected cover Smalltown Boy of Bronski Beat. The crowd danced from the very first until the very last track. Gaytron didn't play much in Belgium, but this was a proof that it has to happen more. I hope that the message behind Gaytron is understood because gay bashing and homophobia are really not acceptable! Claus proved once again that he is a beast on stage, working his ass off to please his fans! 'Männerliebe' was the last track.
Agent Side Grinder is simply one of the best growing bands of the moments, conquering more and more hearts after each gig! I absolutely love the bass player and their great retro wave touch. The machines and synths create a magnificent sound and the singer knows how to create a party. It all sounded a bit like Joy Division goes disco with a touch of The Klinik. It's very clear that they have a huge fan base attending their today's concert, as the reactions where very warm. They played a few new tracks and I must say that the new album (to be released in spring 2015) must be even better than the previous one! The best moment was when Dirk Ivens was suddenly invited on stage and grabbed a microphone performing 'Go (Bring it) back'. The crowd went crazy, it was pure ecstasy!
A lot of people told me they would leave after such a great moment. I stayed longer and could notice that the place was indeed slowly getting empty. I must say that Borghesia has a very strange sound (hard to call it a name and easy to judge the wrong way) mixed with metal minded guitars, to women backing up a crazy priest on the microphone. It's not my cup of tea, but they have their fans and I honor them. The girls worked hard to present themselves at their best. But for me it was clear that this was not my cup of tea. I didn't feel any connection with the band, gave them a chance. Agent Side Grinder deserved an encore and presented the best gig of the night. What came after that great moment was simply disturbing the great feel of the evening.
Up to the next day.
Filip VAN MUYLEM
24/12/2014
---