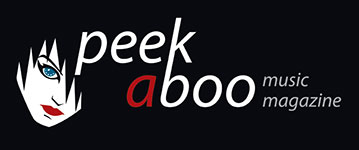 like this tv series review
---
BOARDWALK EMPIRE SEASON 5
Movie
•
TV series
Crime
•
TV Series
HBO
24/03/2015, Didier BECU
---
The fifth season is also the end of one of the world's best series ever. Boardwalk Empire will probably go down in history as the ultimate gangster series (well, if you don't count The Sopranos), that was produced by Martin Scorsese and at different levels refers to Coppola's Godfather trilogy. At least that is how it should be, because despite the many awards and good critics, the popularity shrunk after each season. It was not unexpected that HBO announced the end. The loyal fans were entitled to a worthy end and the creators got the impossible task to complete the story of mafia boss Nucky Thompson (Steve Buscemi) in eight episodes instead of the usual 13. Anything but nice for a dedicated fan (which we are), but sometimes you have to take life as it is, just as Nucky does.
The fifth season takes place after the glory days of the gangsters. The prohibition days, when unsavory characters became filthy rich by selling illicit liquor, are long gone. The series starts in 1931, the year in which America still has not survived the side effects of the stock market crash in New York. These are the days of the Great Depression, and the gangster bosses see their empire slowly collapsing. The dishonest Nucky understand that the beverage market will soon be ruled again by the known producers. The new season also starts with a beaming Thompson and his new-fangled sweetheart Sally Wheet (Patricia Arquette) on his side. He is in Cuba to make a deal with Bacardi. It doesn't last long, because after a failed bombing, Thompson returns to New York to put things in Atlantic City in order, and to stop his rival Al Capone (Stephen Graham) and his sidekick George Muller, in an earlier life the loyal FBI agent Nelson Van Alden (Michael Shannon). In the final season, we find out what happens to Nuckys brother Eli (Shea Whigham) and Albert "Chalky" White (Michael K. Williams). And of course, there is also his wife Margaret Thompson (Kelly Macdonald), who was almost entirely send to the background in the previous seasons.
The makers have clearly played on two fronts. On the one hand they wanted to provide Boardwalk Empire with an acceptible end (in reality, that simply means that they kill each other, as they are gangsters), on the other hand they also wanted to reveal the past of Nucky. This is done by flashbacks in which we see a side of the television figure we never expected. Boardwalk Empire still looks fantastic after five seasons,but it is clear that that the creators have been commissioned to do the job as quickly as possible. This decision results in too easy plots. The performances are still of a very high level and the storylines are exciting enough. Anyway, at the time that HBO is putting one of its creations in the crypt, it launches its newest darling, because on this dvd-release you also find two full episodes of The Knick by Steven Soderbergh.
Didier BECU
24/03/2015
---
Met het vijfde seizoen komt er meteen ook een einde aan één van 's werelds beste series ooit. Boardwalk Empire zal wellicht de geschiedenis ingaan als de ultieme gangsterserie (nou ja, als je The Sopranos niet meerekent) dat door Martin Scorsese werd geproduceerd en op verschillende vlakken deed denken aan Coppola's The Godfather-trilogie. Ten minste zo zou het moeten zijn, want ondanks de vele prijzen en de goede recensenten van Jan en alleman, bleek het publiek na ieder seizoen te slinken. Het was dan ook niet geheel onverwacht dat HBO het einde aankondigde. De trouwe fans hadden recht op een waardig slot en dus werd aan de makers de bijna onmogelijke opdracht gegeven om het verhaal van maffiabaas Nucky Thompson (Steve Buscemi) in 8 afleveringen af te ronden, in plaats van de gebruikelijke 13. Allesbehalve leuk voor een toegewijde fan (en dat zijn we), maar soms moet je het leven nemen zoals het is, net zoals Nucky dat doet.
Het vijfde seizoen speelt zich al lang niet meer af tijdens de gloriedagen van de gangster. De Drooglegging, waardoor louche types stinkend rijk werden door het verkopen van illegale drank, is al lang voorbij. De serie start in 1931, de jaren waarin Amerika de gevolgen van de beurscrash in New York nog niet heeft verwerkt. Het zijn de dagen van de Grote Depressie, en de gangsterbazen zien hoe hun imperium langzaam instort. De malafide Nucky snapt dat de drankmarkt weldra weer door de grote producenten zal worden geregeerd. Het nieuwe seizoen vangt dan ook aan met een glunderende Thompson, met aan zijn zij zijn nieuwbakken liefje Sally Wheet (Patricia Arquette). Hij is in Cuba om een deal met Bacardi te sluiten. Lang duurt dat niet, want door een mislukte bomaanslag moet Thompson terug naar New York. Het wordt tijd om de zaken in Atlantic City in orde te brengen en vooral zijn artsrivaal Al Capone (Stephen Graham) en diens hulpje George Muller, in een eerder leven nog de plichtstrouwe FBI-agent Nelson Van Alden, (Michael Shannon) te stoppen. In het slotseizoen krijgen we een antwoord op de vraag wat er met Nuckys broer Eli (Shea Whigham) en Albert "Chalky" White (Michael Kenneth Williams) zal gebeuren. En natuurlijk is er ook nog zijn echtgenote Margaret Thompson (Kelly Macdonald), die in de vorige seizoenen bijna volledig naar de achtergrond werd doorverwezen.
De makers hebben duidelijk op twee fronten gespeeld. Enerzijds wilde men het Boardwalk Empire-wereldje volledig afsluiten (in realiteit betekent dat gewoon dat ze elkaar doodschieten, het zijn nu eenmaal gangsters) en anderzijds wilde men ook nog het verleden van Nucky onthullen. Dit laatste gebeurt door allerlei flashbacks waardoor we een kantje te zien krijgen van de televisiefiguur die we niet hadden verwacht. Hoe fantastisch Boardwalk Empire na vijf seizoenen ook nog oogt, toch zie je dat de makers de opdracht hebben gekregen om de klus zo snel mogelijk te klaren. Deze beslissing heeft zeker zijn invloed op plots die net iets te gemakkelijk uit de lucht zijn gegrepen, maar vooral besef je dat Boardwalk Empire recht had op een beter einde. De vertolkingen zijn nog altijd van een heel hoog niveau en de verhaallijnen ontzettend spannend. Maar goed, op het moment dat HBO het ene kind in de grafkelder plaatst, lanceert het zijn nieuwe lieveling, want op deze uitgave die zowel op dvd als Blu-ray beschikbaar is, vind je tevens twee volledige afleveringen van The Knick van Steven Soderbergh.
Didier BECU
24/03/2015
---
---