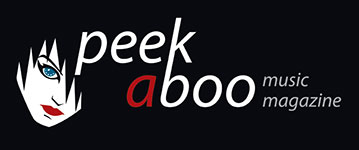 like this tv series review
---
BRAQUO - SEASON 1
Movie
•
TV series
Crime
•
Thriller
•
TV Series
[80/100]

Just Bridge
17/11/2014, William LIÉNARD
---
When a former police officer decides to write the screenplay for a TV series, it is normal that the end product is scrutinized with more than ordinary attention. The police series Braquo passes the test with flying colours and in France it has been compared to prestigious series such as The Wire. Critics claim it to be the best series ever made in France for television. That is obviously a great honour for creator/director Olivier Marchal who has written all the episodes of the first season with minimal input of two fellow screenwriters. But it is justified honour because Braquo is original and exciting and it has little or no scenes that distract the attention of the main theme. Furthermore, the Directors Olivier Marchal and Frédéric Schoendoerffer can count on the cooperation of a cast of experienced actors (and one actress) and they at least suggest that the narrative material is copied from reality.
The foursome Eddy Caplan, Théo Vachewski, Walter Morlighem and Roxane Delgado forms a team. They work for SDPJ ( Sous - Direction de la Police Judiciaire ), a division of the judicial police dealing with serious crime in the Hauts-de-Seine region (Paris and suburbs). Actually they are five, but their colleague Max has committed suicide after an incident with a North African teenager suspected of rape and murder of a pregnant woman in Nanterre. During the interrogation Max briefly lost his composure and in the following scuffle the young North African lost one eye. Later it turned out that he was also threatened with a metal bar and that his anus was wounded. Max denied the facts and his colleagues testified in his favour, but upstairs someone refused to dismiss the complaint and left Max but one solution: a bullet through his own head.
Meanwhile, the male members of the Caplan team (Eddy Caplan is the oldest and highest in rank) are also gone too far. In order to save the honour of their colleague, they have kidnapped the young North African from his cell and try to force him to withdraw his incriminating statement against Max, but Théo Vachewski, slightly under the influence of cocaine, kills the boy with his gun. Roland Vogel, inspector of the police force which controls the police, believes initially in the liberation by allies, but as the corpse of the North African (or what remains of it) is found in a burned-out van, he changes his view after an unfortunate confrontation with the Caplan team, widely respected for its efficient and hard work within the French judicial police, but also notorious for its unconventional methods, similar to those of real criminals. Roland Vogel decides to expose the illegal methods of the Caplan team, to bring it to court and have its members locked up.
Writer/director Olivier Marchal has written a fascinating collection of stories for the first season of Braquo. That it was compared to The Wire is not surprising, because Marchal wrote it entirely according to American concept: one dominant storyline, tough and fearless policemen, little dialogue and lots of action. And the director is trying even to do better than The Wire, because its main characters are cooler and more violent, they rarely laugh, they smoke as Turks (as a reference to the noir films of the 50s) and Roxane Delgado is not the ultimate femme fatale, but the tough girl of the pack. Tough men and women and a production design which is similarly striking: the office of the Caplan team looks like a gray hangar where furniture is put down; its most important part is a bar with liquor, which is used lavishly. The characters live in a totally different environment : Eddy Caplan on a giant riverboat, Théo Vachewski in a high-tech flat, Roxane in the luxurious villa of her older friend and Walter Morlighem in a delightful and typically French house in a quiet street in Nanterre. Sometimes it seems a bit forced and in terms of progress things evolve from bad to worse while the Caplan team apparently makes the wrong choices. It weighs on the viewer, but it is exciting too and the bizarre scenario choices will certainly keep you in tension from start to finish (episode 8 ends with a cliffhanger that arrives like a sledgehammer ).
William LIÉNARD
17/11/2014
---
Als een voormalig politieman besluit om het scenario voor een tv–serie te schrijven, dan is het normaal dat het eindproduct met meer dan normale aandacht onder de loep wordt genomen. Maar die test doorstaat deze Franse politieserie met glans en bij onze zuiderburen wordt Braquo niet zonder reden in één adem genoemd met een prestigieuze serie zoals The Wire, waarvan wordt beweerd dat ze tot het beste behoort wat ooit in dit genre voor televisie is gemaakt. Dat is uiteraard een grote eer voor bedenker/regisseur Olivier Marchal die alle afleveringen van dit eerste seizoen zelf heeft geschreven met de minimale inbreng van twee collega-scenaristen, doch die eer is terecht, want Braquo is origineel en spannend en bevat nauwelijks of geen scènes die de actie ophouden of die de aandacht afleiden van het hoofdthema. Bovendien kunnen de regisseursOlivier Marchal en Frédéric Schoendoerffer rekenen op de medewerking van een cast van geroutineerde acteurs (en één actrice) die in alle opzichten de illusie wekt dat minstens een deel van de verhaalstof uit de werkelijkheid is gekopieerd.

Het viertal Eddy Caplan, Théo Vachewski, Walter Morlighem en Roxane Delgado vormt samen een team. Ze werken voor de SDPJ (Sous-Direction de la Police Judiciaire), een afdeling van de gerechtelijke politie die zich bezighoudt met zware criminaliteit in het departement Hauts-de-Seine (Parijs en ruime omgeving). Eigenlijk zijn ze met z'n vijven, maar hun collega Max, die over een tijdje met pensioen zou gaan, pleegt halfweg aflevering 1 zelfmoord na een uit de hand gelopen incident met een Noord-Afrikaanse tiener dat ervan verdacht wordt betrokken te zijn bij de verkrachting van én de moord op een hoogzwangere vrouw in Nanterre. Tijdens de ondervraging is Max heel even z'n koelbloedigheid kwijt geraakt en dat kost de jonge Noord-Afrikaan een oog. Later blijkt dat hij ook bedreigd is met een metalen staaf en dat in z'n anus kwetsuren zijn geconstateerd. Max ontkent dat hij de jongen heeft gepenetreerd met de staaf en z'n collega's getuigen dat hij niet dát soort man is, maar de verdenking weegt zwaar en als blijkt dat men van hogerhand niet zinnens is om de klacht te seponeren, ziet Max maar een oplossing: een kogel door z'n eigen kop.
Ondertussen zijn de mannelijke leden van het zgn. Caplan-team (Eddy Caplan is als oudste de hoogste in rang) ook te ver gegaan. Om de eer van hun collega Max te redden hebben ze de jonge Noord-Afrikaan uit z'n cel ontvoerd met de bedoeling hem onder druk te zetten opdat hij z'n bezwarende verklaring (over fysieke penetratie in dit geval) zou intrekken en bij die actie heeft Théo Vachewski (lichtjes onder invloed van cocaïne) de knaap doodgeschoten. Roland Vogel, inspecteur bij de politiedienst die de politie controleert, gelooft aanvankelijk in een bevrijding door medestanders, maar als het lijk van de Noord-Afrikaan (of wat ervan overblijft) wordt teruggevonden in een uitgebrande bestelwagen, verschijnen de politiemannen van het Caplan-team op zijn radar, want dat ze zeer efficiënte zijn en van aanpakken weten is algemeen bekend bij de Franse gerechtelijke politie, maar dat ze daarvoor vaak methodes gebruiken die vergelijkbaar zijn met die van echte criminelen is al vaker geopperd en Roland Vogel heeft als zeer speciale opdracht om het Caplan-team te betrappen om het vervolgens op te doeken, de leden voor de rechter te brengen en zo mogelijk achter de tralies te laten verdwijnen.
Scenarist/regisseur Olivier Marchal heeft voor dit eerste seizoen van Braquo een boeiende verzameling verhalen uit z'n pen laten vloeien over een politieteam dat het niet zo nauw neemt met de regeltjes, maar dat zelf het slachtoffer wordt van de niet propere aanpak door een figuur uit het politiemilieu met heel veel macht en invloed. Dat Braquo in één adem genoemd wordt met The Wire hoeft niet te verbazen, want Olivier Marchal heeft z'n serie helemaal volgens Amerikaans concept geschreven en geregisseerd: één dominerende verhaallijn, stoere en onverschrokken politiemannen, weinig dialogen en heel veel actie. En de regisseur probeert het zelfs beter te doen dan The Wire, want z'n hoofdpersonages zijn nog koeler en gewelddadiger, ze lachen zelden, eigenlijk nooit, ze bekijken elkaar altijd met een veelbetekenende en donkere blik, ze roken als Turken (waarmee Marchal refereert aan de noirfilms uit de jaren 50) en Roxane Delgado die voor het vrouwelijk schoon moet zorgen, komt daar nauwelijks aan toe, want ze loopt in weinig tot de verbeelding sprekende kleren, gebruikt geen make-up en is al sinds lang niet meer naar de kapper geweest. Stoere mannen en vrouwen met andere woorden. Misschien een beetje té stoer en het production design is op dezelfde manier opvallend: het kantoor van het Caplan-team lijkt eerder op een grauwe hangar waarin meubels zijn neergezet, met als belangrijkste onderdeel een bar met sterke drank, waarvan rijkelijk gebruik wordt gemaakt. De personages zelf wonen in een heel andere omgeving: Eddy Caplan op een gigantische rivierboot, Théo Vachewski in een hightechflat, Roxane in de luxueuze villa van haar oudere vriend en Walter Morlighem in een riant en typisch Frans huis in een rustige straat in Nanterre. Soms lijkt het allemaal een beetje geforceerd. Dat het qua voortgang alleen maar van slecht naar nog veel erger evolueert en het Caplan-team schijnbaar alleen in staat is om de foute keuzes te maken, het gaat een beetje op de kijker wegen, maar spannend is het allemaal wel en het soms wat bizarre scenario van Braquo houdt u beslist op het puntje van uw stoel tot in de laatste seconde van aflevering 8 die trouwens eindigt met een cliffhanger die aankomt als een mokerslag.
Braquo seizoen 1 van de Franse regisseur Olivier Marchal verdient zonder twijfel een plaatsje tussen de grote politieseries die ons uit Amerika en Scandinavië bereiken (The Wire, The Killing, Wallander), want het is een uitstekend gemaakte productie met een wat bizarre, maar geloofwaardige plot, met uitstekende, zij het wat ingehouden acteerprestaties, veel actie en heel veel spanning. Liefhebbers van dit genre tv-series zullen de capriolen van Caplan, Vachewski, Morlighem en Delgado beslist kunnen appreciëren. Gezien de verrassende cliffhanger op het einde van aflevering 8 mag u zich aan een vervolg verwachten.

Braquo – Seizoen/Season 1
Misdaad/Crime
Philippe Haïm & Eric Valett
Frankrijk/France 2009
416 min. – 1.78:1 PAL – Frans/French DD 5.1
Ondertitels/Subtitles: Nederlands/Dutch
Extra: -
Score: 8
William LIÉNARD
17/11/2014
---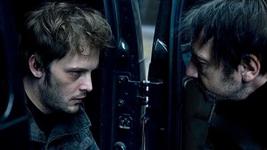 ---