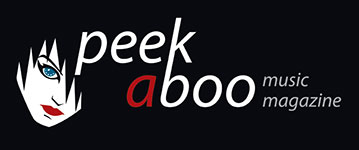 like this tv series review
---
BRAQUO - SEASON 3
Movie
•
TV series
Thriller
[85/100]

Just Bridge
27/01/2015, William LIÉNARD
---
After dangerous North Africans in series 1, and shrewd Flemings in series two, The Parisian Caplan team is confronted with a new and possibly much more dangerous foe: the Russian mafia. What Caplan does not know is that he and his colleagues are put on the track of the Russians by a young French woman who wants to take revenge on him for the death of her father, a police officer of another research team, who has killed after a conflict with his team. That Caplan is not directly responsible for the death of her father is not important, for Oriane Vibert he is at least morally responsible. Meanwhile Eddy Caplan and his bald sidekick Walter Morlighem clean up a transport of young Russian prostitutes, but during the confrontation shots are heard with more than a handful of innocent victims as a result. Their boss Michelle Bernardi puts the Georgian policeman Andreas Megrelishvili in the team because he is specialized in everything related to the Russian mafia, and he tells Caplan and Morlighem that their action has compromised a much larger action against the Russians.
Meanwhile the Parisian police has information about the arrival of a new Russian clan, specialized in drugs and prostitution. That poses a threat to the position of the Russian burglars and thieves who are already operating in France. The gang must be arrested before it​​ settles in Paris, but that is complicated because the head of the new mafia gang resides permanently in Moscow and regulates his affairs through live conferences on the Internet while his two sons represent him in Paris. The clan members arrive in the Parisian capital when the head of the French-Russian clan is deceased and immediately they dispute the leadership of his adopted son Levani Jordania. The resulting internal conflict weakens the position of both parties and allows Caplan and Morlighem in collaboration with Andres Megrelishvili to put pressure on individual members in exchange for protection.
Roxane Delgado, the only female member of the Caplan team, has lost her lover and colleague Théo Vachewski at the end of series 2, and she is in deep mourning. For former police inspector Roland Vogel, the man who has claimed the attack on Vachewski, this is only the beginning of a fatal confrontation with Caplan and his colleagues and his first step to exterminate the whole team. Roxane is looking for revenge and in order to lure Vogel into a trap, she befriends his blind sister. But Vogel has become a criminal pur sang by now and he manages to always stay one step ahead of the police woman.
What creator Olivier Marchal and his team of screenwriters have to offer in this new eight episodes is much stronger than in the previous series 1 & 2. Note that the ambitions are high and that it becomes clear in the course of the last episode that not all storylines will end neatly (just like in series two) and that part of the material is left for a fourth series. Finally, series 3 is concluded not with one, but with 2 exciting cliff hangers, a rare phenomenon at the end of a TV series!
Directors Manuel Boursinhac and Frédéric Jardin maintain a high pace and choose a colour palette that is very close to that of a film noir. The camera zooms slowly to emphasize the claustrophobic atmosphere in some scenes and combined with excellent performances the result is exciting and convincing.
Braquo - Season 3
Manuel Boursinhac, Frédéric Jardin
TV-serie/ TV series - Thriller
France, 2014
400 min. – 1.78:1 PAL – Frans/French DD 2.0
Ondertitels/Subtitles: Nederlands/Dutch
Extra: -
William LIÉNARD
27/01/2015
---
Na gevaarlijke Noord-Afrikanen in serie 1 en gewiekste Vlamingen in serie 2, wordt het Parijse team van Eddy Caplan met een nieuwe en zo mogelijk nog veel gevaarlijkere vijand geconfronteerd: de Russische maffia. Wat Caplan niet weet is dat hij en z'n team op het spoor van de Russen worden gezet door een jonge Française die zich op hem wil wreken voor de dood van haar vader, een politieman uit een ander onderzoeksteam die om het leven is gekomen na een conflict met zijn team. Dat Caplan niet rechtstreeks verantwoordelijk is voor de dood van haar vader, dat laat Oriane Vibert koud, voor haar is hij minstens moreel verantwoordelijk. Ondertussen ruimen Eddy Caplan en z'n immer kale sidekick Walter Morlighem een transport op van jonge Russische prostituees, maar daarbij vallen schoten en meer dan een handvol onschuldige slachtoffers. Op last van hun baas Michelle Bernardi moeten ze de Georgische politieman Andreas Megrelishvili in hun team opnemen, want hij is gespecialiseerd in alles wat met de Russische maffia van doen heeft en hij maakt Caplan en Morlighem meteen duidelijk dat ze met hun actie een veel groter opgezette campagne tegen de Russen in gevaar hebben gebracht.
Uit informatie uit het milieu heeft de Parijse politie nl. begrepen dat een nieuwe Russische clan in Frankrijk wil neerstrijken, die zich niet uitsluitend met inbraken bezighoudt, maar met drugs en prostitutie. Dat vormt een bedreiging voor de positie van de Russen die nu al in Frankrijk aan de slag zijn als professionele inbrekers en dieven, en bijgevolg is er met de Franse politie een afspraak gemaakt om het nieuwe netwerk op te rollen vooraleer het zich kan vestigen. Dat blijkt niet zo eenvoudig te zijn, want het hoofd van die nieuwe maffiabende verblijft permanent in Moskou en regelt z'n zaakjes via live-conferenties op internet terwijl z'n beide zoons hem in Parijs vertegenwoordigen. Zij strijken in de Parijse hoofdstad neer op het moment dat het hoofd van de Frans-Russische clan is overleden en men het leiderschap betwist van diens aangenomen zoon Levani Jordania. Het intern conflict dat daaruit resulteert verzwakt uiteraard de positie van alle betrokken partijen en daarvan maken Caplan en Morlighem in samenwerking met Andres Megrelishvili handig gebruik om individuele leden onder druk te zetten in ruil voor protectie.
Roxane Delgado, het enige vrouwelijke lid van het Caplan-team is ondertussen met heel andere dingen bezig. Op het einde van seizoen 2 is haar collega en minnaar Théo Vachewski door een autobom uitgeschakeld en zij is in diepe rouw. De man die de aanslag heeft opgeëist, Roland Vogel, de voormalige politie-inspecteur die na een fatale confrontatie met Caplan uit z'n ambt is gezet, ziet het als een eerste stap in zijn poging om het hele team uit te roeien en Roxane heeft zich voorgenomen om Vogel persoonlijk over te kling te jagen. Om hem in de val te lokken legt ze het aan met z'n blinde zusje, maar Vogel is ondertussen een crimineel pur sang geworden en hij slaagt erin om Roxane altijd een stapje voor te blijven. Het wordt een bikkelharde confrontatie tussen beiden.
Als we Braquo 1 & 2 (209-2011) in eerdere recensies beschreven als behorende tot de beste crimiseries die ooit in Frankrijk zijn gemaakt, dan voegen we daar met veel plezier Serie 3 aan toe, want wat bedenker Olivier Marchal en z'n scenaristenteam in deze nieuwe acht afleveringen uit hun mouw schudden is zo mogelijk nog een stuk sterker. Let wel, de ambities liggen hoog en in de loop van de voorlaatste aflevering wordt het dan ook duidelijk dat – net zoals in serie 2 - niet alle verhaallijnen netjes zullen worden afgerond. Er blijft m.a.w. stof over voor een vervolgserie, en met niet één maar twee fameuze cliffhangers zorgen de makers voor een finale zoals die zelden aan het slot van een tv-serie te zien was!
Eddy Caplan (Jean-Hugues Anglade) blijft ook in Serie 3 het hoofdpersonage en de spil van de spannende ontwikkelingen, maar hij moet dit keer veel ruimte laten voor Roxane Delgado (Karol Rocher) die zo waar een eigen verhaallijn krijgt als de wraakengel van Théo Vachewski, die we alleen in een grote flashback (afl. 6) te zien krijgen, want topmodel en populaire filmacteur Nicolas Duvauchelle kon zich dit seizoen niet gedurende de hele draaiperiode vrijmaken wegens een té drukke agenda. De vrijgekomen ruimte wordt handig ingevuld door Geoffroy Thiebaut, die er als de sadistische Roland Vogel niet voor terugschrikt om voor z'n wraakengel Roxane Delgado een zeer macaber eind te bedenken. Joseph Malerba wordt als Walter Morlighem in deze serie min of meer naar de achtergrond gedrongen en komt nog alleen in actie als hulpje van z'n chef, terwijl de jonge en zeer goed uitziende Lizzie Brocheré een niet onaardige rol in de schoot geworpen krijgt als de wraakengel van Caplan.
De regisseurs Manuel Boursinhac en Frédéric Jardin houden opnieuw een hoog tempo aan en kiezen voor een kleurenpalet dat zoals in het verleden heel dicht aanleunt bij dat van een film noir. Traag in- en uitzoomende camera's moeten de claustrofobische sfeer in sommige scènes benadrukken en opnieuw is er gekozen voor perfect aandachttrekkende kikker- en vogelperspectieven om de afleveringen vorm te geven. Gecombineerd met uitstekende acteerprestaties levert dat opnieuw een hoge score op.
William LIÉNARD
27/01/2015
---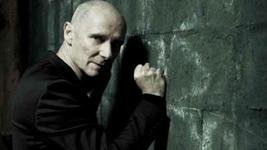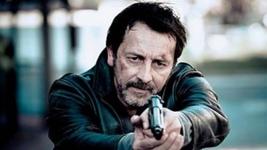 ---