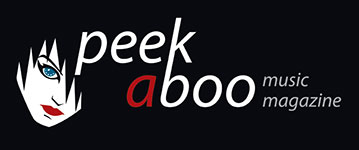 like this tv series review
---
CONTINUUM SEASON 2
Movie
•
TV series
Science Fiction
•
TV Series
Universal Pictures
05/02/2015, Didier BECU
---
If you are not a TV addict, then Continuum is probably the best science fiction series you have not seen yet. The fact that Universal only released it on DVD in the Benelux, says a lot about its popularity, but as we know, sometimes the public is wrong. Across the big ocean this Canadian series scored better though, as after a successful first season, a second one is made and it even has thirteen instead of ten episodes.
The basic concept sounds suspiciously like the one of The Terminator, because in Continuum it is all about time travelling and changing history. The story begins in 2077, and as it often happens in science fiction series, the future is not exactly a fun place to be. There is no freedom, giant companies have the power and the police knows everything about everyone. OK, this sounds more like today and less than a futuristic vision, but creator Simon Barry added lots of technological gadgets like the possibility of time travel. A group of rebels, named the Liber8, who are under the command of Edouard Kagame (Tony Amendola), want to return to the year 2012. They don't know that they carry agent Kiera (Rachel Nichols) along. She has a very special suit that is equipped with many technical features. It is bullet proof, it has an energy shield and it can make her invisible. Keira has to disable the Liber8, but she also wants to go back to her own age as she has a little son there. The man who can help her is Alec Sadler (Erik Knudsen). The implants in Keira seems to be his invention, but that (of course) he still has to design. Well, we said it already, the story of The Terminator is never far away. At the end of the first season Kagame sacrificed himself, and now Kiera begins to understand why the rebels want to return to the past.
Maybe Continuum is not as strong as Battlestar Galactica, but it is nonetheless one of the best science fiction series that we have seen in recent years, and that is mainly due to the clever scenarios that always have a cliffhanger that leaves us wondering, and as a result, we start the next episode without any hesitation. The second season of Continuum is available now on Universal.
Didier BECU
05/02/2015
---
Als je geen televisieverslaafde bent, dan is Continuum waarschijnlijk de beste sciencefictionreeks die je nog niet hebt gezien. Het feit dat Universal deze release in de Benelux alleen maar op dvd uitbrengt zegt genoeg over de populariteit ervan, maar zoals we weten durft de grote massa zich ook wel eens te vergissen. Over de grote plas ging het heel wat beter met deze Canadese reeks. Na een succesvol eerste seizoen is een tweede gemaakt dat zelfs dertien ipv tien afleveringen telt.
Toegegeven, het basisconcept klinkt verdacht veel op dat van The Terminator, want ook in Continuum draait alles om tijdreizen en een poging om de geschiedenis te verdraaien. Het verhaal begint in 2077 en zoals vaak in sciencefictionreeksen is de toekomst niet bepaald een pretje. Van vrijheid is er geen sprake, het zijn gigantische bedrijven die de macht hebben en de politie weet van iedereen alles. Juist, zeer futuristisch klinkt dit allemaal niet, maar bedenker Simon Barry zorgde voor heel wat technologische snufjes en maakte het bijv. mogelijk dat de mensen in de tijd kunnen reizen. Een groep rebellen, de Liber8, die onder de leiding staan van Edouard Kagame (Tony Amendola), heeft er schoon genoeg van en keert terug naar het jaar 2012. Zonder dat ze het willen hebben ze wel de agente Kiera (Rachel Nichols) tijdens hun trip meegenomen. Die beschikt over een heel speciaal pak dat voorzien is van heel wat technische snufjes: het is kogelvrij, beschikt over een energieschild en ze kan er zich zelfs onzichtbaar mee maken. Keira heeft de opdracht om de Liber8 uit te schakelen, toch wil zij ook naar haar eigen tijdperk terug omdat ze daar een zoontje heeft rondlopen. De man die haar daarbij kan helpen is Alec Sadler (Erik Knudsen). De implantaten die bij Keira zijn ingebouwd blijken later trouwens zijn eigen uitvindingen te zijn die hij uiteraard nog moet ontwerpen. Tja, we zegden het al: het verhaal van The Terminator is nooit veraf. Op het einde van het eerste seizoen offerde Kagame zichzelf op, en Kiera begint stilletjes aan te begrijpen waarom de rebellen terug willen naar vroeger.
Misschien bezit Continuum net niet de aantrekkingskracht van pakweg Battlestar Galactica, toch is het één van de betere sciencefictionreeksen die we de laatste jaren hebben gezien en dat komt vooral door de pientere scenario's die steeds met een cliffhanger eindigen, waardoor je zonder aarzelen naar de volgende aflevering doorklikt. Het blijft wel jammer dat we het in de Benelux moeten stellen met alleen een dvd-release, maar fans kennen natuurlijk de weg naar de importmarkt.
Het tweede seizoen van Continuum is vanaf nu verkrijgbaar op Universal.
Didier BECU
05/02/2015
---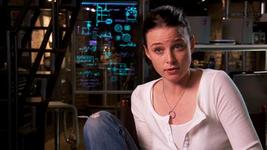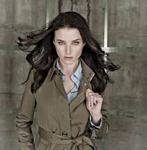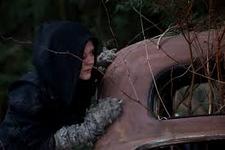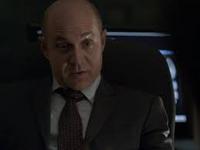 ---