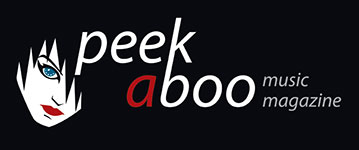 like this tv series review
---
DICTE SEASON 2
Movie
•
TV series
Crime
•
TV Series
Lumičre
10/12/2014, Didier BECU
---
A good reviewer should actually be the equivalent of a good father, or simply said:someone who treats all his children in the same way. Unfortunately, crime series of Lumière always lie on top of the review stack, an advantage that they owe to themselves: for years the Belgian label brought the best of this genre. Even the lesser gods of Lumière are recommendable and Dicte is a very good example. This Danish series has been an incredible success in Denmark and even if it is by no means comparable to Borgen or The Bridge, you watch the five stories (over ten episodes, each around 45 minutes) without boredom. Bookworms know Dicte as the main character of the crime novels that are written by Elsebeth Egholm, the author from Those Who Kill.
This is the second season of Benedicte (Dicte to her friends) Svendsen (Iben Hjejle). In the first part we saw how the journalist was looking for her son who she had to give up for adoption on command of her ​​parents (Jehovah's witnesses). This incident made ​​Benedicte a hard woman who always wants to find the truth. Putting her own life in danger or making enemies is for not an important issue for the journalist. When she arrives in Aarhus, Detective John Wagner (Lars Brygmann, who you might know of Borgen) is not excited at all about the fact that the journalist sticks her nose in police matters. But you know how it goes in the film world. So yes, thanks to Dictes insights the two form an almost inseparable duo.
Dicte is lighter than most other series, that's for sure. We dare not say it with a loud voice, but by the fact that a lot of attention is paid to the private life of the journalist, Dicte is almost a crime series for women. On paper it looks somewhat terrible, but thanks to the exciting scenarios and the decent performances, Dicte belongs to the group of detectives every crime fan needs to follow.
The second season of Dicte is now available on DVD through Lumière.
Didier BECU
10/12/2014
---
Een goede recensent zou eigenlijk het equivalent van een goede vader moeten zijn, iemand die al z'n kinderen gelijk behandelt. Helaas voor de concurrentie liggen de misdaadreeksen van Lumière bij ons steeds bovenaan de stapel, een voordeel dat ze aan zichzelf te danken hebben: jarenlang bracht het Belgische label het beste uit van wat er in dat genre is te vinden en zoiets loont natuurlijk. Zelfs de mindere goden blijven bij Lumière nog altijd aanraders. Dicte is daar een zeer mooi voorbeeld van. Deze Deense serie die in eigen land ongelooflijk veel succes oogstte (één op de vier Denen zou er naar kijken) is geenszins te vergelijken met kanonnen als Borgen of The Bridge, ofschoon je de vijf verhalen (verdeeld over tien afleveringen van elk zo'n 45 minuten) zonder de minste verveling in één ruk uitkijkt. De boekenwurmen onder ons zullen misschien Dicte kennen als het hoofdpersonage uit de misdaadromans van Elsebeth Egholm, ook bekend van Those Who Kill.
Benedicte (Dicte voor de vrienden) Svendsen (Iben Hjejle) is ondertussen aan haar tweede televisieseizoen bezig. In het eerste luik zagen we vooral hoe de journaliste op zoek ging naar haar zoon die ze door haar ouders (Jehova-getuigen) moest afstaan. Het voorval heeft van Benedicte een harde vrouw gemaakt die steeds de waarheid wil achterhalen. Dat ze daarvoor haar eigen leven in gevaar moet brengen of dat ze daardoor de nodige vijanden maakt is voor de journaliste bijzaak. Als Dicte zich in Aarhus komt vestigen, is rechercheur John Wagner (Lars Brygmann, die je wellicht uit Borgen kent) helemaal niet opgetogen over het feit dat de journaliste haar neus in allerlei politiezaken steekt. Maar je weet wel hoe dat gaat in de filmwereld, en jawel dankzij Dictes inzichten vormen de twee een bijna onafscheidelijke duo.
Dicte is minder zwaar dan de meeste andere crimiseries, zoveel is zeker. We durven het bijna niet luidop te zeggen, maar door het feit dat er enorm veel aandacht wordt besteed aan de privéperikelen van de journaliste, zou je bijna kunnen stellen dat Dicte een misdaadserie is voor vrouwen. Op papier oogt zoiets vreselijks, maar dankzij de spannende scenario's en de degelijke vertolkingen behoort Dicte tot het groepje speurneuzen dat iedere detectivefan moet volgen.
Het tweede seizoen van Dicte is vanaf nu verkrijgbaar op dvd via Lumière.
Didier BECU
10/12/2014
---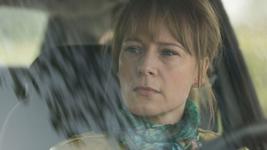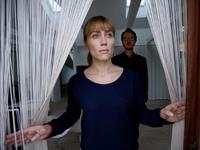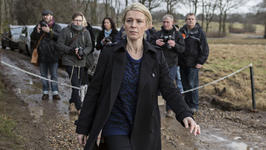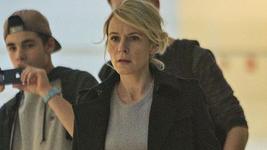 ---