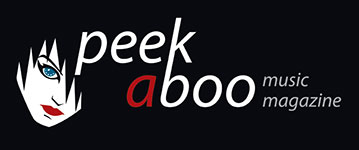 like this documentary review
---
Die Chroniken Des Adolf Hitler
Movie
•
Documentary
Documentary
[85/100]

Dutch FilmWorks
07/04/2014, Didier BECU
---
Years ago I visited a German work camp in Belgium. The tour was guided by a Jew who had survived the Holocaust. His last words during the visit always struck me: it is important that the youth sees the terror of yesterday so they'll never forget and especially that history would never repeat itself. Today more and more Holocaust-survivors have passed away and it's shocking to see that also today nationalists in all countries are having the power. Those new leaders are often compared to Hitler, but of course they think that's pure nonsense. They just want to lead their country in the right direction and repair the mistakes that are caused by left parties. Hundred years ago no one thought Hitler could be dangerous. No one had in mind that this weirdo would be the world's greatest devil. All by all Hitler used to be a real nobody who hasn't even finished school and was rejected by the Art academy from Vienna. Die Chroniken Des Adolf Hitler is a documentary in where you can see his biography. It's certainly not the first time that such a document is being made, but we can't be faced enough with these terrible facts.


We see nothing about Hitlers youth in here. That's not necessary as there are enough documentaries to be found who do this. When serving at the First World War, Hitler came back with a wounded eye, but also full of anger. He had tasted the smell of violence and became one of the key figures of the NSDAP. This party thought Germany was humiliated by their leaders at the end of the war. The party got money from industrials who feared the communist parties that got stronger every day. After a failed putsch, Hitler got behind bars in Landsberg and wrote Mein Kampf: a book no one read at the time, but later would become the Bible of the most radical political party ever. When President Von Hindenburg passed away in 1934, Hitler's last contender disappeared. The road was open to annex Austria and chase millions of innocents into death.


This documentary is, as expected, stuff everyone should see. The sole thing you can say is that the makers are overwhelming the viewers with tons of historical facts. As this story is not told in a chronological way, it might be difficult for some to understand it all as you better know something about history before you start on this.


The makers were of course not aware of it, but when you watch Die Chroniken Des Adolf Hitler you see lots of similarities from events that are happening today, especially in Crimea. A dictator who annex Sudetenland and promises the World that nothing will happen. Where did we hear that before? Let's hope we're wrong, but never forget that back in 1938 everyone thought Hitler could harm no one.


There's nothing from Die Chroniken Des Adolf Hitler that is new, but some people easy forget. This essential documentary is out on Dutch FilmWorks on both DVD and Blu-ray.
Didier BECU
07/04/2014
---
Jaren geleden bezocht ik het Fort van Breendonk: een Duits werkkamp dat in de buurt van Temse ligt. De rondgang werd verzorgd door een Jood die de Holocaust had overleefd. Zijn laatste woorden tijdens dat bezoek luidden dat het belangrijk is dat de jeugd van vandaag de schrikwekkende beelden ziet zodat de geschiedenis zich niet zou herhalen. Ondertussen raken de slachtoffers die deze tragedie hebben overleefd uitgestorven en duikt alweer nationalisme in allerlei landen op. De leiders worden door tegenstanders vaak met Hitler vergeleken, maar die vinden dat uit de lucht gegrepen. Naar eigen zeggen willen ze gewoon het ontspoorde land in rechte banen leiden, zeg maar de fouten van de linkse partijen rechtzetten. Bijna honderd jaar geleden dacht iedereen dat Adolf Hitler ook ongevaarlijk was. Hij zou binnen de kortste keren de grootste duivel uit de geschiedenis worden, een gewezen nietsnut die kon opklimmen tot de Führer van een land dat al zijn waardigheid had verloren door de nederlaag in de Eerste Wereldoorlog. Die Chroniken Des Adolf Hitler is een documentaire die zijn levensloop belicht. Het is zeker niet de eerste keer dat dit gebeurt, maar een mens kan niet genoeg met zijn neus op schrikwekkende feiten worden gedrukt.


Over Hitlers jeugd komen we maar weinig te weten. Dat hoeft ook niet, er zijn genoeg andere documentaires op de markt die dat wel doen. Wel wordt de kijker er nog eens op gewezen dat de Duitse leider een Oostenrijkse werkloze was die niet eens zijn middelbare school heeft beëindigd en door de Weense kunstacademie werd afgewezen. Het was de Eerste Wereldoorlog die Hitler een job gaf. Hij viel er niet eens op, een eenvoudige soldaat die met een gewond oog van het front terugkeerde. Wel had Hitler de smaak van geweld te pakken. Nadat Duitsland het Verdrag van Versailles had ondertekend, wist Hitler dat hij zijn medeburgers moest wijzen op het feit dat de leiders hun volk hadden vernederd. Na een mislukte staatsgreep belandde Hitler in Landsberg achter de tralies waar hij Mein Kampf schreef. Het was een boek die geen kat las, wel werd het een politiek pamflet dat een tiental jaren later de wereld zou veranderen. Duitsland kampte met een inflatie waardoor communistische partijen wel eens het roer in handen konden nemen. De Duitse grootindustriëlen waren daar zo bang van dat zij openlijk geld in de NSDAP pompten. Nadat rijkspresident Von Hindenburg in 1934 stierf, verdween Hitlers laatste tegenstander. De weg lag open om Oostenrijk in te lijven en miljoenen onschuldige mensen de dood in te jagen.


Deze documentaire is, zoals je wellicht zult vermoeden, zo goed als verplichte kost. Het is een deel uit de geschiedenis die geen mens mag vergeten. Een nadeel is wel dat de kijker wordt overdonderd met een massa geschiedkundige feiten. Omdat de makers niet altijd de chronologie daarvan respecteren is Die Chroniken Des Adolf Hitler niet meteen een gemakkelijke brok voor kijkers die niet veel afweten van de Tweede Wereldoorlog.


De makers konden het natuurlijk niet weten, maar wie deze lijvige documentaire deze dagen bekijkt, krijgt rillingen over de rug. We zijn een filmmagazine dus laten we ons niet in met politiek, toch kan niemand ontkennen dat er zich in de Krim gebeurtenissen afspelen die veel gelijkenissen met de jaren 30 vertonen.. Een dictator die Sudetenland inlijft en de wereld plechtig belooft dat er verder niets te vrezen valt. Het klinkt zo bekend in de oren, niet? Maar goed, we blijven hopen dat het allemaal niet zo'n vaart zal lopen. Maar toch, deze hoop had ook de wereldbevolking in 1938. Uiteindelijk werd hun redder de grootste massamoordenaar uit de wereldgeschiedenis, het enige "positieve" wat wij er vandaag aan over houden zijn interessante documentaires. Laat ons bidden dat de geschiedenis zich nooit meer zal herhalen....


Alles wat aan bod komt in Die Chroniken Des Adolf Hitler weet je. Alleen lijkt het er soms op dat sommige mensen dat wel eens durven vergeten. Het is daarom essentieel om af en toe zo'n documentaire te zien.
Didier BECU
07/04/2014
---