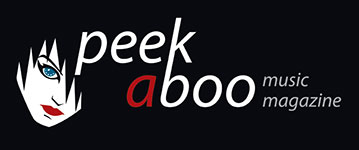 like this tv series review
---
ENDEAVOUR, THE MOVIE
Movie
•
TV series
Detective
•
TV Series
[65/100]

Dutch FilmWorks
15/08/2014, Didier BECU
---
We really love the genius from those film makers! In the last book from Colin Dexter Inspector Morse died of diabetes. As they filmed that one either, the final curtain was drawn over the famous detective from Oxford. But hey, there is something like a prequel, not? And so the producers created Endeavour in where we follow the younger years from Morse. We're already two seasons further and now a movie has been made that is now released by Dutch Film Works.
It's 1965, the year in where Morse started his first case. The young detective knows very well what he wants, but hasn't the charisma he'll have in his further career. However, he already has the skills and sees clues others don't. Little by little he becomes hated by his colleagues who see him as a rookie that knows everything better. Problem is that he does, especially when he starts investigating the disappearance of a teenage girl. All tracks lead to individuals who are beloved in the small village, people that are befriended with the cops.
Endeavour The Movie is a classic detective story that follows the rules from the old law, but that is the strength from it. The movie is also kind of slow, so it really takes some time before the mystery is solved. Totally different with the method that's been used by Americans these days. Great decors, decent acting and great entertainment. To be short, a tip if you like the genre!
Endeavour The Movie is now out on DVD on Dutch Film Works.
Didier BECU
15/08/2014
---
Wat zijn die filmmakers toch handige jongens, niet? In het laatste boek van Colin Dexter overleed Inspecteur Morse aan de gevolgen van diabetes. Omdat men ook deze roman heeft verfilmd viel daarmee ook meteen het doek over de speurneus van Oxford. Gelukkig bestaat er tegenwoordig zoiets als een prequel en dus grepen producenten terug naar zijn beginjaren. Zo werd Endeavour geboren waarin Evans de jonge Morse vertolkt. Ondertussen zijn we al twee seizoenen verder en is er een langspeelfilm uit die nu door Dutch Film Works is uitgebracht.
We gaan terug naar 1965, het jaar waarin de detective met zijn eerste zaak bezig was. Morse weet wel wat hij wil, maar is helemaal nog niet de vastberaden detective die hij later zal worden. Wel beschikt hij reeds over de gave om mysteries te ontrafelen en verbanden te zien waar andere collega's overheen kijken. De jonge Morse wordt door het politiekorps dan ook als een betweter beschouwd die ze liever zien gaan dan komen, zeker wanneer hij het onderzoek leidt naar een verdwenen schoolmeisje. Morse komt meteen in een lastig parket te zitten want alle sporen leiden naar individuen die in het dorpje graag geziene gasten zijn, ook door de chef van Morse.
Endeavour The Movie is een uiterst klassieke detectivefilm die de oude regeltjes van de wet volgt, maar dat is wel meteen de sterkte ervan. Toegegeven, het is allemaal wat vergezocht, maar het blijft een absolute aanrader voor fans die verknocht zijn aan detectiveverhalen die zijn gekenmerkt door een trage opbouw. Dit maar om te zeggen dat de moorden niet in een flits worden opgelost zoals bij de Amerikaanse collega's. Degelijke acteerprestaties, knappe decors en onderhoudend entertainment. Kortom, tip voor de liefhebbers!
Endeavour The Movie is nu uit op dvd via Dutch Film Works.
Didier BECU
15/08/2014
---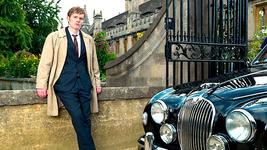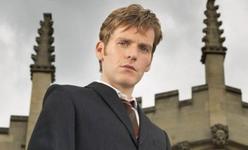 ---