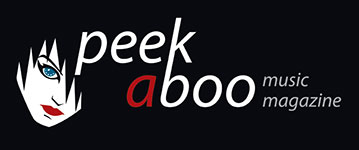 like this concert review
---
ESN X - Electric Summer Night 2013 - 28 september 2013
Concert
EBM
•
Industrial
[95/100]

30/09/2013, Peter DOLPHEN
---
It was with great expectations that I headed for Tournai to join in Electric Summer Night 2013. The ESN was celebrating their 10th anniversary with a line-up which could compete with a lot of EBM-fests around the globe. 10th anniversary and maybe also the last edition, as the driving forces are not sure if next year the festival will take place. A pity, because the festival has very high potential.
The story starts in 2004, when 3 promoters and party-organizers Walter, Darkalan and Der Gregolini Master put their heads together and organize the first edition of the ESN-festival. SUMMER night, as it takes place in august and headlines Pangea (side-project of the famous IC 434).
They take their time and grow slowly, moving towards a full-scale EBM-festival like it was this weekend. On the road, bands like Unter Null, Glis, Void Kampf, Dolls of Pain, Stin Scatzor, Parade Ground, Deadcell, K-Bereit and many others passed the grid. Always mingling headliners within smaller, more local bands which truly deserved a place on stage.
No different on this tenth edition.
My first impression was one of extreme kindness. As I was preparing my visit to this festival, I had a few mailings between myself and the organization and their gratitude was unlimited. Without asking, they suggested getting me in contact with the bands, which resulted in an interview with all bands. Thank you Walter for this. The team truly gives 200% to make the festival a success it deserves.
First band on was Grandchaos. Just before the gig I had a chat with Tcheleskov, a really nice and friendly guy who turned out to be a monster on stage. Although opening is never easy, it seemed like lots of people came early to see Grandchaos and first dance moves on the floor were detected. With opening track Pulse, he casted a spell on the crowd, awakening again just over a half hour later during Memories.
Setlist Grandchaos:
Intro
Pulse
Second Life
Memory
Fire
Tempest
Memories
Outro
Stage turn went swiftly: maximum a half hour later, the second band entered stage...
Brain Sektor promised to kick ass and they did. It was their very first gig ever as a project, although Richard G and J3 have already quite some experience with their other projects, being Combat Voice and à:GRUMH. Frontman Richard G gave the full 200% and was bursting from energy. Not bad for someone who celebrated his 53th birthday! What an attitude: he fills stage without problems and knowing that they will also play at the BIM Festival later this year, it seems like the rocket is launched. Let us hope they can finish their first album before BIM, it might become a bestseller!
I met Jäger 90 earlier in the evening. Really friendly guys! As I asked for their set list, their answer was simple: we don't have one: we play at random what we want to play. At first I had some doubts: I could not believe that professional bands travel over 1000 km for a 1-hour gig and then 'just play what we feel like at the moment', but indeed: between tracks, they just listened to the audience and loaded the tracks on the spot. But no fear: they had the audience in a fierce grip, not letting loose! Muskeln, Ein neuer Tanz, Achtung ein Jäger,... All stomping tracks which made the pogo pit expand. Very special was the first bistrack: an instrumental track with a frisky side (some kind of Christmas-synth, Thoralf?). We can consider Jäger 90 as the first headliner, looking at the crowd which was enormously unleashed.
Second headliner was Pankow. This band (dating from the early EBM dates as they started in 1982) does not need any introduction for those who are familiar with the EBM/industrial scene. For the newbies I message: CHECK THEM OUT. Musically, they confirmed what I expected: a WOW-effect. Only in the mixing towards the front, I fear something went wrong with the vocals. They seemed to float at a distance from the music, not fitting in. Was it the large range of effects or something else, I don't know. Sorry Bram, but on the floor, it did not really sound 100%. Also, the higher tones at some points really sounded that sharp it hurts the ears. I fear the crowd had the same feeling: not half of the dancing people which were pogoing on Jäger 90 found their way to the floor for Pankow. Sadly enough, the band with the longest state of service was the only band which was not perfect.
Setlist Pankow:
I'm lost
Sickness
Crash & Burn
Don't
Don't follow
Brucia
Mortality
Regenerated
Logophobia
Gimme more
Kunst
Escape from Beigeland
Das wodkachaos
God's deneuve
Ding dong
Outro
Bis
Gimme more
Before presenting the headliner on stage, the organization took some time to throw some compliments and thank you's towards their collaborators, the crowd, the bands, etc. Remarkable, but at It's place.
Orange Sector had the honor of being top of the bill. For the first time in the land of EBM and willing to conquer. And conquer they did: a set list which breaths EBM, a front man who speaks (rather yells) EBM and beats that pound like EBM should. A set of over one hour, driving the heart rate to a crazy BPM, as fast as the BPM of the drums. It was hot, it was steamy and it was wonderful. Need I say more?
Setlist Orange Sector:
Volle Kraft voraus
John kills
Alles dreht sich im Kreis
Krief und Frieden
Endzeit
Der Maschinist
Dynamit
Geile Zeit
I hate you
Bitch
Die Zukunft
Für Immer
Kalt wie Stahl
Take my Pain
Bis
Tanzbefehl
Arbeit ist Not

Tris
Rest in Peace (RIP)
Für Immer
For the after party, ESN chose for the EBM League of Paris. It fitted just right. After a slow start (setting up the table), the party kicked off, pulling the willing towards the next daylight. But not for me: my feet killed me!
I must say that this festival, although it celebrates their 10th anniversary, really deserves much more publicity. The line-up, the people, the organization,... It all went perfectly smooth and professional. The fact that I did not even think of taking pictures during the gigs must say something about how good the music was. Only the small minor mixing during Pankow made the result a 95/100, but hey, who cares about 5%, right?
One last message to the organization: please, please, please: DO NOT STOP! And if next year, there is no ESN, do know, it will be missed by a lot of EBM fans!
Peter DOLPHEN
30/09/2013
---