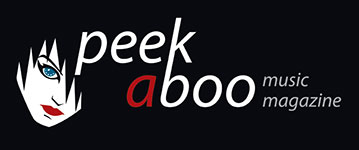 like this tv series review
---
Falling Skies-Season 2
Movie
•
TV series
Science Fiction
•
TV Series
[70/100]

Warner Home Video
23/04/2014, Didier BECU
---
One of the hit series on TNT, the American television station that recently disappeared in the Benelux, is Falling Skies. The viewers are so positive about it that the sciene fiction series already has been named there as cult. The reason has both to do with the producer and the special effects that are quite phenomenal for a television production. The producer is Steven Spielberg. Everybody knows that ET's dad can do great things with science fiction. With Falling Skies he did it, just like in Taken, once again. In the meantime American fans can soon watch the third season, but over here we have to fill our hours with the second part that is now released by Warner on DVD.


The world of Falling Skies is one without hope. Aliens have destroyed our planet and most of the cities are nothing but dust. Those dangerous space invaders can be divided into two categories. First of all, you have the Skitters that are similar to insects and secondly you have Mechs: aggressive robots that are familiar with the hi-tech aliens from War Of The Worlds. Nah good, the difference is pure visual as they have a common goal: destroy mankind!


A handful of people have survived the apocalypse. Some of them are grouped in the Second Massachusetts, or much shorter: the 2nd Mass. The gang is lead by Pope (Colin Cunningham), a rebel with a golden heart who has for everything an answer, but kind of failed in protecting his own daughter...or at least that's what we think. Pope gets the help from Tom Mason (Noah Wyle), a former history teacher who is the head of the resistance. Along with his three sons, Tom tries to protect the group from aliens. So far he did this mission well, at least till the end of the first season. Tom entered then voluntary a space ship to know more about the aliens. The second season starts where the first ended, and suddenly there's Tom again! Of course the others get suspicious and they don't know if Tom can be longer trusted or not, in fact.... Tom doesn't know it himself! And then there's his son Ben Mason (Connor Jessup) too, who is formerly harnessed. Aliens put something in his back, so they know everything about the guy. Ben is freed, but for the others he's still someone you better watch out for! But look, there's still some hope left for mankind. Out of the blue comes a female pilot who tells that the future lies in Charleston. The Second Massachusettes know where to head to, but of course the path is full of internal troubles and dangerous extra terrestrials.


Lots of viewers were complaining that there was too many conversation around in the first season. It looks like the makers listened to their fans as the next chapter is full of action. This box contains 10 episodes that are each 40 minutes long. In a way Falling Skies reminded me of The Walking Dead. You only need to change the bloodthirsty zombies by some dangerous hi-tech aliens and you're there! The dialogues might be a bit weak, the plots a bit too predictable, but due to the excellent special effects Falling Skies can compete with the best of its kind.


On this DVD-box you also find lots of bonus material, like for instance the 20 minutes long featurette One Page at a Time: Writing the Scond American Revolution.


The second season from Falling Skies is now out on DVD on Warner Home Benelux.
Didier BECU
23/04/2014
---
Op TNT, de zender die het een paar maanden geleden in de Benelux voor bekeken hield, is Falling Skies één van de hitseries die het in Amerika al tot cultsucces heeft geschopt. De reden daarvan ligt zowel in de producer als de (voor een televisieserie toch) fenomenale special effects. De producer is niemand minder dan Steven Spielberg en zo wat iedereen weet dat het botert tussen de vader van ET en buitenaardse wezens, niet? Ondertussen kunnen de Amerikaanse kijkers zich warm maken voor het derde seizoen, maar in onze contreien houden we het voorlopig op het tweede luik dat nu is uitgebracht door Warner.


De wereld van Falling Skies is er eentje zonder hoop. De meeste steden zijn volledig verwoest. De verantwoordelijken van deze Apocalyps zijn buitenaardse wezens die je kan opsplitsen in twee groepen: de skitters (insectachtige wezens die wat lijken op de Alien-monsters van Ridley Scott) en de robotachtige wezens Mechs die verdraaid veel op de wezens uit War Of The Worlds lijken. Nu goed, het onderscheid is puur visueel, want ze hebben beide één doel: de mensheid vernietigen.


Een van de groepjes die de aanval tot nu toe hebben overleefd zijn de Second Massachusetts, kortweg de 2nd Mass. De bende staat onder leiding van Pope (Colin Cunningham), een rebel die op alles een antwoord heeft, maar niet zijn eigen dochter heeft kunnen redden. Ten minste dat denken we toch. De eenzaat wordt bijgestaan door Tom Mason (Noah Wyle), een gewezen geschiedenisleraar die aan het hoofd van het verzet staat. Samen met zijn drie zonen probeert hij het hoofd te bieden aan het buitenaardse gevaar. Daar is hij steeds aardig in gelukt, ten minste dat was zo tot op het einde van het eerste seizoen. De man stapte geheel vrijwillig mee in een ruimteschip. Het tweede seizoen begint dan ook met Tom die plotseling uit het niets verschijnt. De verzetstrijder weet wel heel wat meer over de aliens, maar de andere weten niet of ze Tom nog kunnen vertrouwen. En dan is er ook nog zijn zoon Ben Mason (Connor Jessup) die eerder door de aliens werd "geharnast", dat is het plaatsen van een sonde in zijn rug waardoor de marsmannetjes hem konden controleren. Ben is er van verlost, maar hij draagt er nog steeds de sporen van en is net als zijn vader een onbetrouwbaar individu. Maar kijk, er is nog hoop voor de mensheid. Uit het niets komt een vrolijke pilote met een tweedekker melden dat de toekomst in Charleston ligt. De Second Massachusettes weten waar hun nieuw doel ligt, maar op hun weg komen ze natuurlijk heel wat interne strubbelingen en buitenaards gevaar tegen.


Heel wat kijkers vonden dat er in het eerste seizoen iets te veel werd gepraat. Dat hebben de makers blijkbaar begrepen, want bijna het volledige tweede seizoen staat in teken van de actie. De reeks duurt tien afleveringen van elk 40 minuten en na afloop kon ik alleen maar aan The Walking Dead denken, alleen zijn de bloeddorstige zombies door vijandige ruimteschepsels vervangen. De dialogen zijn wat zwak, de plots voorspelbaar, maar dankzij de knappe speciale effects kan Falling Skies wedijveren met de beste uit zijn soort.


Op deze dvd-box vind je ook heel wat extra's terug zoals de twintig minuten durende featurette One Page at a Time: Writing the Scond American Revolution.


Het tweede seizoen van Falling Skies is nu uit op dvd via Warner Home Benelux.
Didier BECU
23/04/2014
---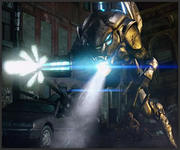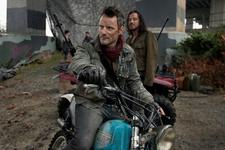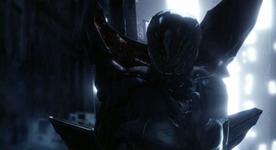 ---