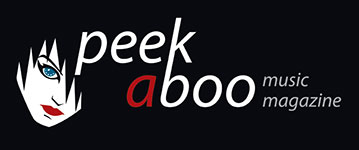 like this tv series review
---
FROM DUSK TILL DAWN SEASON 1
Movie
•
TV series
Action
•
Horror
E1
03/04/2015, Didier BECU
---
Whether it is a good idea to make series of ​​popular films is difficult to answer. The fact is that the concept works and means less work for screenwriters. Perhaps time will come that viewers will drop out, but as long as that is not the case, Robert Rodriguezcan stay on the train. The star filmmaker made a series for his television station El Rey from his hit movie From Dusk Till Dawn (1996). The first season is now released on E One.
The result is more than fine, even if you feel that you have already seen it before. That is certainly the case in From Dusk Till Dawn in which the story has hardly changed and, moreover, the selected actors are lookalikes of cast of the film version. You also notice that the story is quite drawn out, with the advantage that we learn a lot more about the characters. Seth Gecko (DJ Cotrona) and his brother Richard (Zane Holtz) have just robbed a bank. The job is not completed as planned, because Richard has become extremely violent (he sees demons everywhere), and so the robbery has resulted in a blood massacre. The two go to the South and are stopped by Sheriff Earl McGraw (again a fantastic Don Johnson). You won't see the Miami Vice star that long, because already in the pilot episode he is already shot to pieces. His partner Freddie Gonzalez (Jessie Garcia) promises his police buddy that he will haunt the perpetrators till the gates of hell.
Just as the film, the series floats between brutal Tarantino violence and horror. And yes, there is also the fact that Rodriguez sometimes loses the pedals, which makes this vampire story hardly credible. However, anyone who has enough imagination will enjoy it, because this series is pure Rodriguez: very explosive! The performances are of a decent level and the special effects more than good (read: never stupid). Those who are looking for just innocent entertainment, will have fun with this series of strange creatures. Tip
Didier BECU
03/04/2015
---
Of het een goed idee is om van populaire langspeelfilms ook een televisieserie te maken laten we in het midden. Feit is dat het concept wel aanslaat en de scenarioschrijvers minder werk bezorgt. Wellicht zal er wel een tijd komen dat de kijkers zullen afhaken, maar zolang dat niet het geval is springt ook Robert Rodriguez op de trein. De stercineast bouwde zijn filmhit From Dusk Till Dawn uit 1996 om tot een serie voor zijn eigen televisiestation El Rey. Het eerste seizoen is nu uitgebracht op E One.
Het resultaat mag er best wezen, alleen heb je wel het gevoel dat je het al eens hebt gezien. Dat is zeker het geval in From Dusk Till Dawn waarin het verhaal nauwelijks is veranderd en men bovendien acteurs heeft uitgezocht die als twee druppels water op die uit de filmversie lijken. Je merkt ook dat het verhaal flink is uitgesponnen met het voordeel dat we heel wat karakters beter leren kennen. Seth Gecko (D.J. Cotrona) en zijn broer Richard (Zane Holtz) hebben net een bank beroofd. De klus is echter niet uitgevoerd zoals gepland, want door onverklaarbare omstandigheden is Richard uiterst gewelddadig (hij ziet overal demonen), waardoor de overval in een bloedbad is uitgemond. De twee trekken naar het zuiden en worden tegengehouden door sheriff Earl McGraw (een wederom fantastische Don Johnson). Lang zie je de Miami Vice-ster niet, want reeds in de pilootaflevering wordt hij aan flarden geschoten. Zijn partner Freddie Gonzalez (Jessie Garcia) belooft zijn politiemaat dat hij de daders zal achtervolgen tot aan de poorten van de hel.
Net zoals de film zweeft ook de serie tussen brutaal Tarantino-geweld en horror. En tja, daar komt ook het feit bij dat Rodriguez wel eens de pedalen durft te verliezen waardoor dit vampiersverhaal soms allesbehalve geloofwaardig overkomt. Wie echter over genoeg fantasie beschikt zal zich daar niets van aantrekken, want deze reeks is Rodriguez pur sang of om het met andere woorden te zeggen: enorm explosief! De vertolkingen zijn, alhoewel te geïnspireerd op het origineel, van een behoorlijk niveau en de special effects meer dan goed (lees nooit onnozel). Wie geen nood heeft aan meerwaarde, maar gewoon op zoek is naar onschuldig entertainment, zit met deze serie vol vreemde creaturen meer dan gebeiteld. Tip.
Didier BECU
03/04/2015
---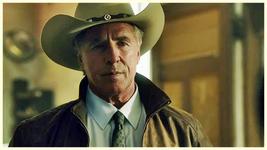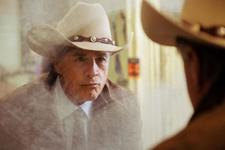 ---