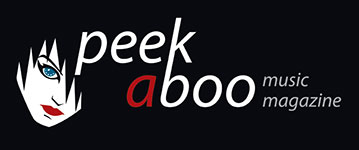 like this tv series review
---
HAPPY VALLEY SEASON 1
Movie
•
TV series
Crime
•
TV Series
Just Bridge
23/06/2015, Didier BECU
---
There is (thankfully) coming no end to the flood of series that Just Entertainment is releasing during the final weeks. A more varied choice is hard to imagine, because after the Breaking Bad-like Rectify and the Agatha Christie-mysteries in Little Murders, we are now treated with a British cop series.
Catherine Cawood (Sarah Lancashire) was once a detective, but because she wants to raise her grandchild Ryan who suffers from behavioral problems, this job is no longer appropriate for the divorced woman. She opts for a job as a police inspector in the Yorkshire valleys. In travel brochures this place may seem quiet, but in reality it is full of alcoholics and drug addicts. Catherine is a woman who takes her job very seriously. If she was the big boss, then all those people should be arrested, but her disappointment is huge when she notices that the police often close their eyes. As for her own life, she wants to do everything to not let this happen. When she hears that Tommy Lee Royce (James Norton) is released from prison, she closely follows his footsteps. The reason why Catherine's daughter Becky stepped out of life is probably due to the fact that Tommy raped her. Catherine suspects that Tommy will quickly choose for the path of crime, a fear that appears to be founded when he gets involved in a kidnapping.
This series consists of six episodes that were so well received by the British public that there is already a second season in the making. Not really surprising, as after all it is a quality BBC-series like you expect them to be and moreover it was written by Sally Wainwright: the scriptwriter of Last Tango In Halifax in which Sarah Lancashire also played the leading role. The makers do not care of current trends, and Happy Valley certainly doesn't look hip, but it is quality with excellent performances and a script full that is full of exciting emotions. The first season of Happy Valley is now available on DVD through Just Entertainment.
Didier BECU
23/06/2015
---
Er komt (gelukkig) geen einde aan de grote vloed van series die Just Entertainment de laatste weken op de kijker loslaat. Een gevarieerder aanbod is moeilijk denkbaar, want na de Breaking Bad-achtige Rectify en de Agatha Christie-mysteries uit Little Murders zijn we met Happy Valley een paar uur zoet met een oerdegelijke Britse flikkenserie.
Catherine Cawood (Sarah Lancashire) was ooit een detective, maar omdat ze haar kleinkind Ryan die aan gedragsproblemen lijdt wil opvoeden, is dit niet langer de geschikte job voor de gescheiden vrouw. Ze kiest voor een job als politie-inspecteur in de valleien van Yorkshire. In reisbrochures lijkt dit misschien een rustig oord, maar in werkelijkheid is het een plek vol alcoholisten en drugsverslaafden. Catherine is een vrouw die haar job uiterst ernstig neemt. Mocht zij de grote baas zijn, dan zou ze al deze mensen zonder pardon oppakken, Groot is haar ontgoocheling wanneer ze merkt dat de ordediensten laks optreden. Wat haar eigen leven betreft, wil ze er alles aan doen om dat niet zo te laten lopen. Wanneer ze te horen krijgt dat Tommy Lee Royce (James Norton) vrijkomt, wil ze al zijn stappen nauwgezet volgen. De reden waarom Catherines dochter Becky uit het leven stapte ligt waarschijnlijk aan het feit dat Tommy haar verkrachtte. Catherines vermoeden dat Tommy binnen de kortste keren weer voor de misdaad zal kiezen lijkt gegrond als hij betrokken raakt bij een kidnapping.
Deze serie die uit zes afleveringen bestaat werd zo goed door het Britse publiek ontvangen dat er nu al een tweede seizoen in de maak is. Echt verwonderlijk is dat niet, het is immers een kwaliteitsserie zoals je die van de BBC gewend bent en dat bovendien door Sally Wainwright werd geschreven: de scenariste van Last Tango In Halifax waarin diezelfde Sarah Lancashire de hoofdrol vertolkte. De makers trekken zich niets aan van huidige trends waardoor Happy Valley er misschien niet meteen hip uitziet, maar het is wel oerdegelijk. IJzerknappe vertolkingen en een spannend script vol emoties. Het eerste seizoen van HappyValley is nu via dvd verkrijgbaar op Just Entertainment.
Didier BECU
23/06/2015
---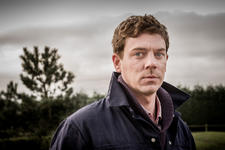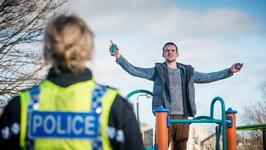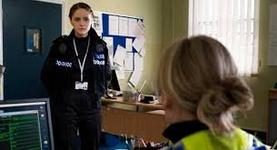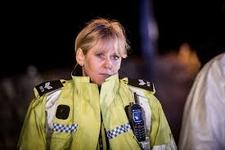 ---