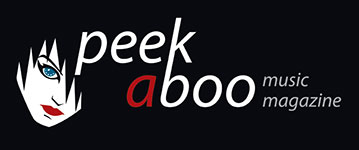 like this tv series review
---
HELL ON WHEELS SEASON 3
Movie
•
TV series
TV Series
•
Western
E1
07/12/2014, Didier BECU
---
No one will blame you if you can't follow the extreme flow of television series you are supposed not to miss. The amount of AMC-series alone is enough to keep you dozens of hours in front of the screen (and yes, we know, life just goes on). Breaking Bad, The Walking Dead, Mad Men or the American version of The Killing are just some examples of series that were released by them, and of course you also have to include Hell On Wheels. Because a series on the Belgian railroad would only lead to images of strikes, they chose for the vicissitudes of the Transcontinental Railroad: the railway line that connected the east coast with the west coast of the United States and was opened in 1869.
The third season begins in 1867 and people were still working on the railway. It's no longer a secret that he who has control over this railway, will become a powerful man. Cullen Bohannon (Anson Mount) knows that better than anyone. In 1865, the former soldier started to work on the First Transcontinental Railroad, but he was particularly interested in finding the killers of his wife and son. In the third season Bohannon puts his revenge plans aside and focuses on his career. He can convince the railway bosses to be the right man for the construction. He is not the only one who wants the job, however, Doc Durant (Colm Meaney) wants to win his position again and does not fear the hard method, even if he is in prison. Bohannon is clever enough to realise that you can not get the job done on your own and he hopes to work together with Elam Ferguson (rapper Common). That is not so simple, because Elam has not forgotten that Cullen was once a slave driver. Enough problems, and then we have not even talked about the insane Thor Gundersen who is better known as The Swede (Christopher Heyerdahl) or bloodthirsty Indian.
It is certainly no coincidence that Hell On Wheels was broadcoasted on Sundance Channel, because although this western series is intended for a wide audience, it is clear that the makers wanted more than to create just another television show. Occasionally the western series misses some action, but thanks to the breathtaking photography and good performances, Hell On Wheels is a lot better than what you normally find in the programming of television channels.
The third season of Hell On Wheels is now out on DVD and Blu-ray via E One.
Didier BECU
07/12/2014
---
Niemand zal het je kwalijk nemen als je de stroom van de te volgen televisieseries niet meer de baas kan. Het aanbod van AMC alleen al is genoeg om je tientallen uren aan het scherm te kluisteren (en ja we weten het, dat leven gaat gewoon door). Breaking Bad, The Walking Dead, Mad Men of de Amerikaanse versie van The Killing zijn maar enkele voorbeelden van series die uit hun stal komen, en natuurlijk moet je daar ook Hell On Wheels bij optellen. Omdat een serie over de NMBS alleen maar beelden van stakingen zou opleveren, koos men toch maar voor de perikelen van de Transcontinental Railroad: de spoorlijn die de oost- met de westkust van de Verenigde Staten verbindt en in 1869 werd geopend.
Het derde seizoen begint in 1867 en dus is men nog volop bezig aan het bouwen van de spoorweg. Het is ondertussen al lang geen geheim meer dat wie de controle krijgt over deze verbindingsweg, ook een machtig man wordt. Cullen Bohannon (Anson Mount) weet dat als geen ander. In 1865 begon de gewezen soldaat te werken bij de First Transcontinental Railroad, maar hij was vooral geïnteresseerd in het vinden van de moordenaars van zijn vrouw en zoon. In het derde seizoen laat Bohannon de wraakzucht varen en concentreert hij zich vooral op zijn carrière. Hij kan er de spoorwegmaatschappij immers van overtuigen dat hij de geknipte man is voor de constructie. Hij is echter niet de enige die deze opdracht wil, Doc Durant (Colm Meaney) heeft er alles voor over om zijn vroegere positie terug te krijgen en hij vreest geenszins de harde methode, ook al zit hij in de gevangenis. Bohannon is wel snugger genoeg om te beseffen dat je zo'n klus niet in je eentje kan klaren en wil daarom samenwerken met Elam Ferguson (hiphopper Common). Ook dat is niet zo eenvoudig, want Elam is nog niet vergeten dat Cullen ooit een slavendrijver was. Problemen genoeg dus, en dan hebben we het nog niet eens gehad over de krankzinnige Thor Gundersen, die beter bekend is als The Swede (Christopher Heyerdahl) of bloeddorstige indiaan.
Het is zeker geen toeval dat Hell On Wheels door Sundance Channel is uitgezonden, want alhoewel deze westernserie voor een breed publiek is bestemd, is het duidelijk dat de makers meer wilden dan zo maar opnieuw een televisieserie in het leven roepen. Af en toe mist de westernreeks wel wat vaart of voldoende actie, maar dankzij de adembenemende fotografie en de knappe vertolkingen is Hell On Wheels toch heel wat beter dan wat je normaliter in de programmering van televisiezenders tegenkomt.
Het derde seizoen van Hell On Wheels is nu uit op dvd en Blu-ray via E One.
Didier BECU
07/12/2014
---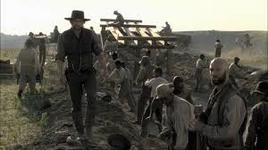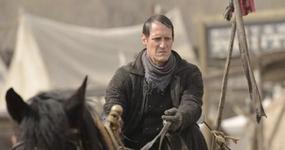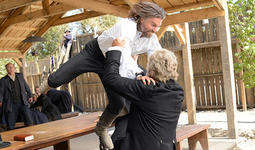 ---