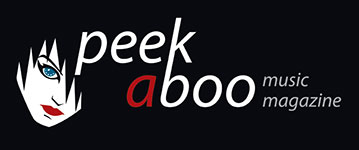 like this tv series review
---
HELLO LADIES - THE COMPLETE SERIES
Movie
•
TV series
Comedy
•
TV Series
HBO
28/05/2015, Didier BECU
---
If we have to be honest, then we would never name a series Hello Ladies. It was because of this lousy title that we had some anxiety to start this HBO series. Fortunately our fears proved to be unfounded after a few minutes. But then again, do you expect something bad from Stephen Merchant (the right hand of Ricky Gervais and also the creator of The Office and Extras)? Of course not. At least that's what we think as HBO was so disappointed that it stopped this comedy after just one season. Would Americans still have another form of humor? Probably, because we rarely laughed so hard with a series like this one.
Since the concept of this series comes from a show of Ricky Gervais, it is perhaps no coincidence that the main character of this sitcom seems a lot like David Brent, the director of The Office. Stuart Pritchard (a role played by Stephen Merchant himself) is a web designer who does everything to be liked by the people who surround him. Pritchard lives in Los Angeles and is convinced that the Americans find it cool that he is an Englishman. He's trying to get into the hippest nightclubs on the pretext that he is a famous person in Britain. Obviously he is not, and within a few minutes he makes an idiot of himself. The only ones who like his company are the cozy stout Wade Bailey (Nate Torrence) and the disabled Kives (Kevin Weisman). Wade himself has a crisis because his wife has left him, while party animal Kives walks away with the beautiful women at the end of each episode.
Each episode lasts 25 minutes and has all the necessary ingredients, so we can speak of television at its best. The series is hilarious and you rarely will dislike a main character so much like Pritchard (unless you've just watched The Office). Unfortunately, there are only 8 episodes of this series, but to end in beauty HBO decided to make an extra long episode of 80 minutes that was sent into the world as Hello Ladies: The Movie, and is included on this release The first ( and sadly last) season is now available on DVD through Warner.
Didier BECU
28/05/2015
---
Als we eerlijk mogen zijn, dan is er geen enkel haar op onze kaalkop dat er aan denkt om een serie Hello Ladies te dopen. Het was dan ook wegens deze flauwe titel dat we deze HBO-reeks met wat angst in de lader stopten, gelukkig bleek de vrees na een paar minuten snel ongegrond. Natuurlijk, want zeg nu zelf, verwacht je iets slechts van Stephen Merchant (de rechterhand van Ricky Gervais en tevens de bedenker van The Office en Extras)? Neen dus. Ten minste dat denken wij, HBO daarentegen was zo ontgoocheld dat ze na amper één seizoen het doek over deze komedie lieten vallen. Zouden die Amerikanen dan toch een andere vorm van humor hebben? Waarschijnlijk wel, want zelden hebben we zo gelachen met een serie als deze.
Omdat het concept van deze reeks uit een show van Ricky Gervais komt, is het wellicht geen toeval dat het hoofdpersonage van deze sitcom verdraaid veel op David Brent lijkt. Net als de directeur uit The Office, probeert ook webdesigner Stuart Pritchard (een rol die door Stephen Merchant zelf wordt vertolkt) alles om een wit voetje te halen bij de mensen die hem omringen. Pritchard leeft in Los Angeles en hij is ervan overtuigd dat de Amerikanen het cool vinden dat hij een Engelsman is. Hij probeert binnen te geraken in de meest hippe nachtclubs onder het voorwendsel dat hij in Groot-Brittannië een bekend persoon is. Dat is hij natuurlijk niet, en binnen een paar minuten valt hij iedere keer wegens zijn krenterigheid of slungelachtigheden door de mand. De enigen die zijn gezelschap zien zitten zijn de gezellige dikkerd Wade Bailey (Nate Torrence) en de invalide Kives (Kevin Weisman). Wade zit zelf in een crisis omdat zijn vrouw hem heeft verlaten, terwijl feestneus Kives er op het einde van iedere aflevering met het vrouwelijk schoon vandoor gaat.
Iedere aflevering duurt zo'n 25 minuten en heeft alle ingrediënten om over sprankelende televisie te spreken. De serie is ontzettend grappig en zelden zal je zo'n afkeer krijgen van een hoofdpersonage als dat bij Pritchard het geval is (tenzij je naar The Office hebt gekeken). Helaas bestaan er maar 8 afleveringen van deze reeks, maar om alles toch nog enigszins in schoonheid af te sluiten besloot HBO om een extra lange aflevering van 80 minuten te maken. Die werd de wereld ingestuurd als Hello Ladies: The Movie, en vind je terug op deze release.
Hello Ladies lijkt op het eerste gezicht als een te mijden serie. Lekker niet, wedden dat je na een paar minuten verslaafd geraakt? Het eerste (en helaas laatste) seizoen is vanaf nu op dvd via Warner beschikbaar.
Didier BECU
28/05/2015
---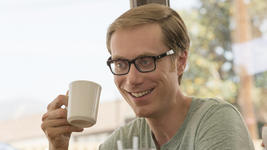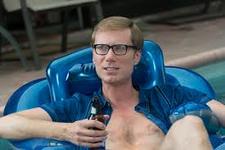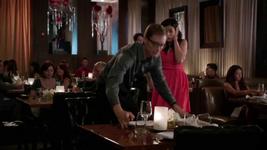 ---