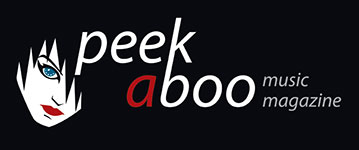 like this documentary review
---
HIDDEN KINGDOMS
Movie
•
Documentary
Documentary
[70/100]

Dutch FilmWorks
05/06/2014, Didier BECU
---
Everything in life evolves, a law that also counts for nature documentaries. These days everyone can make with a cheap camera footages from the animal kingdom, and so it happens that these days documentary makers have to come up with the very best if they want to charm the viewer. The BBC Earth-team have always succeed in that, even if the three part series Hidden Kingdoms caused some commotion. The makers never denied the fact that they have twisted the tales or that they use captured animals. They let them for instance fight with other animals while the background was a green screen that later got filled with breathtaking landscapes. For some this was enough reason to condemn the series, but according to one of the creators Kim Shillinglaw that's not the point at all. The makers wanted with the help of new techniques film the world seen from the perspective of little animals. We never think about it, but a few raindrops are for a beetle the equivalent of a tsunami! But no worries though as this is after all a BBC-documentary, what means that everything is scientific accurate!

Hidden Kingdoms has three episodes. In the first one we follow the adventures of a little sengi (a sort of mouse). This tiny courageous animal has manufactured from her territory an own mini-jungle. The construction of every stick is important, even where it's placed, so the animal knows where to run to when the mouse is on the run for some hungry beast. Or what about an ordinary dirt beetle? It's an insect no one cares about, but it's phenomenal to see which huge work this creature can deliver. Another great example is the scorpion mouse. This animal is smaller than the palm of your hand, but the mouse from the Sonora-desert can master lots of poisonous animals. Just like it's the case with so many other nature documentaries, you're forced to make a stone from your heart as it's touching to see how a mouse is caught by a bird.


In the second episode we follow a chipmunk that gathers his nuts for the forthcoming winter. That's very important for him if he wants to survive that season, but that's not so easy as there are others interested in the food. That can be another chipmunk that just acts like a thief or a gigantic moose. In the final chapter we go to the urban jungle that both Rio de Janeiro and Tokyo are. In those gigantic cities you can find millions of tiny animals too. There are for instance all those insects. Normally these creatures are following the light of the moon as their direction, but can you imagine how nuts insects get when they are flying around in Tokyo as there are million of light sources there! Or what about ants? For these insects every day is an inferno! Imagine how they feel like if a passenger just drops a cup of coffee on the streets!


Hidden Kingdoms is an excellent, but also mellow documentary. Everything might be scientific right, still you can't deny the fact that this series has a light Disney-touch. But mind you, once again, the makers agree on here. In one of the extra's you will notice that they use for instance a storyboard just like they do in real movies! And of course, they never could find better actors as the animals! Hidden Kingdoms is now out on both Blu-ray and DVD on Dutch Filmworks and a must for the whole family. Mellow? Well, everybody liked The Lion King too, not?
Didier BECU
05/06/2014
---
Alles evolueert in het leven, ook het maken van natuurdocumentaires. Iedereen kan tegenwoordig met een camera opnames maken over het dierenrijk, daarom moeten de makers vandaag verdomd origineel uit de hoek komen om de kijker te kunnen paaien. Het team van BBC Earth is daar steeds goed in geslaagd, ofschoon de driedelige reeks Hidden Kingdoms voor heel wat controverse zorgde. De makers hebben het nooit onder stoelen of banken gestoken dat ze de inhoud wat hebben gedramatiseerd of dieren in gevangenschap hebben gebruikt. Ook lieten ze hun bijv. met andere dieren vechten met op de achtergrond een groen scherm, om dat vervolgens met verbazingwekkende landschappen op te vullen. Azijnpissers kunnen inderdaad aanhalen dat men in Hidden Kingdoms een loopje met de waarheid neemt, maar daar gaat het hem volgens Kim Shillinglaw (één van de verantwoordelijken van dit prestigieus project) niet om. Dankzij de nieuwe technieken wilde men in Hidden Kingdoms het leven van de kleine dieren vanuit hun perspectief laten zien. Want soms staan we er niet bij stil, maar wat voor ons maar een paar regendruppels zijn, is voor een mestkever een ware tsunami! En natuurlijk blijft het een BBC-documentaire, wat bijna onmiddellijk betekent dat alles wat je hier zit wel degelik wetenschappelijk accuraat is.


Hidden Kingdoms bestaat uit drie afleveringen. In de eerste episode volgen we bijv. de gebeurtenissen van een olifantspitsmuis (of ook sengi genaamd). Dit dappere kleine diertje heeft van haar eigen territorium een eigen mini-jungle gemaakt. Ieder stokje is van tel en ze weet precies waar ze moet heen rennen als ze door een hongerig dier wordt achterna gezeten. De race tussen het muisje en een varaan is spannender dan gelijk welke scène uit een Hollywoodfilm. Of wat dacht je van een ordinaire mestkever? Een insect waar hem mens om graait, maar het is fenomenaal om te zien wat voor reusachtig werk dit klein schepsel wel aankan. Of wat dacht je van de moedige schorpioenmuis? Een piepklein diertje uit de Amerikaanse Sonorawoestijn die het zonder beven tegen de meest giftige dieren durft op te nemen. Net zoals dat bij iedere natuurdocumentaire het geval is, ben je verplicht om van je hart een steen te maken. De natuur is keihard, alleen de sterkste (of slimste) overwint en het is dan ook eventjes naar adem happen als je ziet hoe een lief muisje door een buizerd wordt opgejaagd.


In de tweede aflevering is het vooral een eekhoorntje die de hoofdrol vertolkt. We volgen het relaas van dit schattig diertje dat zijn voorraad eikels voor de komende winter heeft verzameld. Dat is uiterst belangrijk voor hem, want zonder kan hij niet overleven. Helaas voor hem zijn er een heleboel kapers (van soortgenoten die diefjes zijn tot een eland) op de kust die ook wel in de nootjes geïnteresseerd zijn. In het slot bevinden we ons in de grootsteden Rio de Janeiro en Tokyo, want ook daar leven miljoenen piepkleine diertjes. Stel je bijv. maar eens voor hoe insecten zich in een metropool moeten voelen. Deze wezens laten zich normaal leiden door het licht van de maan, maar in zo'n grootstad is iedere lantaarnpaal zo'n punt. Of wat met bijv. de mieren? Deze insecten beleven iedere dag een inferno. Iemand die een koffiebekertje op straat gooit, veroorzaakt voor zo'n dier een overstroming van jewelste.


Hidden Kingdoms is vooral een zeer schattige documentaire. Alles mag dan wel wetenschappelijk verantwoord zijn, toch draaien de makers er hun hand niet voor om door wat meligheid in de verhaalstructuur te draaien waardoor deze documentaire een (weliswaar aangenaam) Disneytintje krijgt. De opnames zijn magistraal en natuurlijk konden de makers, zoals ze zelf zeggen, geen betere hoofdrolspeler dan de dieren vinden!


Deze documentaire bestaat uit drie delen: Under Open Skies, Secret Forests en Urban Jungle. Van iedere aflevering vind je een making-of op het tweede schijfje. Alhoewel het om een documentaire gaat, gingen de makers tewerk alsof het om een echte speelfilm zou gaan. Zo is er zelfs een storyboard en dat is bij een natuurdocumentaire toch vrij uitzonderlijk. Uiteraard zijn de sterren van deze reeks de dieren. De makers schamen zich ook om niet de feiten waarvoor sommige liefhebbers hun hebben gehekeld. Zo toont men je zonder blikken of blozen dat het bijv. om gevangen dieren gaat.


Wellicht zullen kijkers die van een documentaire alleen maar wetenschappelijke feiten verwachten afhakken wanneer ze aan Hidden Kingdoms beginnen. De makers halen er hun neus niet voor op om de avontuurtjes van de diertjes wat bij te kleuren (ofschoon alles wetenschappelijk accuraat blijft) en er is ook een Disney-meligheid merkbaar. Als je dat eventjes kan vergeten dan is Hidden Kingdoms een must.
Didier BECU
05/06/2014
---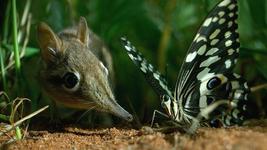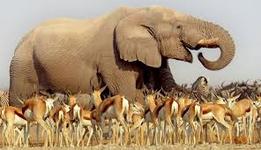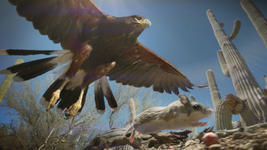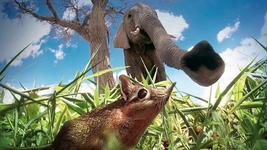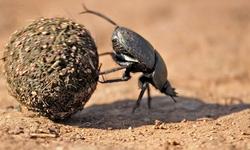 ---