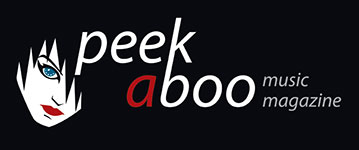 like this tv series review
---
HOTEL ADLON
Movie
•
TV series
Drama
•
TV Series
Dutch FilmWorks
03/10/2014, Didier BECU
---
If you can afford yourself a room at the Adlon Hotel, located near the Brandenburger Tor in Berlin, then you can say that you belong to the rich people that are walking upon this earth. The majestic hotel that is built in 1907 by the same named family always has been the décor for many stars who are spending one or more nights there. Everybody surely remembers those images from 2002 in where Michael Jackson was showing his 11-month baby to a crowd of fans. That happened there. Other famous persons who were there are Tom Cruise, Bill Clinton, Greta Garbo, George Bush sr. or Queen Elizabeth II. Just to show that average joe isn't welcome there!
The hotel is also connected to the current German history. The lows were at the end of the Second World War when the Adlon Hotel was burnt down and used as a shelter for the Soviet-soldiers. Afterwards everything was build up again and the hotel is today one of the most expensive in the whole world. If you can't afford a room, you can get a peep behind the scene as the story of the building (and more the people who are involved in it) is now shaped into a series that is both fiction and reality. The series exists from 3 episodes and has a total length of 6 hours. The ZDF-production got a worldwide appreciation and won both the Golden Camera Award and the Magnolia Award for best television series.
That's more than justified. Anyone who is looking for an old fashioned (but great) television series will be pleased with Hotel Adlon. The story begins with Lorenz Adlon (Burghart Klaußner) who wants to construct his dream project with the help from Kaiser Wilhelm II (Michael Schenk). During the First World War the patriarch is forced to escape to another country that results in financial problems. The roaring twenties bring some time to breathe, but the upcoming Nazi's are standing behind the corner.
The official title from this German series is Das Adlon. Eine Familiensaga. And that's a more than right description as not only you get some German history, there's also place for intrigues in where power and money rule. Film fans who only want to see some hip things better avoid this. But if you're looking for quality that's enriched with beautiful decors, excellent (but classic) performances and an interesting script then Hotel Adlon is your taste!
Out now on Dutch Film Works on both DVD and (an excellent) Blu-ray.
Didier BECU
03/10/2014
---
Wanneer je je een kamer kan permitteren in het Adlon Hotel, vlakbij de Brandenburger Tor in Berlijn, dan mag je je zonder twijfel tot de allerrijkste mensen op deze aardbol wanen. Het majestueuze gasthuis dat daar sinds 1907 staat en door de gelijknamige familie is opgericht is altijd het decor geweest van talrijke sterren die daar de revue hebben gepasseerd. Iedereen herinnert zich de beelden van een uitzinnige Michael Jackson uit 2002 waarin hij zijn kind aan een horde hysterische fans liet zien. Dat gebeurde daar. Andere beroemde genodigden waren bijv. Tom Cruise, Bill Clinton, Greta Garbo, George Bush sr. of koningin Elizabeth II. Dit maar om te illustreren dat een gewone jongen daar niet binnen geraakt!
Het hotel is ook verbonden met de Duitse geschiedenis. Het dieptepunt was op het einde van de Tweede Wereldoorlog toen het Adlon Hotel afbrandde en dienst deed als schuilplaats voor Sovjet-soldaten. Nadien werd alles weer mooi opgebouwd en behoort vandaag tot één van de duurste plaatsen waar je een nachtje kan spenderen. Kan jan modaal geen kamer bemachtigen, krijgt hij alsnog een kijkje achter de schermen in de vorm van een prestigieuze miniserie die deels fictief is , maar ook veel waargebeurde feiten bevat. De serie bestaat uit drie afleveringen die samen net geen zes uur duurt. Wereldwijd ontvingen de makers lovende woorden en won zelfs zowel de Golden Camera Award als de Magnolia Award voor Beste TV-serie.
Allemaal terecht, want wie op zoek is naar een ouderwetse (maar tevens oerdegelijke) televisiereeks komt met Hotel Adlon ruimschoots aan zijn trekken. Het verhaal begint met Lorenz Adlon (Burghart Klaußner) die dankzij de steun van Keizer Wilhelm II (Michael Schenk) erin slaagt om zijn droom te bouwen. Na tien jaar komt er echter roet in het eten wanneer de keizer tijdens de Eerste Wereldoorlog naar het buitenland moet vluchten waardoor het hotel in slechte financiële papieren komt te zitten. De jaren 20 lassen een adempauze in, maar in geen tijd voelt men de hete adem van de nazi's naderen.
De officiële titel van deze Duitse reeks luidt als Das Adlon. Eine Familiensaga. Een vlag die de lading dekt, want naast een flinke portie Duitse geschiedenis is er ook voldoende plaats voor intriges waar macht en geld vaak de bovenhand halen. Lezers die op zoek zijn naar ultrahippe reeksen zullen deze serie zonder meer als oubollig bestempelen, maar wie ook oog heeft voor kwaliteit zal deze serie zonder twijfel verslinden. Prachtige decors, knappe (weliswaar) klassieke vertolkingen en een scenario met inhoud.
Hotel Adlon is nu uit op Dutch Film Works en dit zowel op dvd als op (een prachtige) Blu-ray.
Didier BECU
03/10/2014
---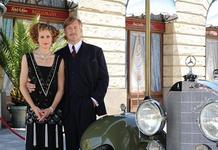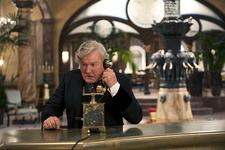 ---