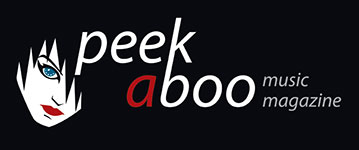 like this tv series review
---
HUNTED
Movie
•
TV series
Crime
•
Spy Movie
•
TV Series
E1
21/01/2015, Didier BECU
---
It might have something to do with taste, but despite the high amount of quality series in the last few months (or say years!), I am hooked on the British ones. Recently, there was the second season of The Fall (now also out in the Benelux on Lumière) and The Missing, and now there is Hunted, created by X-Files writer Frank Spotnitz. Abundance apparently always impairs, because even though Hunted is one of the best series (and if not, at least the best spy series!), the makers decided to put an end after eight episodes. Too bad for Melissa George (known of the horror hits 30 Days of Night and Triangle), because she was promised the role of spy Sam Hunter for many seasons.
Unfortunately for her and for the viewer that will not be the case (even though there is the possibility of a spin-off). Not only we will miss a lot of fun, but too many questions remain unresolved. Sam is just like 007 a spy. Not a pussy like Roger Moore, but a fierce aunt who is able to knock out the teeth of Daniel Craig's mouth. She works for the British spy organization Byzantium. It is a dangerous job, because once the bosses suspect you to end up six feet under, there is no help as they don't want the mission to be endangered. The series begins in Tangier where Sam narrowly escapes death. Everything indicates that this is not a coincidence and that there is a mole inside Byzantium. That makes her job even more difficult and dangerous, especially as she must infiltrate in the private house of British (and dangerous) businessman Jack Turner (Patrick Malahide).
The only negative aspect is the fact that the story is quite complicated. The makers add a lot of subplots, and as a consequence it is not easy to guess who is deceiving who. Don't expect ready-made answers, because there are none. Still, Hunted is an incredibly exciting series with quite a hugh amount of brutal scenes for television standards and it is reminiscent of Guy Ritchie movies like Snatch and Lock, Stock & Two Smoking Barrels.
Unfortunately, the public decided that Hunted disappeared early from the screen. Too bad, but if who wants to see for yourself, then you buy the DVD or Blu-ray. Do it!
Didier BECU
21/01/2015
---
Het zal wellicht met smaak te maken hebben, maar ondanks het torenhoge serieaanbod van de laatste maanden (zeg maar jaren) blijf ik toch verknocht aan die van Britse makelij. Onlangs nog hadden we het tweede seizoen van The Fall (nu ook uit op Lumière) en The Missing in de lader, nu is er Hunted, dat door The X-Files-schrijver Frank Spotnitz is bedacht. Overdaad schaadt blijkbaar altijd, want ook al is Hunted één van de beste series (en zo niet, in ieder geval sowieso de beste spionageserie) werd na acht afleveringen besloten om er (wellicht) definitief een punt achter te zetten. Jammer voor Melissa George (bekend van de horrorhits 30 Days of Night en Triangle), want haar werd beloofd dat ze verschillende seizoenen de rol van spionne Sam Hunter mocht vertolken.
Helaas voor George én voor de kijker gaat dat feestje niet door (ook al twijfelt men nog over een eventuele spin-off). Niet alleen mist die daardoor heel wat seriepret, ook blijven heel wat vragen onopgelost waarop men een antwoord zou krijgen in de komende seizoenen. Sam is dus net als 007 een spionne. Geen doetje zoals Roger Moore, maar wel een bikkelharde tante die in staat is om de tanden uit Daniel Craigs mond te slaan. Sam werkt voor de Britse spionorganisatie Byzantium. Het is een levensgevaarlijke job, want eens de tegenpartij je een kopje kleiner wil maken, laten de bazen maar begaan, kwestie van de opdracht niet in het gedrang te brengen! De serie begint in Tanger als Sam op het nippertje aan de dood ontsnapt. Alles wijst erop dat dit geen toeval is en dat er binnenin Byzantium een mol zit. Dat maakt de opdracht er alleen maar moeilijker op, zeker als Sam bij de Britse (en levensgevaarlijke) zakenman Jack Turner (Patrick Malahide) moet infiltreren.
Als eral wat negatiefs te zeggen valt over Hunted, dan heeft dat maken met het ingewikkelde verhaal. De makers voegen heel wat subplots toe waardoor het niet eenvoudig is om te raden wie wie bedriegt. Verwacht trouwens ook geen een kant-en-klaar antwoord, want dat komt er niet. Wel is Hunted een ontzettend spannende reeks, die naar televisienormen enorm brutaal is en doet denken aan Guy Ritchie-films zoals Snatch of Lock, Stock & Two Smoking Barrels.
Jammer genoeg heeft de democratie erover beslist dat Hunted vroegtijdig van het scherm verdween. Jammer, wie wil zien of het grote publiek gelijk heeft, kan Hunted vanaf nu op dvd of Blu-ray kopen. Doen!
Didier BECU
21/01/2015
---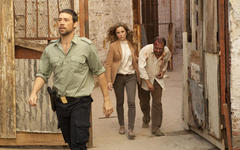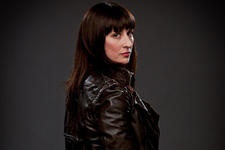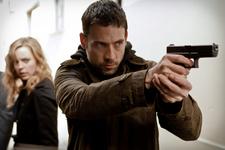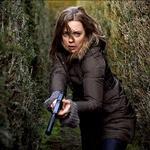 ---