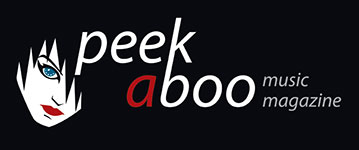 like this tv series review
---
JOHAN FALK - SEASON 2
Movie
•
TV series
Detective
•
TV Series
[75/100]

LumiŤre
10/02/2014, Didier BECU
---
With series like The Bridge or Borgen Nort-European televisionmakers have set their standards extremely high. Through this some minor productions are a bit forgotten, which is of course both sad and totally undeserved. A fine example of such is Johan Falk. The second season is now out on Lumière. The box contains three discs with 6 episodes that last 90 minutes each of them.


This series shows a not very bright side of the methods Swedish police are using. To catch criminals cops often use undercover agents, namely ex-crooks who infiltrate. From the moment things are going wrong, the police denies everything with all the dangers involved. Someone who knows everything about these techniques is Frank Wagner (Joel Kinnaman). After having experienced some nasty situations, the young man decides it's enough. He wants to open a pub with his girlfriend. He doesn't have that much time for his new destination as the younger brother from his girlfriend got brutally murdered by the mob of Göteborg. Johan Falk (Jakob Eklund) investigates the crime and once again he asks the help from Frank. It doesn't take the special agent from the GSI (Gruppen för särskilda insatser) a lot of time to convince him as the young man is full of hate.


Johan Falk is based on true facts. The script is inspired on the books (and journalwritings) about undercoveragent Peter Rätz from writer from Dick Sundevall. So far this man is still on the run as a paper had the "clever" idea to publish his photo in article. From then on Rätz got chased day in day out by criminals.


Clever readers already understood it: if you're looking for some Jack Ryan-like stories with a Swedish touch then Johan Falk is the answer.


The second season of this thrilling series is now out on Lumiére.
Didier BECU
10/02/2014
---
Met topreeksen als The Bridge of Borgen hebben ze in Noord-Europa de lat torenhoog gelegd waardoor kleinere broertjes al eens in de vergeethoek durven te belanden. Vaak ten onrechte, een mooi voorbeeld van zo'n serie die beter verdient is Johan Falk. Deze flikkenreeks wordt (hoe kan het ook anders!) in de Benelux door Lumière uitgegeven. In de box van het tweede seizoen zitten er drie schijfjes met daarop zes afleveringen met elk een speellengte van anderhalf uur.


Deze serie stelt een minder fraaie kant van de Zweedse politie tentoon. Om zware criminelen achter de tralies zetten, worden er regelmatig infiltranten gebruikt. Vanaf het moment dat alles fout dreigt te lopen, trekken de verantwoordelijken zich vaak terug en doen alsof hun neus bloedt. Iemand die daarover kan meespreken is Frank Wagner (Joel Kinnaman). Na heel wat hachelijke avontuurtjes te hebben beleefd, besluit de jongeman dat het allemaal genoeg is geweest en kiest voor een veilig familieleventje. Samen met zijn vriendin wil hij een café uitbaten. Lang duurt zijn nieuwe horecaleventje niet, want de broer van zijn vriendin wordt op brutale wijze door de maffia van Göteborg omgebracht. Johan Falk (Jakob Eklund) wordt met het onderzoek belast en natuurlijk wil hij weer beroep doen op Frank. Omdat Frank vol haat zit, moet de inspecteur van de GSI (Gruppen för särskilda insatser) niet veel moeite doen om hem daarvan te overtuigen.


Johan Falk is op waargebeurde feiten gebaseerd. De inspiratiebron van de serie waren immers de boeken (en krantenartikels) van Dick Sundevall over infiltrant Peter Rätz. Tot nu toe is deze man nog steeds op de vlucht, want een krant had het "snuggere" idee om zijn foto in één van hun edities te plaatsen waardoor Rätz onmiddellijk vogelvrij werd verklaard.


Verstandige lezers hebben het ondertussen al begrepen: wie op zoek is naar Jack Ryan-achtige verhalen en die bovendien omhuld wil zien in een degelijk Zweeds jasje weet dat hij met Johan Falk aan zijn trekken zal komen.


Het tweede seizoen van deze spannende politiereeks is nu uitgebracht op Lumiére.
Didier BECU
10/02/2014
---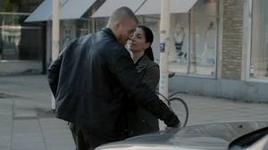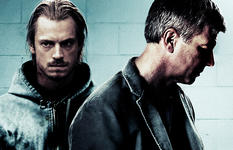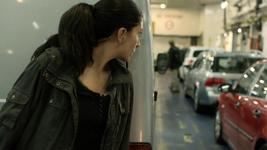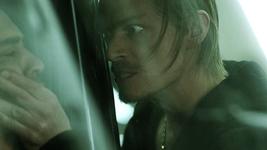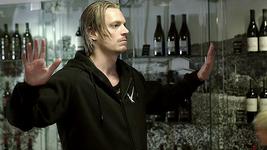 ---