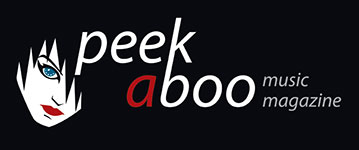 like this tv series review
---
L'Onore E Il Respetto
Movie
•
TV series
Crime
•
TV Series
[69/100]

Dutch FilmWorks
16/11/2014, Didier BECU
---
Almost at the same time Dutch Filmworks released both Palermo Connection and L' Onore E Il Respetto. The only thing these two series have in common is that they are both of Italian origin. Palermo Connection is an old-fashioned police serie , but L' Onore E Il Respetto is a majestic mafia story that is similar to The Godfather. Yes, that good!
The story begins in 1956. Ersilia Fortebracci (Virna Lisi) is tired of her peasant life in Sicily and wants to go with her offspring to Turin in search of happiness. It takes a while before she can convince her husband Pasquale (Gerardo Amato). Eventually he agrees and along with their two sons Tonio (Gabriel Garko) and Santi (Giuseppe Zeno) they leave their native soil. The farmer family is fascinated by the aspects of modern city live. They make contact with Pippo O ' Calabrese (Giancarlo Giannini), a charlatan with ties to the Mafia. Father Fortebracci opens a shop , but forgets Pippo's counsel to take an insurance. The building is ransacked before the opening. Pippo O' Calabrese refuses any help, Pasquale had to listen to him. The father realizes that he has let his family down, and after a violent argument with his wife, he hangs himself.
The two brothers want revenge, but they do it both their own way. Santi is the intellectual. By studying law he wants to nail the local Cosa Nostra on the cross as a lawyer, but Tonio does it in a very different way. He becomes himself a mafia leader, to avenge himself on Pippo he seduces his handicapped daughter Melina (Cosima Coppola). He starts an affair with her and she gets pregnant. Tonio is bolder by the day and the two brothers who were once inseparable, become opponents.
Although it is a recent series (the latter part was recorded in 2012) it seems as if you are watching a production from the 70's. Nothing to mourn about because that's just the strength of L' onore E Il Rispetto. The story is intriguing, the sets are gorgeous, the performances strong and it is a series that takes its time to tell the story. Over here the series is barely known, but in homeland Italy it was one of the highlights on Canale 5. It is a relief that it has been released in the Benelux.
This DVD box contains three discs with a total length of 540 minutes and is now available through Dutch Filmworks.
Didier BECU
16/11/2014
---
Bijna op hetzelfde moment bracht Dutch FilmWorks zowel Palermo Connection als L'Onore E Il Respetto uit. Het enige wat deze twee reeksen met elkaar gemeen hebben is dat ze beide van Italiaanse makelij zijn. Palermo Connection is een ouderwetse politiereeks, maar L'Onore E Il Respetto is een majestueus maffiaverhaal dat zo waar doet denken aan The Godfather. Ja, zo goed dus.
Het verhaal begint in 1956. Ersilia Fortebracci (Virna Lisi) is het boerenleven op Sicilië beu en droomt ervan om samen met haar kroost in Turijn haar geluk te zoeken. Het duurt een tijdje vooraleer zij haar man Pasquale (Gerardo Amato) daarvan kan overtuigen. Uiteindelijk geeft hij toe en samen met hun twee zonen Tonio (Gabriel Garko) en Santi (Giuseppe Zeno) verlaten zij hun heimat. Van bij de aankomst is de boerenfamilie gefascineerd door de moderne stad. Een neef zorgt ervoor dat zij in contact komen met Pippo O' Calabrese (Giancarlo Giannini), een charlatan die banden met de maffia heeft. Vader Fortebracci opent een winkeltje, maar vergeet Pippo's raad om zijn inboedel te laten verzekeren. Nog voor de opening van zijn winkel wordt het pand leeggeroofd. Pippo O' Calabrese weigert alle hulp, Pasquale had maar naar hem moeten luisteren. De vader beseft dat hij zijn gezin in de steek heeft gelaten en na een hevige ruzie met zijn echtgenote verhangt hij zich.
De twee broers willen wraak, maar zij doen dat beiden op hun manier. Santi is de intellectueel. Door rechten te studeren wil hij als advocaat de Cosa Nostra aan het kruis nagelen, maar Tonio doet dat op een heel andere manier. Hij wordt zelf een maffialeider en om zich te wreken op Pippo verleidt hij diens gehandicapte dochter Melina (Cosima Coppola). Hij begint met haar een verhouding en maakt haar zwanger. Tonio wordt met de dag brutaler en de twee broers die ooit onafscheidelijk waren, komen lijnrecht tegenover elkaar te staan.
Alhoewel het om een recente reeks gaat (het laatste deel is in 2012 opgenomen) lijkt het net alsof je naar een productie uit de jaren 70 kijkt. Niks om over te treuren, want dat is net de sterkte van L'onore E Il Rispetto. Het verhaal is intrigerend, de decors zijn prachtig, de vertolkingen ijzersterk en vooral is het een reeks die zijn tijd neemt om het verhaal te vertellen. Bij ons is de serie nauwelijks bekend, maar in thuisland Italië was het één van de toppers van Canale 5. Het is dan ook een verademing dat men heeft besloten om dit epos ook in de Benelux uit te brengen.
Deze dvdbox bevat drie schijfjes met zes afleveringen die elk anderhalf uur duren en is vanaf nu verkrijgbaar via Dutch FilmWorks.
Didier BECU
16/11/2014
---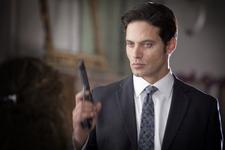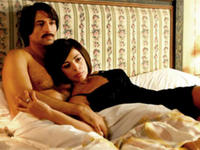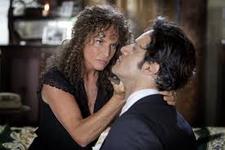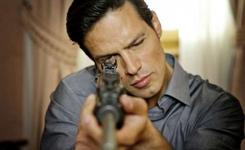 ---