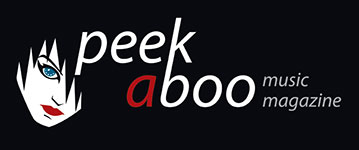 like this article review
---
Leonard Nimoy - The Death of Another Icon
Article
28/02/2015, Didier BECU
---
On 27th February the science fiction world suddenly looked totally different as half-Vulcan, half-human Mr. Spock was once again missing. Well actually gone forever, and the real tragedy of course is that it was Leonard Nimoy who died this time.
Nimoy played many other roles and directed movies (if you don't count the second and third Star Trek, 3 Men And A Baby, being the most known), made records and photographs, and wrote poetry. But of course Leonard Nimoy will always be related to the role of Mr. Spock, a character he performed fifteen years after his very first film role (Queen For A Day). In between he played small roles in movies that are now classics (Them!, Zombies Of The Stratosphere and The Brain Eaters). But somehow, Nimoy's face was more suited for the television screen and so he appeared in shows like Dragnet, The Man From UNCLE, Bonanza or Rawhide. When he was offered a role in Peyton Place, he opted for Star Trek. An odd choice at that time, because Peyton Place was the Dallas of its time, while Star Trek didn't seem to be a success after all (it was only when Star Trek was repeated on other channels then the original NBC, that the boom actually started).
When Star Trek came to an end after three seasons in 1969, Nimoy's acting career was as good as over. He played small roles in a number of movies, the best one probably as Dr. David Kibner in Philip Kaufman's remake of Invasion Of The Body Snatchers. It was actually one year before the very first Star Trek motion picture (directed by Robert Wise) that would turn Spock into an immortal icon. The Spock character was like a Dr. Jekyll and Mr. Hyde situation for Nimoy, a love and hate relationship. The actor knew very well that he owned a lot to Spock, but at the same time he was stuck to the character. The general public didn't know who Leonard Nimoy was, but it was well aware of who Spock is. The price of fame.
Nimoy also made five albums, all of them known for their cult factor. Nimoy's last famous (public) words appeared on his Twitter-account a few days before he died: A life is like a garden. Perfect moments can be had, but not preserved, except in memory. Nobody could have said it better. We salute you Mr. Nimoy!
Didier BECU
28/02/2015
---