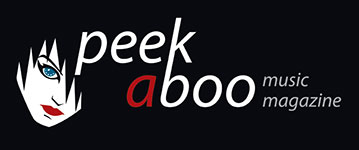 like this tv series review
---
LOW WINTER SUN
Movie
•
TV series
27/01/2015, Didier BECU
---
E One seems to start the season with series that were disposed of after just one season. Earlier the company released the (brilliant) espionage series Hunted, and now Low Winter Sun comes our way. The only thing those two series have in common is the message that you can trust no one, and of course the fact that the producers had expected a lot more of the ratings. This crime series is made by AM, the television station that currently delivered hits like Mad Men, The Walking Dead and Breaking Bad.
BBC fans perhaps will have heard the name, because this American production is a remake of the British series of 2006, with Mark Strong in the same role in both productions. The big difference is that the original series has only two episodes and that the American counterpart has ten. A fact which explains why this crime series seems a bit slow at times, and occasionally even a bit long-winded. There is speed missing, which does not mean that Low Winter Sun doesn't deserved to be watched!
The story takes place in Detroit and begins with a nice Motown-tune (Hustlin 'In The Motor City by Bettye Lavette), but soon another image of the American industrial city is shown The police is corrupt and only serves itsr own interests. Frank Agnew (Mark Strong) and Joe Geddes (Lennie James) murder their colleague Brendan McCann. In their own words, a good thing because McCann was nothing more than a corrupt cop who put the whole team at risk. The duo suggests that it is suicide, but the mayor does not believe their story and calls for further study. He deliberately puts the two suspects on the case. They do not know that they are being watched by Internal Affairs.
Through the video market the makers try to give Low Winter Sun a second chance. The question is whether they will succeed, because even though this crime series is worth seeing, there may be a shortage of assets to convince the viewer to add this series to his collection.
Low Winter Sun is now on E One, both on DVD and Blu-ray.
Didier BECU
27/01/2015
---
E One lijkt het seizoen te beginnen met series die reeds na één seizoen zijn afgevoerd. Eerder hadden we de (briljante) spionagereeks Hunted, en nu is er Low Winter Sun. Het enige wat de twee reeksen met elkaar gemeen hebben is de boodschap dat niemand te vertrouwen is, en natuurlijk ook het feit dat de producers heel wat betere kijkcijfers hadden verwacht. Deze misdaadserie is gemaakt door AMC, het televisiestation dat tegenwoordig alleen maar hits uitbrengt (Mad Men, The Walking Dead en Breaking Bad), behalve Low Winter Sun dus.
Fervente BBC-kijkers zullen misschien de naam al eerder hebben gehoord, want deze Amerikaanse productie is een remake van de gelijknamige Britse serie uit 2006, met tevens twee keer Mark Strong in dezelfde hoofdrol. Het grote verschil is wel dat de oorspronkelijke reeks slechts uit twee afleveringen bestaat en dat de Amerikaanse tegenpool er tien telt. Een reden waarom deze misdaadreeks niet altijd als een trein loopt, en af en toe zelfs een beetje langdradig is. Er ontbreekt vaart, wat niet betekent dat Low Winter Sun geen plaatsje in de lader verdient!
Het verhaal speelt zich af in Detroit. De serie begint met een leuk Motowndeuntje (Hustlin' In The Motor City van Bettye Lavette), maar laat al gauw een ander beeld van de Amerikaanse industriestad zien. De politie is er door en door corrupt en dient er alleen nopg het eigen belang. Frank Agnew (Marc Strong) en Joe Geddes (Lennie James) winden er geen doekjes om en vermoorden hun collega Brendan McCann. Naar eigen zeggen, een goede zaak, want McCann was niet meer dan een corrupte flik die het hele team in gevaar brengt. Het duo laat uitschijnen dat het om zelfmoord gaat, maar de burgemeester gelooft niet veel van het verhaal en dringt aan op nader onderzoek. Bewust zet hij de twee verdachten op de zaak. Wel weet het duo niet dat het in de gaten wordt gehouden door Interne Zaken.
Via de videomarkt probeert men om Low Winter Sun aan de man te brengen. De vraag is of dat zal lukken, want ook al is deze misdaadserie het bekijken waard, toch zijn er wellicht te weinig troeven om de kijker te overtuigen om deze serie aan zijn collectie toe te voegen. Wat ons betreft mochten de makers wat meer de schaar hebben gebruikt, maar het film noir-stijltje maakt veel goed. Een hoogvlieger is Low Winter Sun zeker niet, wel beter dan heel wat rommel die we hebben gezien (en waar mensen hun televisie wel voor hebben aangezet!)
Low Winter Sun is nu uit op E One, zowel op dvd als Blu-ray.
Didier BECU
27/01/2015
---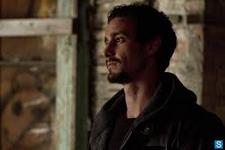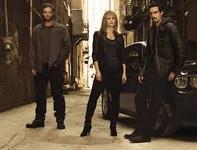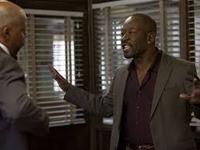 ---