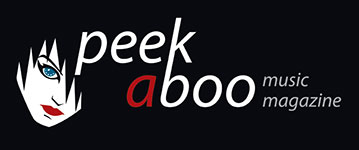 like this tv series review
---
MAJOR CRIMES SEASON 2
Movie
•
TV series
Crime
•
TV Series
Warner Home Video
24/06/2015, Didier BECU
---
The name George William "G. W." Bailey probably means nothing for most of you, but if we tell you that in the 80's he was Captain Thaddeus Harris from Police Academy, then we're sure a bell rings. After the Police Academy-party was over, Bailey almost disappeared completely, but he remained active on television. The number of series (most of them are unknown) in which he played is hard to count. Major Crimes is perhaps the best known of the lot. In this police series Bailey plays the role of Lt. Louie Provenza. This grumpy man works since decades as a detective for the LAPD. The man isn't enthusiastic at all, because during every investigation he asks himself what he is still doing in the police force. Because of his years of experience it's hard to fool him, but you can't say he's the smartest cop in the world. His bosses are of course not pleased with that. His partner Andy Flynn (Tony Denison) isn't clever either. He thinks almost the whole day about how he can make his old body healthy again by using all kinds of nostrums, but what is happening at the crime scene hardly interests him. The two are surely the happy note of the team, fortunately for LA the rest of them works seriously. They have to, because in each episode (19 in total) some mysterious murder case comes up.
It's Captain Sharon Raydor (Mary McDonnell) who tries to keep everything in order. At first sight you'd swear she only thinks about her career, but she shows her heart when she houses a debased teenager so he can get a second chance. Her teammate and newcomer Amy Sykes (Kearran Giovanni) is not so wild about this idea because she thinks her chief can't objectively judge between good and evil. Who knows her colleague Julio Sanchez (Raymond Cruz) can calm her, because he is in love with her, although Sykes doesn't know that.
Major Crimes is one of the many series that is broadcasted on TNT. The expectations were initially not that high, but the series did so well in the US that there are already 4 seasons made. From the moment you start this series, it is clear why. The episodes that last each 40 minutes demand a little effort from the viewer. The murder cases are never complicated, there are enough (addictive) soap opera elements and, thanks to Bailey and Denison, it is also pretty funny.
The second season from Major Crimes is now out on Warner.
Didier BECU
24/06/2015
---
De naam George William "G.W." Bailey zegt je waarschijnlijk niet bijster veel, maar als we je vertellen dat hij in de jaren 80 de rol van lastpost Captain Thaddeus Harris in de Police Academy-franchise vertolkte, dan gaat er zonder twijfel een belletje rinkelen. Na het opdoeken van deze flikkenkomedie verdween ook Bailey bijna zo goed als volledig van het witte doek, maar hij bleef wel op het kleine scherm actief. Het aantal series (die bij ons zo goed als onbekend zijn) waarin hij speelde zijn nauwelijks bij te houden. Major Crimes waarvan het tweede seizoen nu op dvd is uitgebracht, is wellicht de bekendste van de hoop. In deze politiereeks vertolkt Bailey de rol van luitenant Louie Provenza. Deze brompot werkt al decennia lang als detective bij de politie van Los Angeles. Veel enthousiasme kent de man niet meer, want bij ieder onderzoek vraagt hij zich luidop af wat hij nog in het politiekorps loopt te doen. Door zijn jarenlange ervaring kun je hem wel niet gemakkelijk in de lurven leggen, toch is hij niet meteen de slimste flik ter wereld en begaat tot groot ongenoegen van zijn bazen de ene blunder na de andere. Een kroongetuige die hij moet beschermen die erin slaagt om te ontsnappen om een winkel te kunnen overvallen? Het kan alleen maar Provenza overkomen. Zijn partner Andy Flynn (Tony Denison) kun je al evenmin als snugger bestempelen. Hij denkt bijna de hele dag na over hoe hij zijn oude lijf door allerlei wondermiddeltjes opnieuw gezond kan maken, maar wat er zich op de misdaadplaats afspeelt interesseert hem nauwelijks. Dit olijke duo is de vrolijke noot van het team, gelukkig wordt er voor de rest wel ernstig gemerkt. Dat moet ook, want in iedere aflevering (19 in totaal) worden de straten van Los Angeles opgeschrikt door een of andere mysterieuze moordzaak.
Het is kapitein Sharon Raydor (Mary McDonnell) die de touwtjes stevig in handen probeert te houden. Ze lijkt op het eerste gezicht wel een onwrikbare tante die alleen maar aan haar carrière denkt, toch toont ze haar gouden hart wanneer ze een tiener die aan lager wal is geraakt in huis wil opnemen om hem zo een tweede kans te gunnen. Deze goede daad zit dan weer haar teamgenoot en nieuwkomer Amy Sykes (Kearran Giovanni) niet lekker omdat zij van oordeel is dat haar chef door deze band niet objectief over goed en kwaad kan oordelen. Wie weet kan collega Julio Sanchez (Raymond Cruz) haar wat bedaren, want die is (zonder dat ze het merkt) verliefd op haar.
Major Crimes is één van de vele series die op TNT wordt uitgezonden. De verwachtingen waren in het begin niet al te hoog, toch liep de serie in de VS zo goed dat er nu al 4 seizoenen van zijn gemaakt. Vanaf het moment dat je aan deze reeks begint, wordt het ook duidelijk waarom. De afleveringen duren elk 40 minuten en er worden al bij al maar weinig inspanningen van de kijker verwacht. De moordzaken zijn nooit ingewikkeld, er zitten genoeg (verslavende) soapelementen in verwerkt, het is luchtig en is dankzij Bailey en Denison ook vrij grappig. Vernieuwend is deze misdaadserie zeker niet, want je merkt dat Major Crimes een routineuze reeks is. Desalniettemin hebben wij deze 19 afleveringen bijna in één ruk uitgekeken zonder dat er ooit sprake was van verveling, en soms is zoiets gewoon voldoende.
Didier BECU
24/06/2015
---
---